Emily Blunt happens to be rumored to play an alternate universe Black Widow in Doctor Strange 2 "In The Multiverse Of Madness."
Recall that back in January that it was reported that while filming Disney's Jungle Cruise that Emily Blunt talked with Marvel about something which was speculated to be Fantastic Four but now it's claimed it could be for Black Widow in Doctor Strange 2.
According to YouTuber Grace Randolph, Kevin Feige wants other actors to play different versions of The Avengers, but here is the kicker: Feige wants actors that were previously in talks for the original roles to play the new versions of The Avengers, so since Emily Blunt was at one time in talks to play the Scarlett Johansson Black Widow, that Feige now wants Emily Blunt to play the alternate universe Black Widow. The same applies to the other Avengers, such as Tom Cruise as Iron Man who was once up to play the version that Robert Downey Jr. made famous.
Interestingly enough, Blunt's husband, John Krasinski, another fan-favorite choice for the Fantastic Four, was once up to play Captain America.
It could also mean that Edward Norton could return as the Hulk.
Regarding Emily Blunt and Black Widow, she was actually the top choice to play the character for her debut in Iron Man 2, but prior to that she signed with Fox on The Devil Wears Prada where part of that contract gave Fox the option to feature Blunt in another movie, so when she was in talks for Iron Man 2, Fox optioned her for Gulliver's Travels, so she had a schedule conflict and was unable to do Iron Man 2, and the role went to Scarlet Johansson.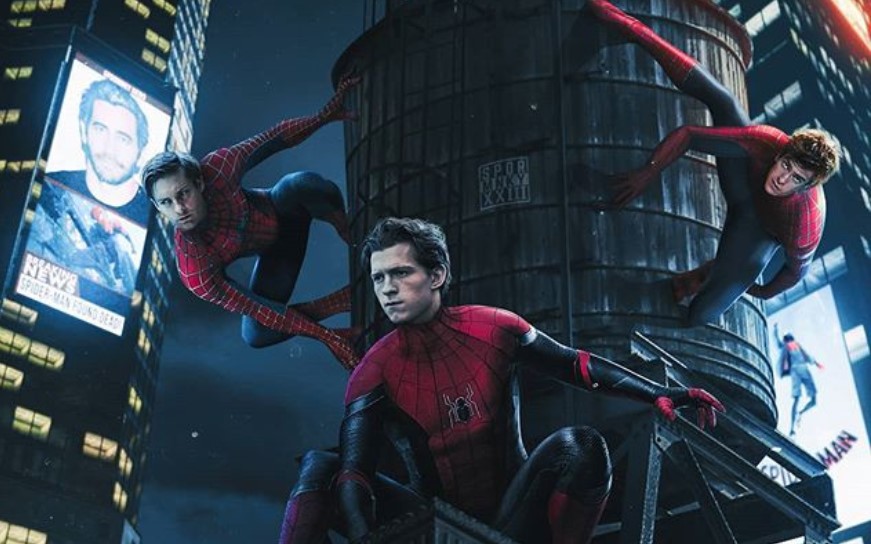 Kevin Feige creating huge MCU Multiverse
Randolph also says that Feige is going to bring back Tobey Maguire and Andrew Garfield as Spider-Man to be featured side-be-side Tom Holland, and also on his wishlist is for Hugh Jackman to return as Wolverine alongside The Avengers.
What appears to be happening is that the upcoming WandaVision series blows open the Multiverse, with the Tom Hiddleson Loki series also connecting, which leads to the "Spider-Verse" in Spider-Man 3 and culminates in Doctor Strange 2.
Marvel insiders also filled me in that the flick will feature versions of the Marvel Comics characters, such as the original Nick Fury from the comics.
Presently, it's unknown if Eternals, Shang-Chi, and Thor: Love and Thunder will play any part in the MCU Multiverse storyline, but since Eternals has already finished filming, maybe a post-credit scene can be thrown in to tease the Multiverse, and Shang-Chi is currently filming so they can always add something in, with Thor: Love and Thunder filming sometime next year.
Doctor Strange 2 has a March 25, 2022 release directed by Sam Raimi.