Ryan Reynolds and Dwayne Johnson take to social media to have fun with rumors swirling around about the DC movies with mention of Black Adam, Hawkman, Deadpool, Green Lantern and the Snyder Cut of the Justice League movie.
On Tuesday, Reynolds took to Twitter to state he isn't playing Hawkman in Black Adam but did say he would love to be in the Snyder Cut, which saw Johnson respond.
"I'm not playing Hawkman in Black Adam. Although I generally do whatever the hell @TheRock tells me to do. I would however love to be in Zack Snyder's Justice League movie and I've heard I may already be in it? #SnyderCut," tweeted Reynolds.
Dwayne Johnson replied: "You ARE playing Hawkman and that's that. You're also Deadpool, Green Lantern (when you want because you own the intellectual property), you're in the Zack Snyder JL movie and you're also @KevinHart4real's dad. Like in real life, as per your blood test."
Reynolds also posted a video on Instagram teasing the "Reynolds Cut of Green Lantern": "Here's the secret Reynolds Cut of GL you all haven't been waiting for. In order to make it as great as possible, we made some difficult and judicious cuts."
Johnson and Reynolds are starring together with Gal Gadot in Netflix's Red Notice, which is returning to filming soon.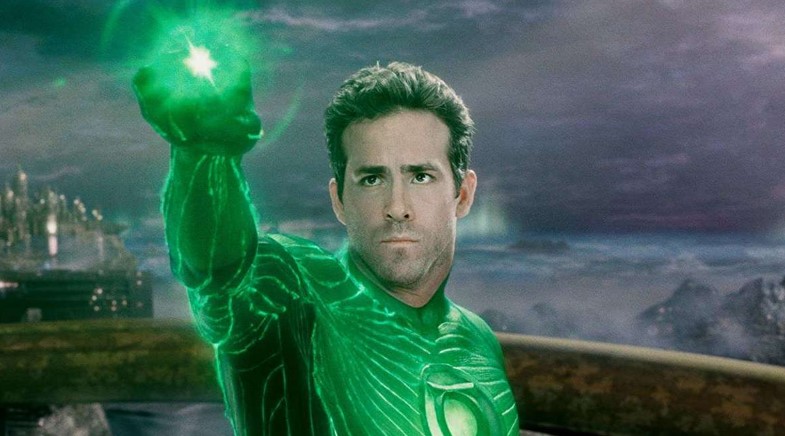 DC rumors include Ryan Reynolds back as Green Lantern
While the two actors are having fun, it's nice to see they are aware of the rumors surrounding their movies and aren't getting all bent out of shape like James Gunn.
Regarding Hawkman, it's actually been rumored Armie Hammer might be up for the role.
For Deadpool, that seems to be not happening anytime soon as it's thought Kevin Feige passed on Reynolds' latest pitch; it's also rumored Feige might be going with a PG-13 version.
The rumor about the return of Ryan Reynolds as Green Lantern in the Snyder Cut says it's happening, as it was first rumored that someone who supported the release of the Snyder Cut will guest star in the flick. As fans have pointed out in the tweets above, Ryan Reynolds supported the release of the Snyder Cut.
A Green Lantern also happens to be rumored for Black Adam, but it's said to be the Justice Society of America version, Alan Scott.