It looks as if the Doctor Strange 2 runtime has been revealed thanks to a Brazillian ticketing website.
According to a listing at ingresso.com, the Doctor Strange 2 runtime stands at 148 minutes or 2 hours and 28 minutes in length.
The runtime gives the flick the MCU's fourth-longest runtime behind Avengers: Infinity War (2h 29m), Eternals (2h 37m), and The Avengers: Endgame (3h 2m), and ties it with Sony's Spider-Man: No Way Home (2h 28m) and Captain America: Civil War (2h 28m).
As we see, what all the Marvel movies listed above have in common is that they happen to feature a large number of characters.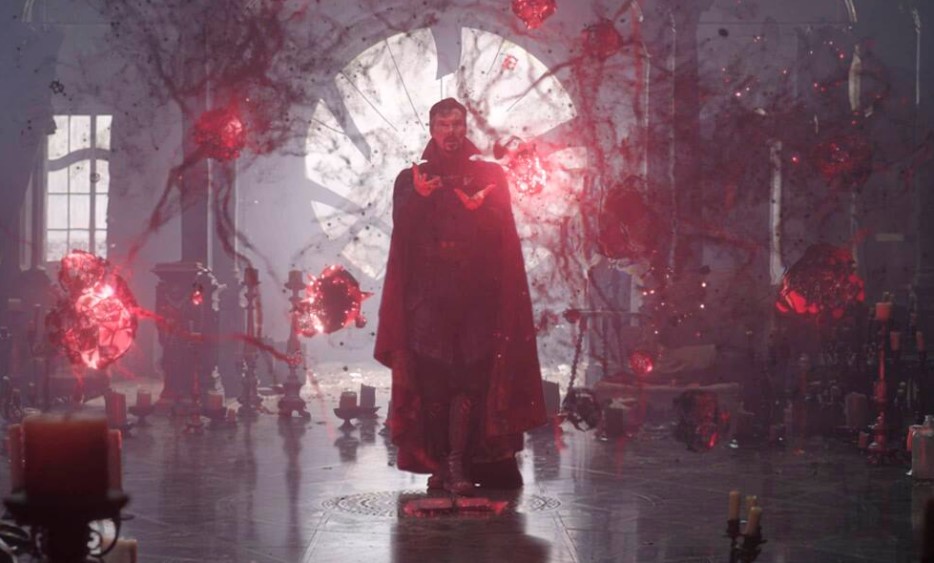 Doctor Strange 2 runtime might be long to accommodate all the characters
Recently saw it reported that basically the entire movie had to be refilmed, with it rumored to add a bunch of more characters from the Multiverse, so the 148-minute runtime might be needed to include all those characters.
Back when I attended the 2019 San Diego Comic-Con, Marvel insiders told me the film will feature original versions of Marvel Comics characters, for example, the original Nick Fury, but that was when Scott Derrickson was still attached to direct, so it will be interesting to see how the film turns out under Sam Raimi.
Rumors also offer all three Spider-Man versions will be in the movie, which follows Tom Holland, Andrew Garfield, and Tobey Maguire appearing in Far From Home, and if true, that would reunite Maguire with Raimi.
A Marvel Studios producer recently touched upon the rumors and seemed to shed doubt on the inclusion of the Illuminati in the flick, though the trailer is confirmed to feature the voice of Patrick Stewart.
"I'll quote the first X-Men movie and say, 'Are you sure you saw what you saw?" laughed Richie Palmer. "There are infinite versions of these characters, and just because you may have heard something familiar doesn't mean it's someone you have seen before."
Rumors also offer Doctor Strange 2 will feature actors that were previously up for Marvel roles with Tom Cruise as Iron Man, and John Krasinski is rumored as Mr. Fantastic.
"As you saw in Spider-man: No Way Home, some rumors ended up being true, some did not," Richie Palmer told Empire Magazine. "I would love to see Tony again, but some rumors are just rumors. I will say that I love the Illuminati. But if we ever introduce the Illuminati in the future, it might be more MCU-direven and have some more ties to our characters in the MCU, versus just replicating what's in the comics."
Doctor Strange in the Multiverse of Madness has a May 6, 2022 release date.