The Doctor Strange 2 box office fails to live up to estimates and expectations and barely does better than what Disney anticipated (studios always estimate low numbers).
The box office comes in at $187 million where Deadline points out it is better than Disney's $185 million estimates but is under the low-$190 millions that the industry estimated, and it should also be said the box office is way under some estimates of $200 million or more.
The news isn't that surprising as the Doctor Strange 2 box office is just as lukewarm as the Rotten Tomatoes Score and CinemaScore where it suffers the second-worst for a Marvel movie.
Of course, $187 million isn't a bad number all, but following Spider-Man: No Way Home, the Doctor Strange 2 box office should have been higher, that's what it comes down to. Doctor Strange 2 should have been an easy slam dunk, but the critic reviews aren't any good and the fan reactions are split, which is never a good thing (just ask Zack Snyder).
So what happened?
What happened is that Kevin Feige failed to deliver on promises as Doctor Strange 2 is hardly a big "Multiverse" movie, again especially considering how well things went for Spider-Man: No Way Home which featured the return of Sam Raimi's Spider-Man universe and the Andrew Garfield Amazing Spider-Man universe. Where was any of that for Doctor Strange 2? Where were any of the connections?
Instead, what Marvel fans got is forced representation in the form of America Chavez, weak writing, and really, really lame Multiverse scenes (that painted universe is so cool! follow the red not the green!), and the use of the Illuminati is a complete joke as well as it comes off as being forced and rushed and was added in the last minute. Do we even touch upon the post-credit scenes? Is anybody else wishing Scott Derrickson stayed on as director?
Again, Doctor Strange in the Multiverse of Madness does have good numbers for its box office, but just like the movie, the box office also should have been better.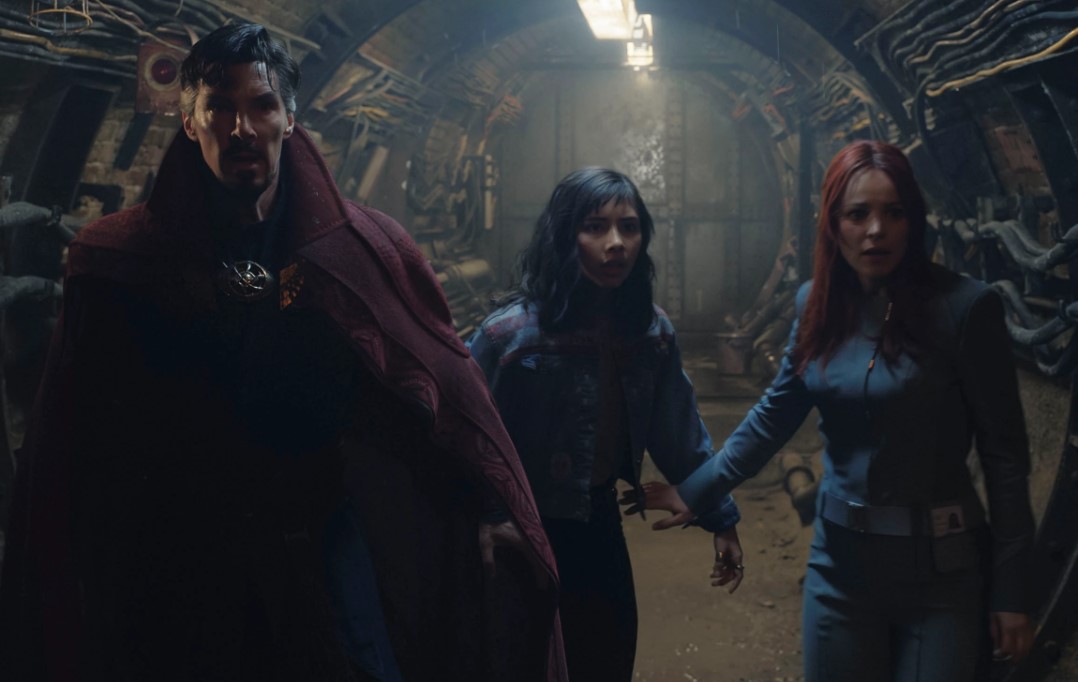 Doctor Strange in the Multiverse of Madness box office:
DOMESTIC: $187,420,998
INTERNATIONAL: $224,061,999
WORLDWIDE: $411,482,997