Following Captain Marvel, Disney is again being suspected of buying tickets for Star Wars: The Rise Of Skywalker in attempts to promote the movie.
Jeremy from the popular YouTube channel The Quartering also points out that tickets for Solo: A Star Wars story were said to be double that of Black Panther.
Solo went on to tank big time at the box office and is the first Star Wars movie to have lost money, while Black Panther made over a billion dollars.
Solo also only opened to less than $85 million while Black Panther opened over $200 million, so how could Solo ticket sales be double?
Getting back to Star Wars: The Rise Of Skywalker, it is already reported that the flick is smashing presale ticket records.
Atom Tickets went so far as to state Rise of Skywalker ticket sales is outselling Avengers: Endgame, with Endgame currently being the number one movie at the box office of all time. Atom further says Rise Of Skywalker tickets sales is their best selling movie in 24 hours ever.
Regarding Fandango, the movie ticket seller says The Rise Of Skywalker has outsold all the previous Star Wars movies, beating out the previous record-holder The Force Awakens.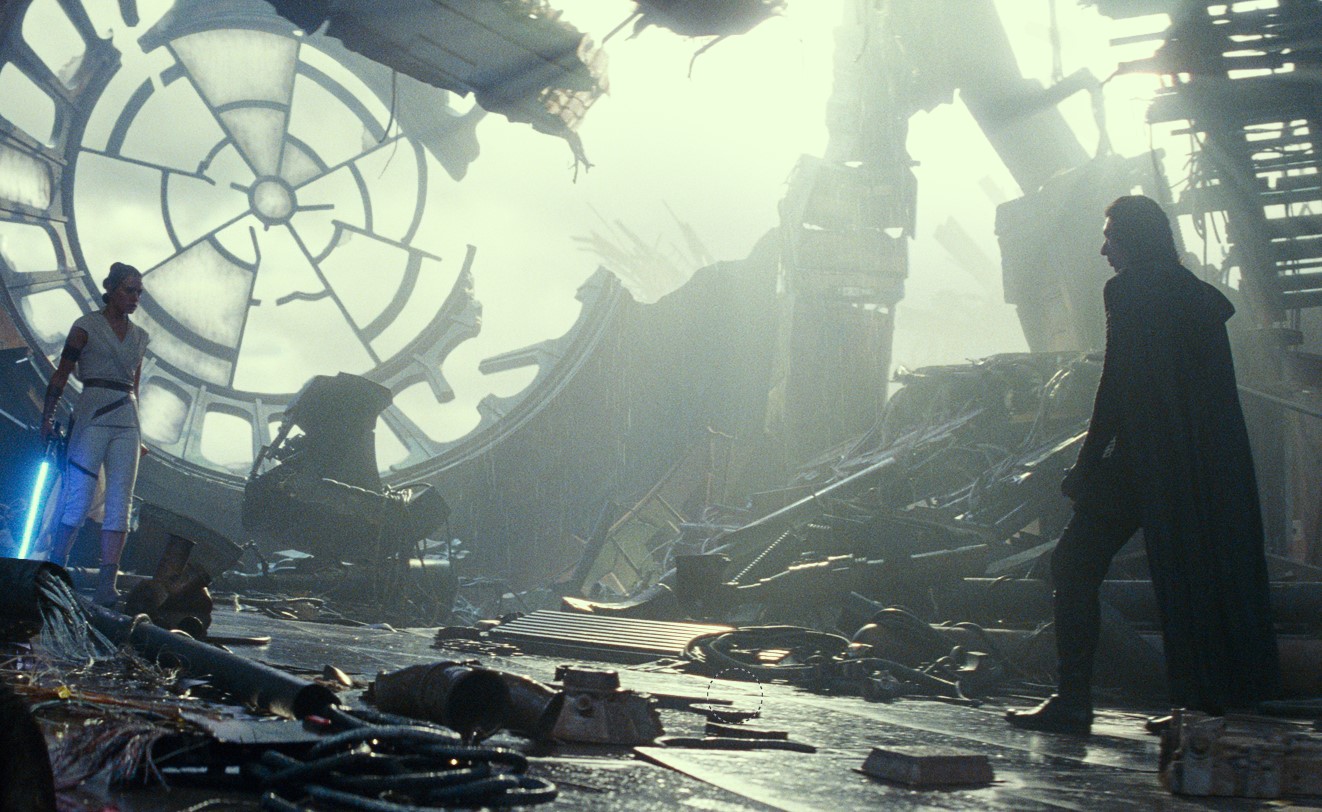 Star Wars: The Rise Of Skywalker tickets: a bad case of FOMO?
Jeremy suggests this is a case of FOMO (fear of missing out) and that Disney could be buying Star Wars: The Rise Of Skywalker tickets in order to get people to think they have to see the movie.
"That's what this is. It's manufactured fear of missing out," the YouTuber says as he points out only certain seats in theaters are not being sold, which suggests a pattern. "They're buying out basically everything but the edges… Every single showing has the exact same tickets missing."
Jeremy also points out that it is strange that the hardcore Star Wars fans aren't buying the seats at the edges and that it is weird the front row is sold out prior to the seats on the edges at the back of the theater.
"You would expect, given normal human behavior, that seats C4 and C3 would absolutely have sold before anything in these front rows," Jeremy says. "This is not a normal ticket distribution in my opinion. This looks suspect. You would not have sold out the entire first row before you sold out these other rows. So is Disney buying tickets to get those headlines going for opening week? It's possible."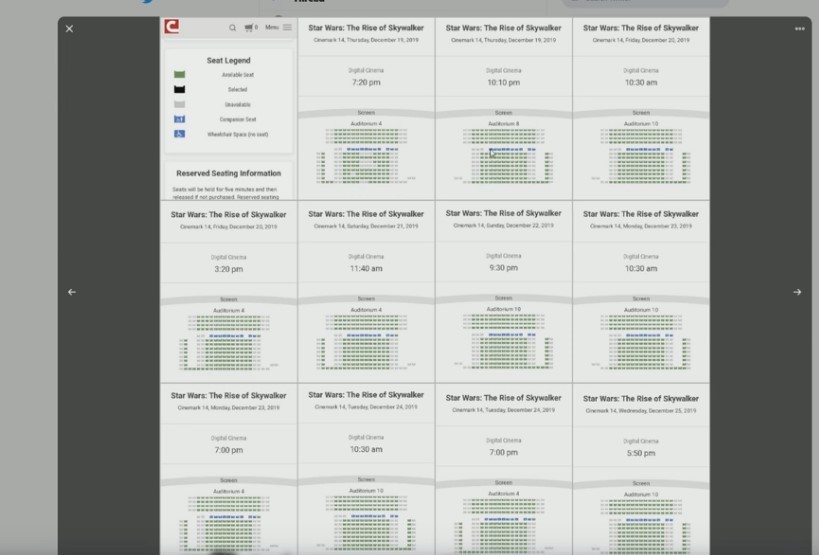 Disney falsely buying tickets for Captain Marvel, others?
Regarding Captain Marvel, many people took to social media to show empty theaters and seats, while the Fandago app and website showed the seats to have been sold.
I also pointed out that Disney confirmed they manipulated the perception surrounding Captain Marvel.
We can also point out that Disney is accused of lying about their Parks revenue, and insiders have also filled me in that back in the day at Disney's Capitan Theater in Los Angeles that the general manager was told by Disney to fudge the numbers by adding in and counting additional tickets that were never sold.