Disney has cast the first trans actress in a Lucasfilm production as British actress Talisa Garcia has joined the cast of the Willow series coming to the Disney Plus streaming service.
The casting won't see Talisa Garcia play a trans character, but Garcia will play a Queen and the mother to Tony Revolori's character who takes part in the quest.
According to Deadline, Garcia's role is a small speaking part and the actress may only appear in one episode, though according to IMDb, Talisa Garcia is listed to be appearing in all eight episodes.
The plot of the Willow series is said to follow a princess who assembles a party to join her on a quest to rescue her twin brother.
Garcia commented on the casting on Instagram.
"I feel so blessed and honored to be part of the Willow family; this is quite literally the definition of 'a dream come true,'" posted Garcia. "When I was at school I used to drive my teachers crazy, they were always trying to get me to concentrate in class and stop looking out the window daydreaming. It must have been so frustrating for them but there was a reason I was unfocussed. I was in so much pain from growing up in the wrong body that I spent hours living in a fantasy world where I was a princess or, in my more daring flights of fancy, even a queen, in a magical Disney production. I would never have dared to tell anyone of these ideas back then as they seemed so impossible, so ridiculously out of reach but regardless, I never stopped dreaming."

Garcia continued, "Here I am, all these years later, an actual queen in a magical Lucasfilm & Disney production. That wild fantasy land that I used to disappear in to for escape and comfort is now reality... so, from one daydreamer to all the others out there... don't stop! Dreams do come true. Reach for those stars and eventually you'll find yourself flying higher than you ever thought you could. @deadline Thank you @lucasfilm @disney #willowseries @disneyplus for making it all come true."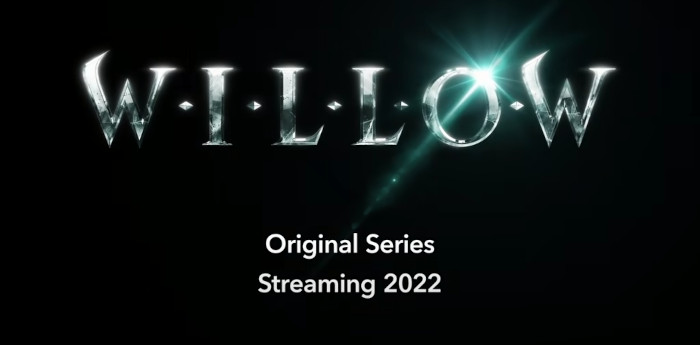 Willow coming to Disney Plus in 2022
Also starring in the series includes Warwick Davis who returns as Willow Ufgood from the original movie, Dempsey Bryk, Amar Chadha-Patel, Ellie Bamber, Ruby Cruz, and Erin Kellyman. Watch the recent cast announcement video below.
Disney Plus officially describes Willow as: "Willow, from Lucasfilm, set decades after Ron Howard's 1988 movie, continues the spirit of adventure, heroics and humor of the original film in this new series debuting on Disney+ in 2022. Warwick Davis will return in the role of the great sorcerer, Willow Ufgood, with Jon Chu (director of the groundbreaking Crazy Rich Asians) directing the pilot."
The news of Disney casting the first trans actress in a Lucasfilm production follows all the recent controversy regarding Disney and Florida's Parental Rights in Education bill, aka what the left deem the "Don't Say Gay" bill, where leaks from Disney meetings revealed the company's "not-at-all-secret gay agenda," but according to Deadline, the casting of Talisa Garcia was made prior to all that. Recently saw hundreds of people protest Disney's woke agenda.
Willow cast announcement:
(via Deadline)