Hundreds of people showed up at the Disney offices in Burbank, California to protest the company's woke agenda, many of whom are parents.
This is in contrast to the one person that showed up in Florida to a protest organized by the woke left in response to Disney's lack of a response to the Parental Rights in Education bill, where less than a hundred employees also walked out in Burbank, thought to be on their lunch break.
The rally held Wednesday follows the recent leak where Disney executives' progressive LGBTQ agenda became known as the execs pushed a "not-at-all-secret gay agenda" at the company which also saw the execs state they are eliminating all mentions of "ladies," "gentlemen," "boys," and "girls" in the Disney theme parks in order to create "that magical moment" for children who do not identify with traditional gender roles.
Video below from Wednesday's rally features an unidentified Disney Employee blasting Disney for its woke agenda that makes it hard for people with conservative values to work at the company and do their jobs.
"I've worked for Disney for quite a long time and it has gotten very political and it's gotten very hard to be who you are and it's gotten very hard to be someone who has conservative values," states the woman. "It's hard to be somebody who believes in the right to choose, who believes that it's okay to stand up for righteousness. Any Disney cast members that are afraid to be bold, afraid to be courageous, stand up! It's okay – you're not alone!" she said to the applause and roar of the crowd.
The Parental Rights in Education bill has been signed into law by Florida Governor Ron DeSantis who blasted Disney following the leaks, and Florida lawmakers now want to repeal the 1967 Reedy Creek Improvement Act, which allows Walt Disney World to govern itself.
The Parental Rights in Education bill, what the woke left refers to as "Don't Say Gay," makes it illegal for teachers to instruct kids as young as kindergarten about sex education of any kind.
It should be said the woke left is a radical vocal minority while people of all family values are the majority, so Disney Bob Chapek should do the right thing and cater to its long-time existing loyal customers and fanbase, families, and get rid of the toxic woke left who are completely hell-bent on destroying families with their goal to achieve their socialist-communist new world order.
Related: WOKE MARVEL PRODUCER BLASTS DISNEY'S BOB CHAPEK OVER 'DON'T SAY GAY'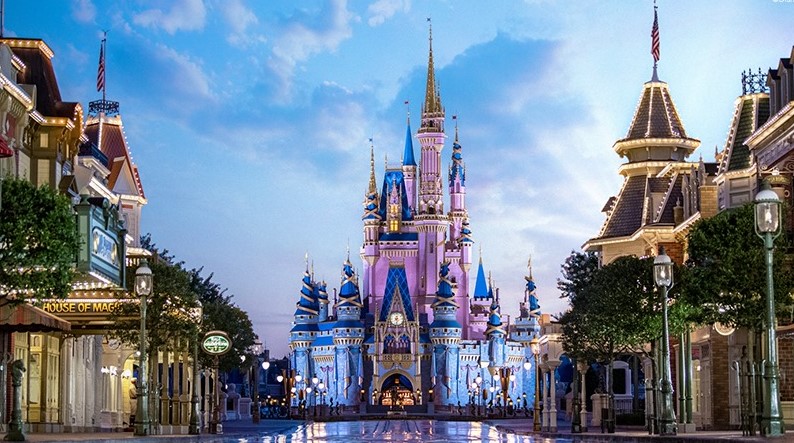 Rally held Wednesday outside the Disney Burbank offices:
(via The Daily Mail)