Possible big spoilers follow for the Black Widow movie in addition to an Avengers 5 as rumors are offering that Ryan Reynolds and Deadpool will appear in those flicks.
According to TVO from Lords of the Long Box, who has been releasing all those Secret Wars and Phase 5 details, Deadpool will be a part of the Black Widow post-credit scene as well as whatever is Avengers 5.
It's claimed the Black Widow movie will be introducing Fox Marvel characters and that the post-credit scene will feature Deadpool at a bar meeting Taskmaster.
It's further claimed that Ryan Reynolds has signed a new deal with Disney and Marvel following the purchase of Fox Studios.
Back in June I teased this on Twitter. Todya my sources have said Deadpool will be in end credits scene for Black Widow and Deadpool will appear in upcoming Avengers. Ryan Reynolds reportedly signed new deal with Disney/Marvel recently. https://t.co/gja4XsduKS

— Lords of the Long Box (@timvo) August 13, 2019
Seems pretty specific to be a rumor but I will go ahead and put it out there. Hearing from sources that the End Credits scene of Black Widow will feature Taskmaster meeting Deadpool in a Bar. Being that it's Deadpool perhaps its a parody of the Stark/Thunderbolt Ross end credits?

— Lords of the Long Box (@timvo) August 13, 2019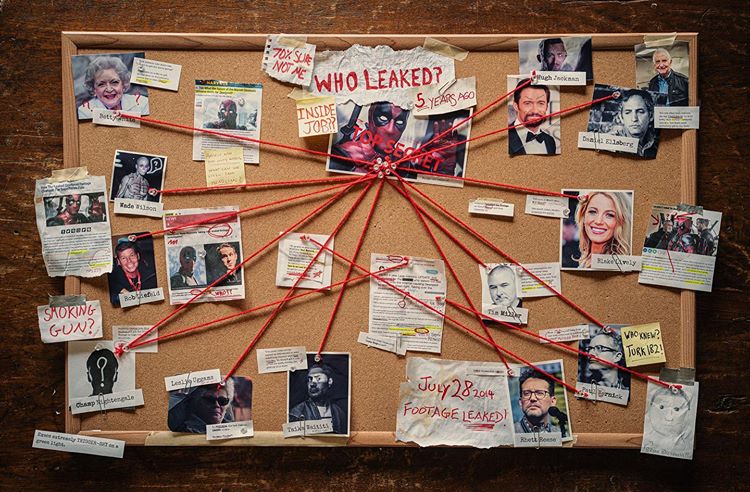 Deadpool, Ryan Reynolds coming to the MCU
There has also been talk that the Ryan Reynolds Marvel team-up movies, like an X-Force, may be PG-13, while his solo films will stay rated R, with the rated R movies possibly staying under the Fox banner.
TVO points out the recent Dave Bautista Stuber movie was rated R and was released by Disney under the Fox banner, so Disney may be going the same route for the rated R Marvel films such as Deadpool. It's known Disney CEO Bob Iger said they could still release the rated R Fox properties, just that they would need to separate the brand from classic Disney and Marvel.
Ryan Reynolds also recently teased that Deadpool will be a part of Phase 5 (see image above), which is rumored to be announced at the upcoming D23 Expo.
Marvel Studios president Kevin Feige also recently said the new team of Avengers will be very different.
Be sure to follow Lords of the Long Box on YouTube for the most recent rumors surrounding Marvel.