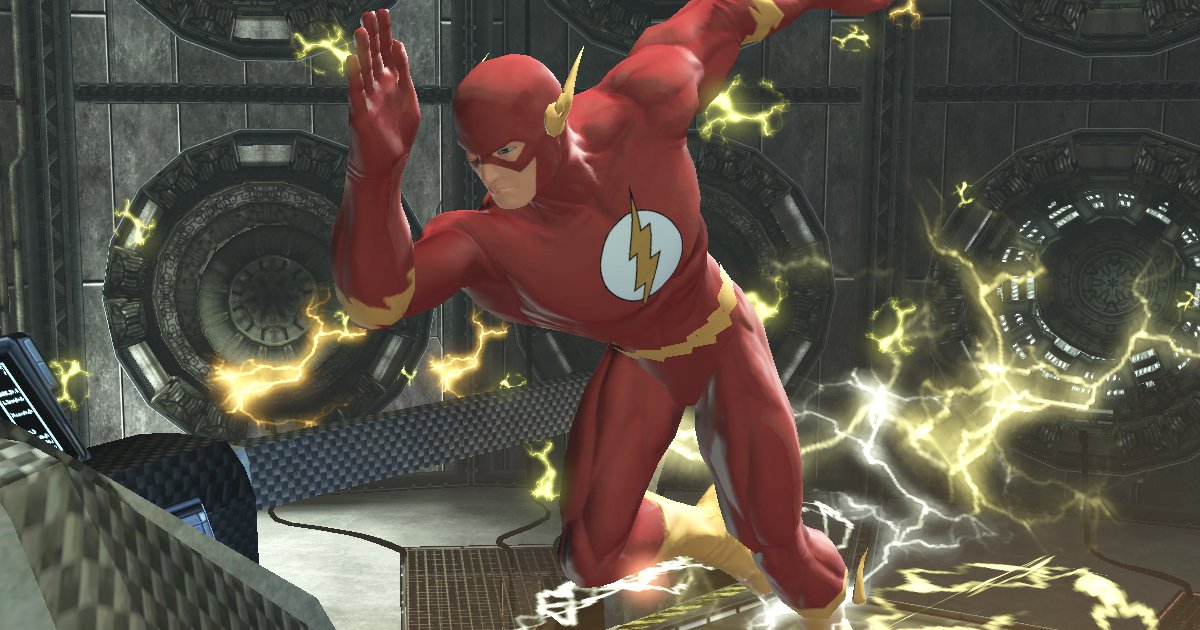 DC Universe Online, the long-running massively multiplayer game set in the DC universe, is going to celebrate everyone's favorite scarlet speedster, Barry Allen, this weekend. The game is hosting a Flash Appreciation Weekend event (2/10-2/12), in honor of the fastest man alive. Members that log in on those days will receive free gifts for their characters: a free Flash Cowl and a free base item pack full of Flash-themed items.
Plus – EVERYONE who logs in during the Flash Appreciation Weekend will receive the Flash Base Item Pack, stock full of Flash-themed base items, for free.
But that's not all! This weekend, you can enter the Flash Selfie Sweepstakes for a chance at Daybreak Cash (PC) or Loyalty Points (PSN/Xbox)! Here's how to enter:
Take an in-game screenshot of your character with any of the versions of The Flash found inside DCUO, and submit it by either following and tweeting to @DCUO using the hashtag #FlashSelfieSweeps or uploading it to our sweepstakes site , and you could be one of up to 10 (ten) winners to receive 1000 Daybreak Cash / Loyalty Points! For full rules, click here.
Remember: You must log in to DCUO by February 12, 2017 in order to get these items for free. After you've logged in during the Flash Appreciation Weekend, the items will be available to you in the Redeem/Claim window. So hurry! This weekend will go by in a Flash.
DCUO Speedsters:
Professor Zoom has appeared in the game; Heroes fight against him and Gorilla Grodd in Grodd's Lab, and Villains can find and interact with him in the Hall of Doom.
The Original Flash, Jay Garrick, is in the Hero's Watchtower. Villains face him and Barry Allen in one of the game's Flash-centric story missions.
Kid Flash, aka Bart Allen, is also in the game; he appears as a Bounty Mission for Villains to find and defeat him.
Speedster Powers for Players
The game has an inspired-by-Flash option when players create their characters and choose the Speedster movement and powers. And with the cowl, players can really look the part.
Other in-game content:
​The Flash Museum, which houses various exhibits on the Flash and is steeped in lore, is also the scene of the missions Flash Museum Burglary, Family Reunion and Brothers in Arms.
Some Fun Speedster-centric Data
1 in 3 super speedsters like Fire for their power type.
1 in 5 super speedsters like Brawling as their weapon (other weapon types include bow, dual pistol, dual wield, hand blast, martial arts, one-handed, rifle, shield, staff, two-handed).
Half of all super speedsters have a Meta origin (magic and tech are the other options).