Following Stargirl only getting renewed on The CW, now the DC Universe streaming service has dropped its offer for yearly subscriptions.
DC Universe is now only available month-to-month for $7.99, as the official website lists that as the only available subscriber package option.
With a yearly subscriber option no longer available, that might be stating DC Universe won't be here a year from now, at least in its current form.
DC Universe ends yearly subscriptions: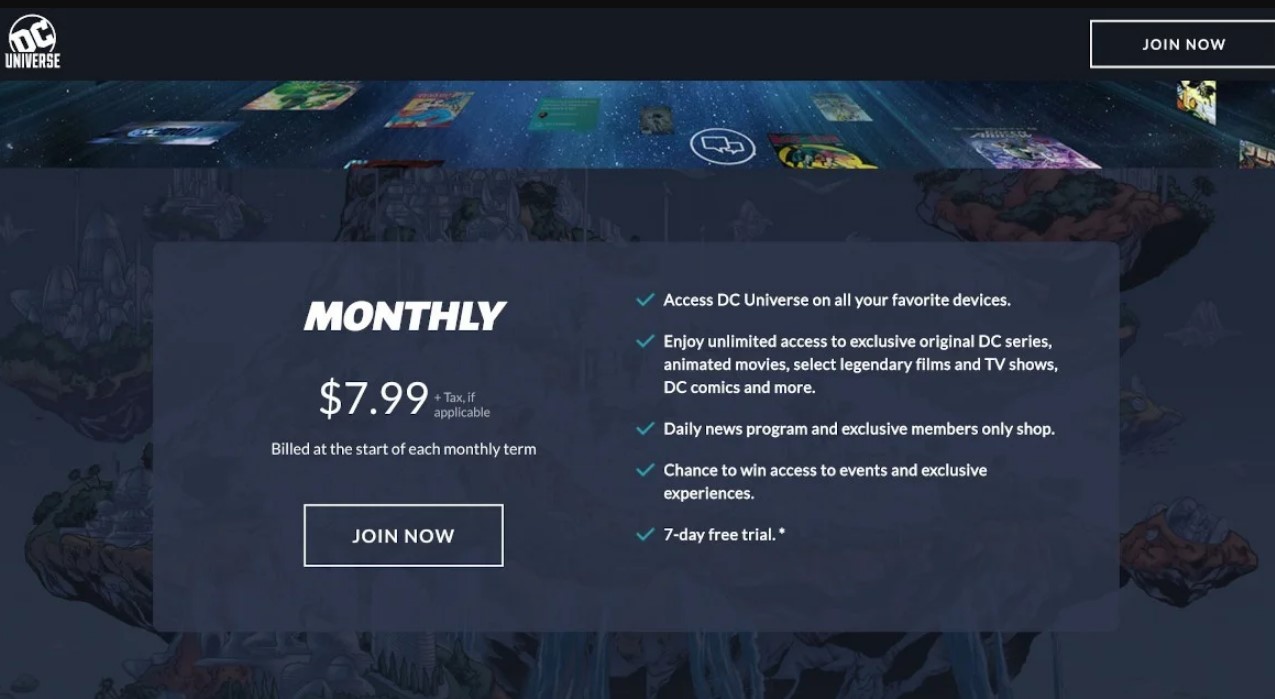 DC moving to HBO Max
Regarding Stargirl, the first season aired on both DC Universe and The CW, but The CW made the announcement Season 2 will only be shown on its network.
Likewise, Doom Patrol Season 2 will be shown on HBO Max, and the two seasons of Harley Quinn are coming to HBO Max.
The DC Daily show has also been canceled.
The writing seems to be on the wall that AT&T wants to push subscribers to its new HBO Max streaming service, which will include additional DC projects like the Snyder Cut, Green Lantern and Justice League Dark, so, really, why bother with another streaming service aimed at a much smaller comic book niche audience.
DC Universe does have Titans and the Young Justice animated series, so we'll have to see what comes of that. I actually wouldn't be surprised if Titans comes to an eventual end, as the characters might be coming to the DC movies. It's rumored Michael Keaton will be mentoring Batgirl and additional characters, so perhaps Nightwing will fit into the mix. Raven could always appear in Abrams' Justice League Dark coming to HBO Max as well (played by different actors that is).
While mentioning how the Harley Quinn animated series is coming to HBO Max, YouTuber Grace Randolph also insinuated DC Universe is done for.