The co-writer behind the Matt Reeves The Batman movie seemingly teases a new DC movie on Twitter, as Mattson Tomlin posted a rather cryptic tweet.
"I need to buy some comic books," Tomlin tweeted.
The tweet has led to speculation that Mattson Tomlin needs to buy comic books to research a new DC movie.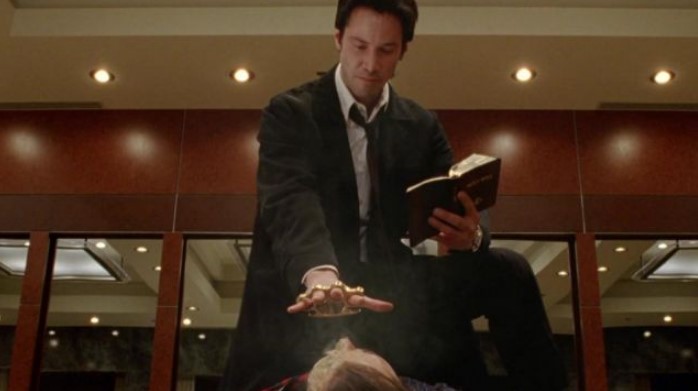 Mattson Tomlin writing Constantine?
Interestingly enough, Tomlin seems to be a fan of Constantine, as his Twitter description once stated: "…they ask me my name, I say 'Constantine.'"
There are rumors that Warner Bros. wants Keanu Reeves to return as John Constantine from the 2005 movie, with additional rumors offering that a reason WB greenlit The Matrix 4 is to keep Keanu Reeves away from Marvel, as Reeves has said he wants to play Wolverine, with rumors also offering Silver Surfer, Adam Warlock, Reed Richards, or Moon Knight for the new Disney Plus series.
Mattson Tomlin is basically new to the writing scene as he is known for a bunch of shorts, has an untitled Henry & Rel sci-fi project coming out starring Jamie Foxx and Joseph Gordon-Levitt, and he wrote Little Fish.
Regarding The Batman, Tomlin recently teased a detective story.
"Co-writing The Batman with Matt Reeves has been a life-altering experience and a literal dream come true," Tomlin tweeted back in October. "I can't wait for you to see what he has planned for the World's Greatest Detective!"
Constantine hasn't been announced by Warner Bros., but the character is also rumored to be a part of a Justice League Dark flick, so perhaps Tomlin could be writing Justice League Dark featuring Keanu Reeves back in the role? Matt Ryan also plays Constantine on The CW's Legends of Tomorrow.