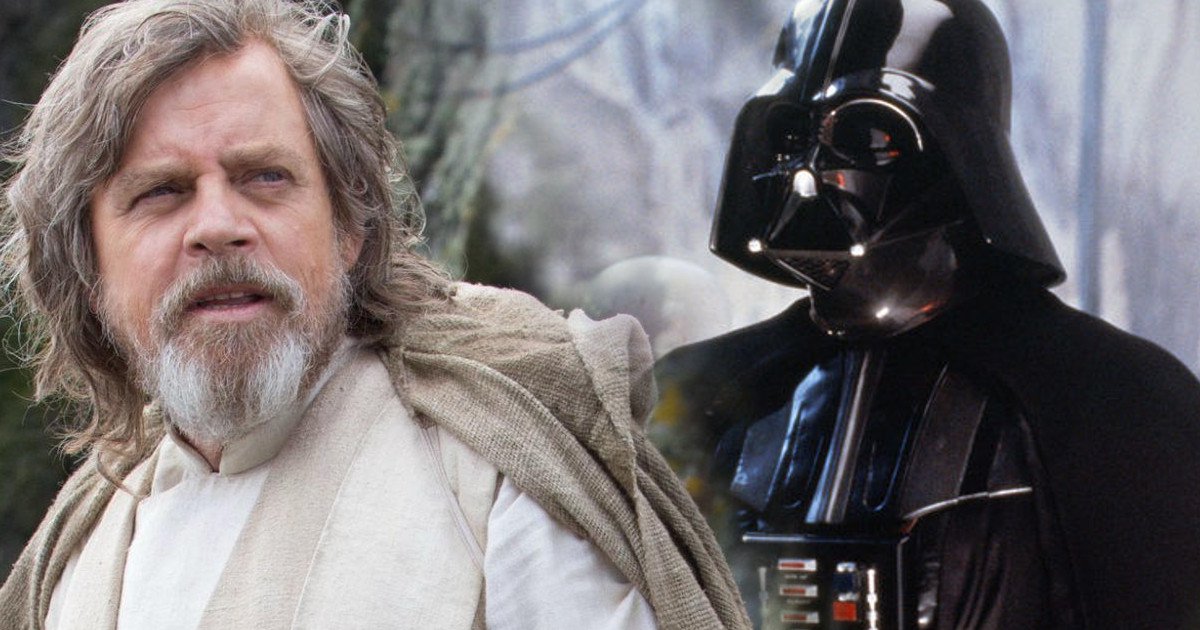 Following it revealed that Kylo Ren kept his grandfather's melted helmet in Star Wars: The Force Awakens, now Darth Vader is being rumored for this December's sequel, Star Wars: The Last Jedi.
Star Wars fanboy on YouTube, Mike Zeroh, claims Darth Vader won't be shown physically in Star Wars: The Last Jedi, but will be mentioned by Vice Admiral Holdo, Supreme Leader Snoke, Luke Skywalker and Rey.
According to the report, Darth Vader will be important to the plot and how it changes the characters and their paths. Potential spoilers follow.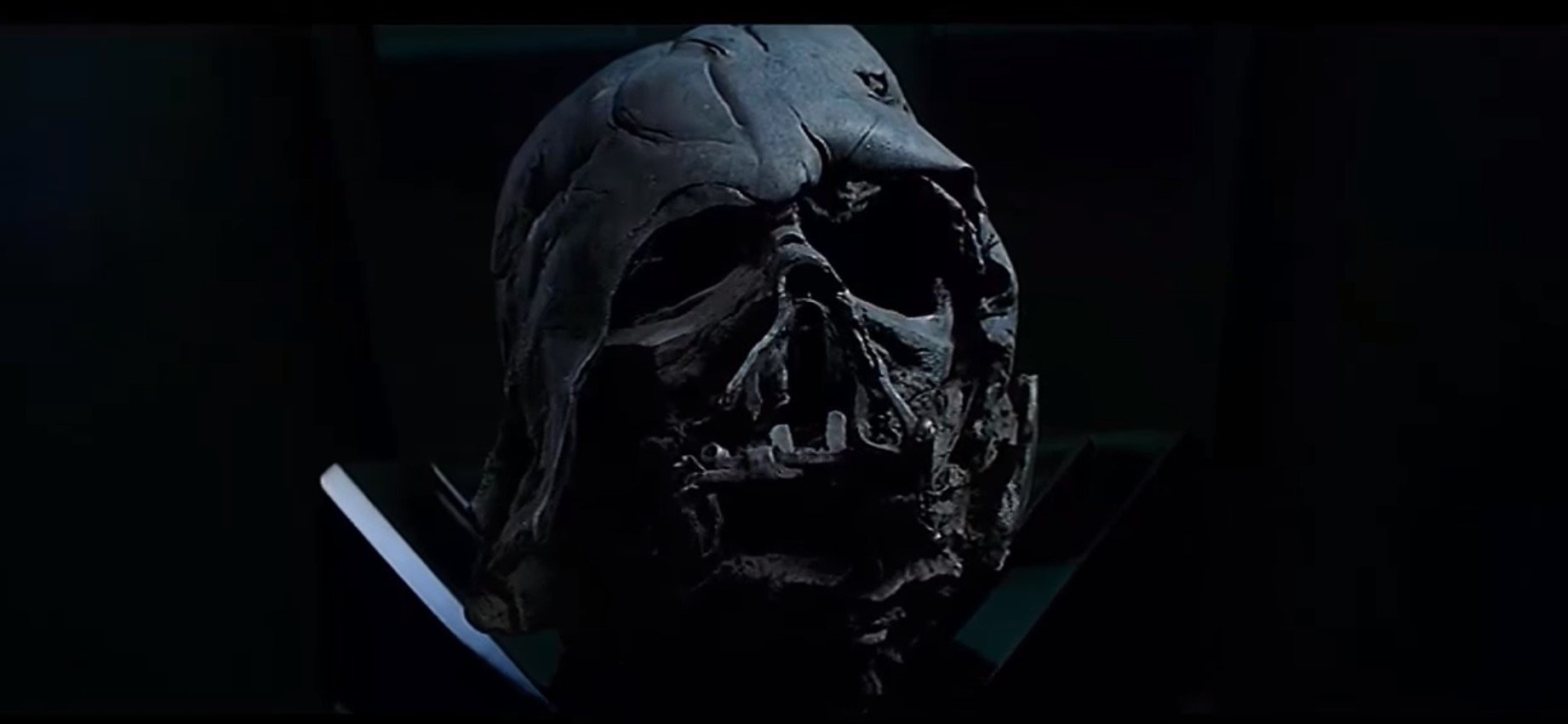 It's said: "Holdo reminds Leia who her father really was, and how he destroyed her son indirectly. Holdo mocks Leia countless times in the film leading to them separating and splitting the Resistance into two teams, with Poe Dameron following Leia."
Regarding Snoke's Vader reference: "It's while he lectures Kylo Ren, and there are some revelations involved during the conversation."
Rey's reference is when she "asks Luke of who [Darth Vader] was since learning of him in The Force Awakens."
Luke then explains to Rey "how Vader was his father and how it destroyed his sister."
It's noted the Darth Vader references in Star Wars: The Last Jedi are small and take place within seconds, but it's cool that Darth Vader gets basically the same number of mentions as The Force Awakens and apparently has such a big impact on The Last Jedi (splitting of the Resistance). Watch the video for more:
A separate Darth Vader rumor from back in April also claims Luke Skywalker wears shards of Darth Vader's lightsaber in a necklace around his neck, which is a red gem and Vader's Kyber crystal from Vader's red lightsaber. It's speculated that Luke not simply destroying Vader's Kyber crystal may have some meaning in Star Wars: The Last Jedi.
A more recent Star Wars: The Last Jedi rumor also stated: Kylo Ren spends the majority of the film with Snoke, and Kylo is more unstable and leaves to trace Darth Vader's life in hopes that he will meet his spirit or Force Ghost.
Interestingly enough, Star Wars: The Force Awakens concept art revealed art for Anakin Skywalker's Force Ghost in addition to details that Luke acknowledges his own Dark Side, which while not used for The Force Awakens, could possibly carry over into Star Wars: The Last Jedi.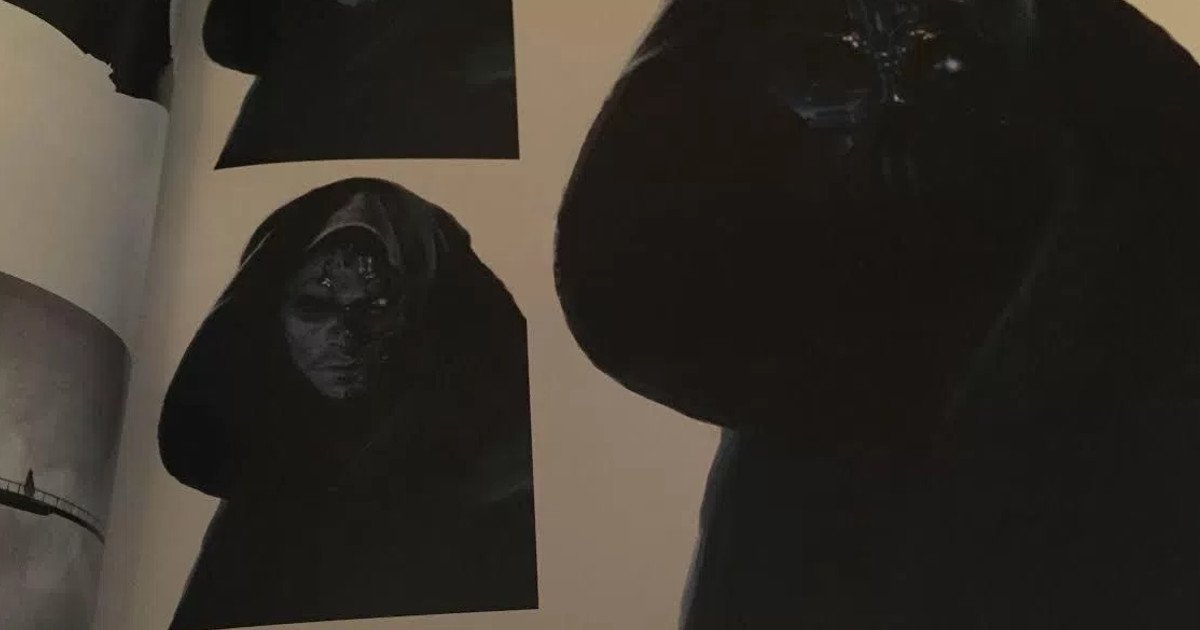 Star Wars: The Last Jedi has a December 15, 2017 release directed by Rian Johnson starring Mark Hamill as Luke Skywalker, the late Carrie Fisher as General Leia Organa, Adam Driver as Kylo Ren, Daisy Ridley as Rey, John Boyega as Finn, Lupita Nyong'o as Maz Kanata, Oscar Isaac as Poe Dameron, Domhnall Gleeson as Hux, Anthony Daniels as C-3PO, Gwendoline Christie as Captain Phasma, Andy Serkis as Supreme Leader Snoke, with Benicio Del Toro, Laura Dern and Kelly Marie Tran as Rose.