At Comic-Con, I was told plans are underway for a Daredevil reboot within the MCU, and now Marvel announces when it is auctioning off items from its canceled Netflix shows.
Marvel posted a link on their Facebook page yesterday noting, "The Marvel Television Live Auction begins Monday, August 12! Need some bidding help? Prop Store's Bidder's Guide takes you through every bidding option, from bidding online, to phone, to in person. #MarvelTVAuction."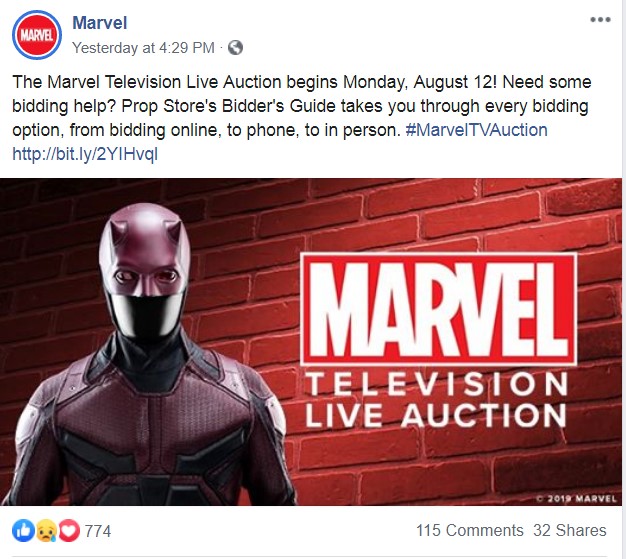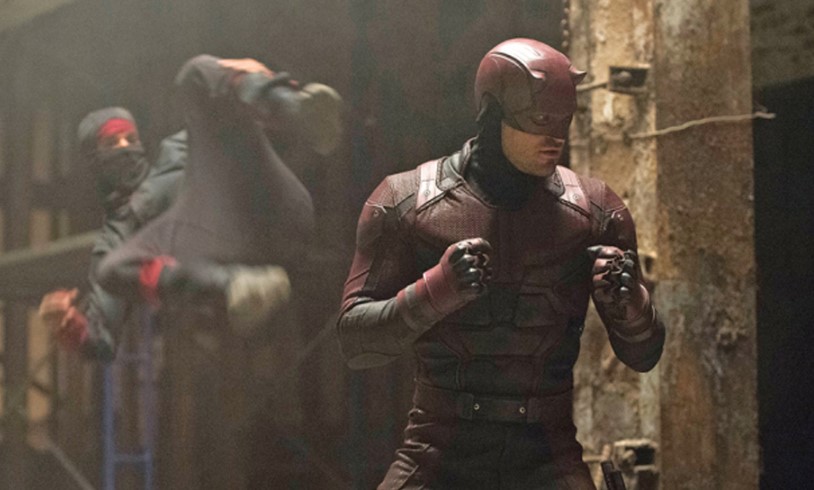 Daredevil reboot coming to MCU
So we see Disney has no plans to use the same costumes when the Daredevil reboot happens within the MCU, but instead, Kevin Feige will be redesigning everything.
While a lot of fans want the same actors to continue in the roles, sadly it seems as if fan-favorites such as Charlie Cox and Vincent D'Onofrio will be recast as they are attached to Netflix and Marvel TV.
It's known that Marvel Studios, under Feige, and Marvel TV, under Perlmutter and Loeb, don't get along, which is the real reason why the Marvel TV characters and especially the Netflix characters haven't appeared in the MCU or Avengers: Endgame.
Evidence the Daredevil reboot is happening also comes from the fact that at Comic-Con, Feige cast Marvel TV Luke Cage Cottonmouth actor Mahershala Ali as their choice for the new MCU Blade.
I've also previously put it forth that Blade may be a part of the new Marvel Studios R rated brand with Deadpool, which could also possibly see Daredevil a part of as well.
Regarding the other Netflix characters, at Comic-Con I was also told plans are already in place for an MCU Heroes Hor Hire project.
Shang-Chi was also a part of Heroes For Hire at one time or another in the comics, which was also announced at Comic-Con as part of the Phase 4 slate of MCU films.
Regarding when the Daredevil reboot could happen, it has been reported Netflix still owns the rights for the next couple of years, so the Daredevil reboot could happen right around when Shang-Chi gets released in 2021 or possibly as part of Phase 5 when Blade gets released after Thor: Love and Thunder in 2022 or later.