Following up on my own Comic-Con information, it is now being claimed that the Daredevil reboot within the MCU will involve HULU and Marvel TV.
TVO from the Lords of the Long Box YouTube channel claims that insider sources have filled him in that the Marvel Netflix characters will come back on HULU.
The YouTuber claims that Marvel Studios president and Head of Marvel TV Jeph Loeb are now working together and that Marvel TV on Hulu will connect to the MCU with Ghost Rider, etc.
Update: The leaker is now claiming the Marvel Netflix characters will be coming to FX, which is now owned by Disney as part of the Fox deal.
Regarding what I was told at Comic-Con, I was actually told Loeb isn't liked at all within the industry, and it is known that Marvel Studios and Marvel TV don't get along.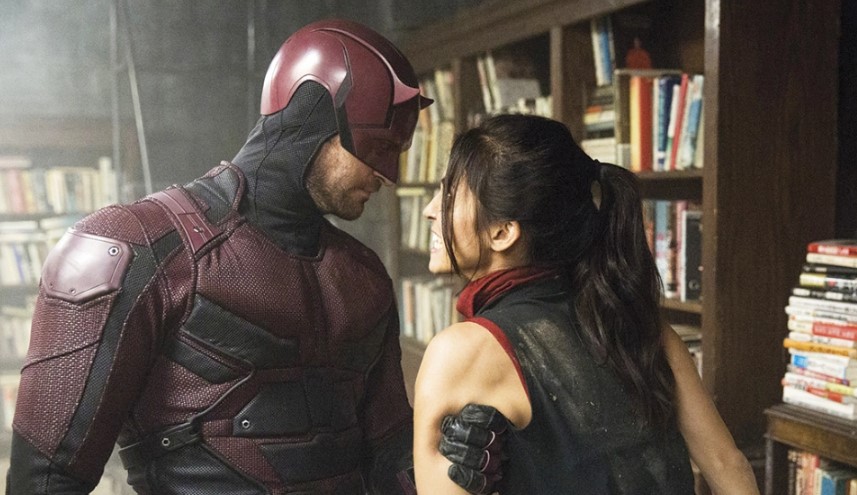 Marvel Studios and Marvel TV now said to get along
Assuming this rumor is true, maybe Loeb and Feige have come to terms for the benefit of business as Disney is launching their streaming service soon?
Disney did recently announce that they are bunding HULU with Disney Plus and ESPN Plus, so finally connecting Marvel TV to the MCU would make sense (and cents). Having Marvel shows on both Disney Plus and Hulu would more than likely see fans subscribe to the more expensive tier ($12.99 starting on November 12th compared to $6.99 for standalone Disney Plus).
A recent interview with Deadline also saw Loeb confirm that more Marvel TV street-level characters are coming soon and also that Marvel TV will have shows on Disney Plus.
Whether or not this means the original actors return remains to be seen, but Comic-Con insiders told me the actors probably won't return because they are connected to Netflix.
Interestingly enough, Luke Cage actor Mike Colter seems to corroborate the claims of HULU as he blamed the cancellation of the Netflix shows on: "…it was something that they wanted to take back into another platform." Worth a mention is that Colter also said he was remaining optimistic about returning.
I was also told plans are underway for Heroes For Hire.
Evidence of a Daredevil reboot also comes from the fact that Marvel TV is auctioning off the costumes and props (would be cool if it's more of a relaunch, though).
(via YouTube)