Gabriel Luna is set to ride once again as Ghost Rider in the upcoming Marvel TV series on Hulu, with the good news learned that it will be more mature like the Netflix Daredevil series.
Deadline caught up with Head of Marvel TV Jeph Loeb who offers that the Ghost Rider series was never intended to be released on ABC, but that it was meant to be something more in line with a mature Marvel street-level brand.
I know, you bugged us about it. But no, we never intended for it to be on ABC because we wanted to do a show that was more mature. Look, it has the weight in the best way that there had been a Daredevil movie, so that when there was a Daredevil television show, people knew the name. There was a lot of weight that came with the Daredevil movie that we had to shake off and prove ourselves that we could make a television show that became what it was. The good news is people love Gabe, people love the way that character works, the feature film levels special effects – and the part that's really exciting is we'll push it further. It will have a little fun that folks will really dig.
Ghost Rider spins off of ABC's Agents of SHIELD, with Helstrom also set to debut on HULU which is confirmed to involve Helstrom's sister, and Loeb says, even more, is to come.
So we started with Ghost Rider, we went out and managed to get Gabriel Luna to come back and reproduce the role he played on S.H.I.E.L.D. Then we're going to do Helstrom, and then there's a couple more that we haven't yet revealed to the world.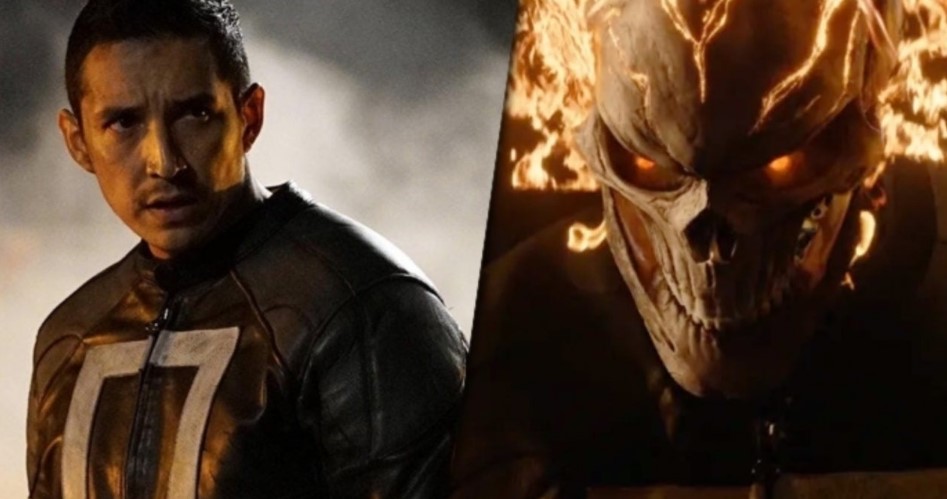 Ghost Rider and more coming to HULU
Loeb also described the different heroes in the Marvel universe, again teasing more of the street-level Marvel TV characters will be appearing soon.
Then the next group is the Marvel Street-Level Heroes, or the Marvel Knights, as we sometimes call them here. So, if the Marvel heroes are here to save the universe, the Marvel Street-Level Heroes, the Marvel Knights, often they are just to save themselves, to save the neighborhood.

Some of those appeared on Netflix, but there are others that live in that category, which are still to come.
In addition to Ghost Rider and Helstrom, Marvel TV is developing five animated shows for Hulu with M.O.D.O.K., Hit Monkey, the Tigra & Dazzler Show, and Howard the Duck, with the series leading into a special animated event for Hulu, with Marvel's The Offenders.
Regarding seeing Ghost Rider taking on Daredevil, that won't be happening, at least in DD's current form, as the series was recently canceled at Netflix. I was told at Comic-Con that a reboot is in the works, with Heroes For Hire also in development, which seems to be confirmed by that fact that Marvel TV is auctioning off the Daredevil and Marvel Netflix costumes.