It's claimed that Charlie Cox will make his return as Daredevil in the upcoming Hawkeye series set to star Jeremy Renner and Hailee Steinfeld.
According to the rumor, while Hawkeye has already completed filming and not much is known about it, the return of Daredevil will be big news for the series and will be a way to draw the fans into the show.
It's further claimed that Daredevil will have a big role in the upcoming Echo series, which spins off from Hawkeye.
It's also said that more characters from the Marvel Netflix shows will be coming to Hawkeye and that there are plans for Daredevil's Bullseye to appear in the MCU sometime soon.
I'll also add if the rumor is true to expect Charlie Cox back as Daredevil in a new suit.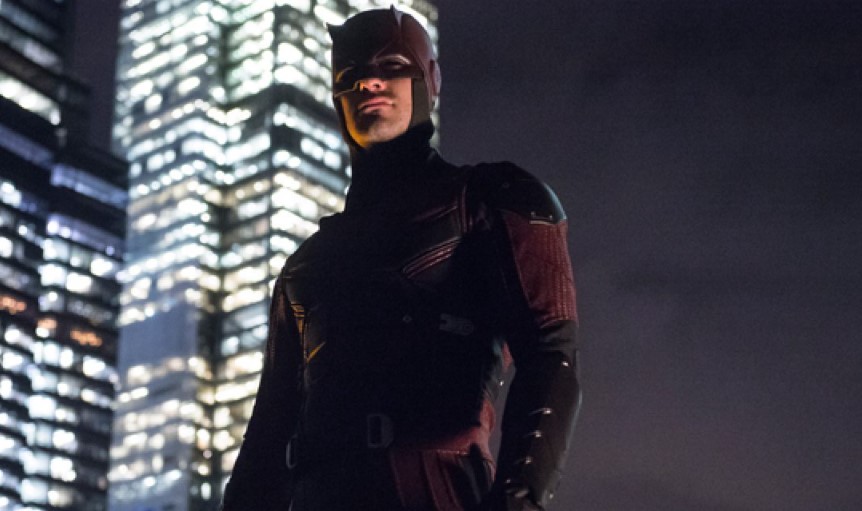 Daredevil rumored for the MCU
Vincent D'Onofrio has made it no secret he wants to continue to play Kingpin in the MCU, so with the possible inclusion of Daredevil, and since Kingpin has a history with Echo, as does Daredevil, it would make sense to bring back Vincent D'Onofrio as the Kingpin.
Rumors also offer Charlie Cox and Daredevil will be back for Spider-Man: No Way Home and possibly the She-Hulk Disney Plus series, as the titular character in She-Hulk, Jennifer Walters, is a lawyer and defends superheroes and supervillains in the series, whereas Matt Murdock is also a lawyer.
It's also been claimed that while Charlie Cox returns as Daredevil and Vincent D'Onofrio will be back as Kingpin, that the other Marvel Netflix "Defenders" will be recast, which includes Luke Cage and Iron Fist.
Marvel insiders actually filled me in a couple of years ago while I was at the San Diego Comic-Con that Marvel has plans for a Heroes Fore Hire project featuring Luke Cage and Iron Fist.
At the time, I was also told that Charlie Cox could be recast as Daredevil, but I am guessing that Feige has changed his mind as Daredevil would be too difficult to recast because Charlie Cox has become such a fan-favorite version of the Man Without Fear.
Hawkeye premiers on Disney Plus later this year.
(Daredevil Hawkeye rumor via Giant Freakin Robot)