Marvel is going big with Daredevil: Born Again as Season 2 is already in the planning stages as confirmed by returning Kingpin actor Vincent D'Onofrio who also again says the MCU show will be different than the Netflix version.
Season 1 has currently been filming in NYC for its 18-episode season next year which also features the return of Charlie Cox as Matt Murdock, the Man Without Fear, and Jon Bernthal also returns as Frank Castle, The Punisher.
In a new interview, Vincent D'Onofrio mentions Season 2 and what may be looked as a potential red flag is that D'Onofrio again says that the MCU Daredevil series "is going to be very, very different than the Netflix show," adding, "it's so exciting because what we're doing is quite something."
"I think it's something that people are not going to expect. But, always with these Marvel old comic stories that are being revisited and reinvented by us actors, and the writers, the main thing is to answer the fans," he explained to Newsweek. "To give them what they want but try to be original in some way at the same time, and so that's what we're doing on the show."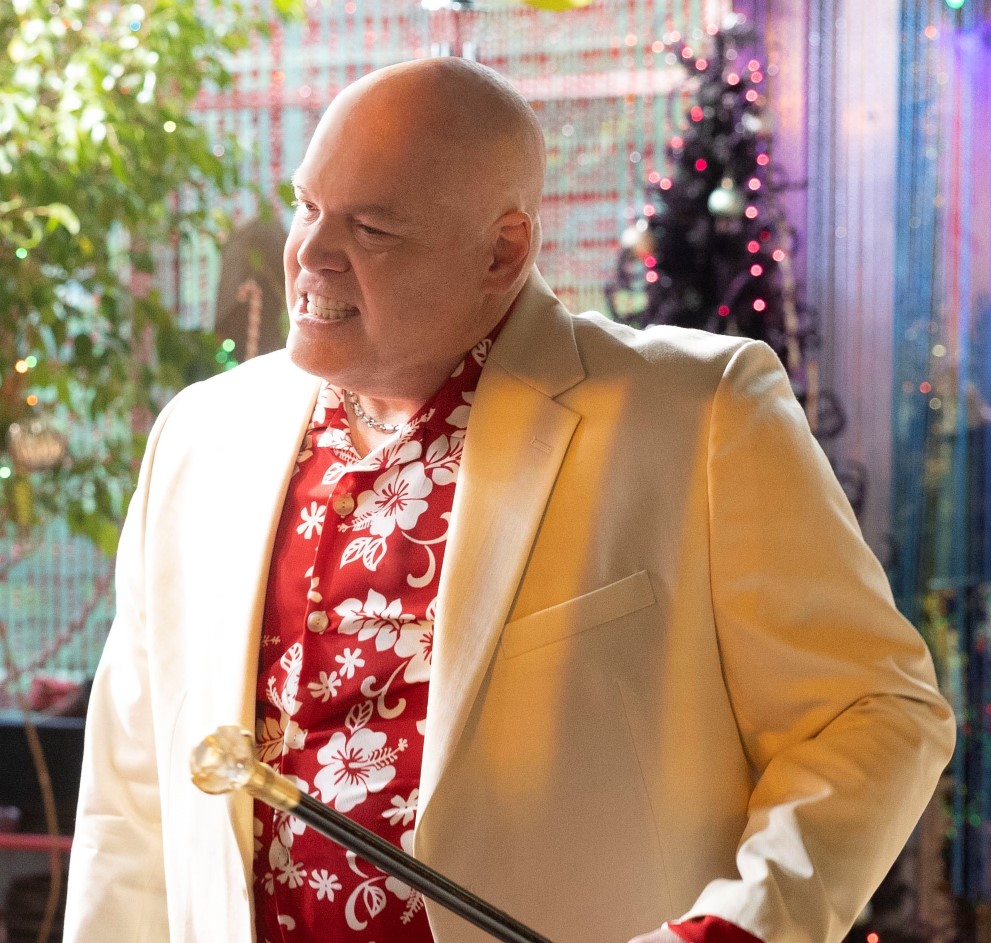 Daredevil: Born Again to have gigantic payoffs
The Kingpin actor continues and mentions there will be big payoffs.
"It's definitely an original way to look at this, and it's really deep, really emotional," he added. "And, by the second season, there are gigantic, gigantic payoffs—in the first season, too, but I can't say much about that—but the fans are gonna really get what they want. It's really quite cool to be doing it."
Back in early February, Vincent D'Onofrio said more of the same about how Daredevil: Born Again will be different.
"It's going to be very very cool. Very different than the Netflix show which was as we know was amazing. Yet this is brand new and really smart. We are going to surprise everyone with it. And yes it's going to be really cool," tweeted D'Onofrio.
With the news that Daredevil: Born Again will be a lot different than the Netflix shows, both Charlie Cox and Vincent D'Onofrio have already made their MCU debuts in Spider-Man, She-Hulk and Hawkeye, so perhaps the MCU's Daredevil will be less serious and more comedic.
"I'm fascinated to discover why they've chosen to do 18 [episodes]. I'm imagining there's going to be an element to it that is like the old-school procedural show," Cox said in a previous interview. "Not necessarily case-of-the-week, but something where we go really deep into Matt Murdock the lawyer and get to see what his life is like. If that's done right and he really gets his hands dirty with that world… I think there's something quite interesting about that, to spend a lot of time in a superhero's day-to-day life and you really earn the moments when he suits up."