Following all the recent DC TV rumors, now it is being claimed that Warner Bros. is developing a new Constantine series and that they want fan-favorite actor Matt Ryan back as the titular character.
No further details are known, but it could be possible a new Constantine series could make its way on to the DC Universe app, which is the home of Titans and the upcoming James Wan Swamp Thing series, of which the latter would nicely with John Constantine.
Another possibility is that Matt Ryan returns in a new series on The CW, as following the one-and-done NBC series, Constantine appeared in episodes of Arrow and then as a series regular on Legends of Tomorrow. It is actually rumored that Legends is getting canceled following next season, so maybe Matt Ryan will be sticking around The CW in its rumored new landscape following the big Crisis on Infinite Earths Arrowverse crossover event.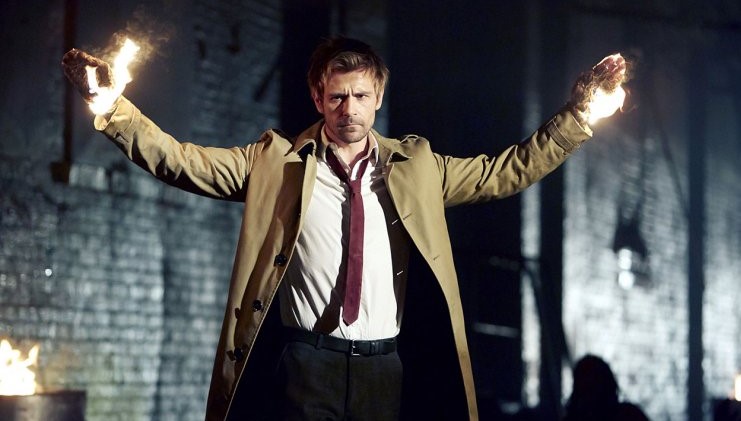 Back in February of 2017 I spoke to Matt Ryan about the Justice League Dark animated movie and asked about a live-action return in which he said he wouldn't mind tackling things from the first NBC show again.
"I'm always up for reprising this character because I feel like there was some unfinished business with the TV show," Matt Ryan said. "I felt we were really getting somewhere in terms of the tone of it and the storylines we were exploring. So any other opportunity to explore him or flesh him out, I'm game for."
While Constantine returned on The CW, one of the sacrifices made include that the stellar cast of supporting characters didn't come with him, so if a new TV series is being developed let's hope it also brings back Angélica Celaya as Zed, Charles Halford as Chas and Harold Perrineau as Manny (and even The Spectre, who was at one time said to be getting his own series. Again, the DC Universe app would make a great home for these supernatural characters).
The DC TV rumors also include that Supergirl will get replaced and Arrow may be done following next season with a drastically different CW universe.
(rumor via We Got This Covered)