Last month saw Disney fire James Gunn from Guardians of the Galaxy 3 over tweets that resurfaced from ten years ago joking about rape and pedophilia, which saw the cast, including Chris Pratt, pen a lengthy letter in the hopes of getting the director rehired.
There has been nothing official from either Disney or Marvel Studios since the first day Gunn was fired, but Chris Pratt talks more about it and says he is not having an easy time.
Chris Pratt
"It's not an easy time," Chris Pratt told the AP. "We all love James and he's a good friend of ours, but we also really love playing the Guardians of the Galaxy. It's a complicated situation for everybody. And you know, we just want to move forward and do what's right and be the best people we can be."
Chris Pratt recently appeared at the San Diego Comic-Con, which took place the week of the announcement of James Gunn getting fired.
"I love going to Comic-Con but I ended up not doing a lot of interviews around that time just because it was so shocking," Chris Pratt said. "All I know is we put a lot of time, thought and effort into the statement that we released about it. And I think we all kind of want that statement to be essentially what we have to say about it. And we were pretty clear and honest about how we feel," Pratt said.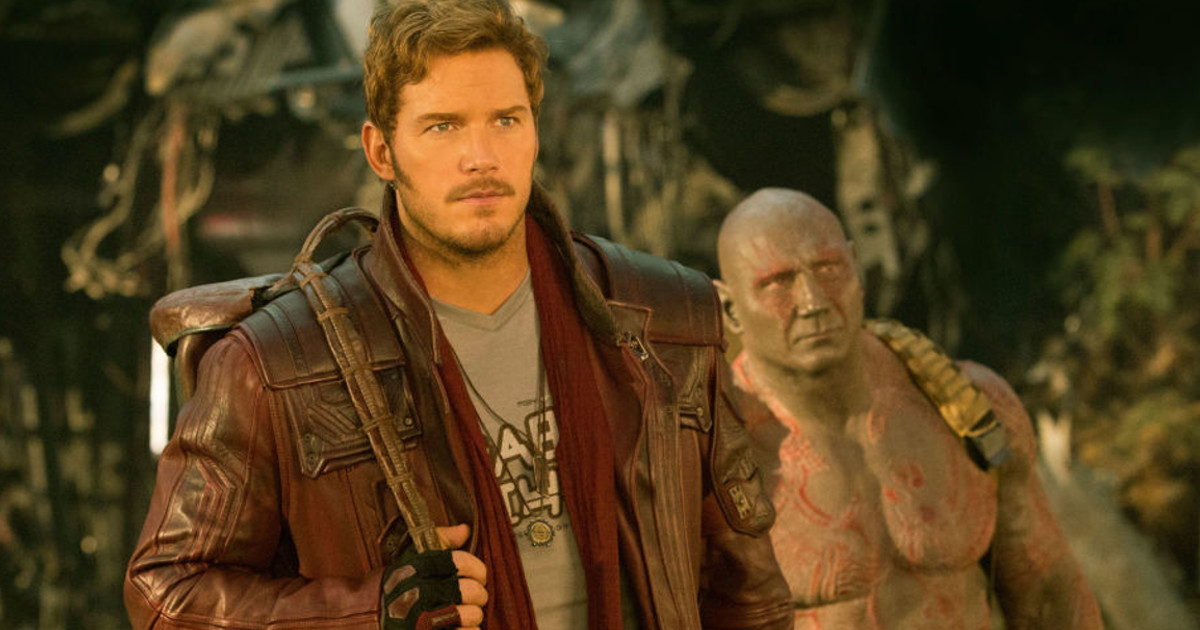 Cast
The letter from the Guardians of the Galaxy 3 cast stated in part: "We fully support James Gunn. We were all shocked by his abrupt firing last week and have intentionally waited these ten days to respond in order to think, pray, listen, and discuss. In that time, we've been encouraged by the outpouring of support from fans and members of the media who wish to see James reinstated as director of Volume 3 as well as discouraged by those so easily duped into believing the many outlandish conspiracies surrounding him."
The letter continued: "Being in the Guardians of the Galaxy movies has been a great honor in each of our lives. We cannot let this moment pass without expressing our love, support, and gratitude for James. We are not here to defend his jokes of many years ago but rather to share our experience having spent many years together on set making Guardians of the Galaxy1 and 2. The character he has shown in the way of his firing is consistent with the man he was every day on set, and his apology, now and from years ago when first addressing these remarks, we believe is from the heart, a heart we all know, trust, and love. In casting each of us to help him tell the story of misfits who find redemption, he changed our lives forever. We believe the theme of redemption has never been more relevant than now."
While we are on the topic of the cast, Dave Bautista has been having a hard time as well and f-bombed allegations that James Gunn participated in a pedophilia-themed party and also threatened to quit Guardians of the Galaxy 3.
Guardians of the Galaxy 3
Disney also has not announced anything official regarding the future of Guardians of the Galaxy 3, but some of the Hollywood trade sites have reported that Disney wants to move forward quickly with the movie, while still other rumors state Disney has said they are in no hurry and may delay the February 2019 start of production, as they haven't even given the film a release date as of yet.
It's also been both reported that Kevin Feige is attempting to get Disney to rehire James Gunn, while a separate report has stated Disney will never rehire James Gunn.
James Gunn
Following  having been fired from Marvel Studios and Guardians of the Galaxy 3, James Gunn issued the following apology (and has apologized numerous times for his behavior):
"My words of nearly a decade ago were, at the time, totally failed and unfortunate efforts to be provocative. I have regretted them for many years since — not just because they were stupid, not at all funny, wildly insensitive, and certainly not provocative like I had hoped, but also because they don't reflect the person I am today or have been for some time."

"Regardless of how much time has passed, I understand and accept the business decisions taken today. Even these many years later, I take full responsibility for the way I conducted myself then. All I can do now, beyond offering my sincere and heartfelt regret, is to be the best human being I can be: accepting, understanding, committed to equality, and far more thoughtful about my public statements and my obligations to our public discourse. To everyone inside my industry and beyond, I again offer my deepest apologies. Love to all."