This past San Diego Comic-Con saw the announcement that Taika Waititi is writing and directing Thor: Love and Thunder, which will feature both Chris Hemsworth and also the return of Natalie Portman as Female Thor.
Waititi has also confirmed that Natalie Portman's Female Thor will be called "The Mighty Thor" in the movie, which led to possible speculation the flick would be all about her.
While promoting his latest movie, Jojo Rabbit, Waititi confirmed Thor: Love and Thunder is still a Thor movie and teased he is only on page seven of the script.
"It's Chris," Waititi responded when questioned who is the star, Chris Hemsworth or Natalie Portman. "It's a Thor film. He is Thor. It's a Thor film. She's in it."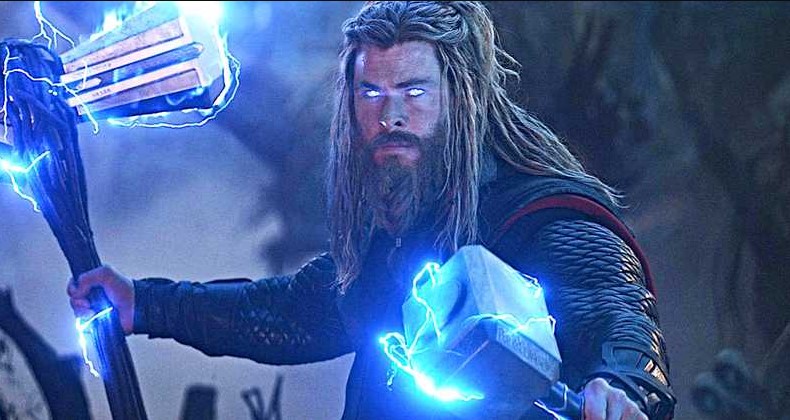 Chris Hemsworth will be star of Thor: Love and Thunder says Taika Waititi
Taika Waititi is also jumping ship to DC as he is going to be featured in James Gunn's The Suicide Squad. Waititi didn't have a lot to say about that.
"Ah yeah," Waititi replied when MTV's Josh Horowitz said he was excited to see him in Suicide Squad. "I said, 'Ah, yeah.' That's New Zealand for ah yeah."
Horowitz also asked if Marvel cared that he was double-dipping.
"Well, they didn't know until now, mate," Waititi said. "I don't know what's going on with that, I don't know anything about… other than–."
James Gunn did recently confirm the cast of The Suicide Squad which includes Taika Waititi's name.
Chris Pratt also happens to be speculated for Thor: Love and Thunder, and likewise, Chris Hemsworth for Guardians of the Galaxy 3.
Thor: Love and Thunder gets released November 5, 2021.