Chloe Bennet, known for playing the Inhuman Quake on ABC's Marvel's Agents of SHIELD, is announced to be starring in the upcoming live-action Powerpuff Girls series on The CW.
Joining Chloe Bennet includes Dove Cameron (Liv & Maddie), and Yana Perrault (Broadway's Jagged Little Pill) with the show described as: The drama revolves around the Powerpuff Girls, who used to be America's pint-sized superheroes. Now they're disillusioned twentysomethings who resent having lost their childhood to crime-fighting. Will they agree to reunite now that the world needs them more than ever?
Chloe Bennet is playing Blossom Utonium, who, though she was a spunky, conscientious, little-miss-perfect child who holds several advanced degrees, Blossom's repressed kiddie-superhero trauma has left her feeling anxious and reclusive, and she aims to become a leader again — this time on her own terms.
Dove Cameron will play Bubbles Utonium, whose sweet-girl disposition won America's hearts as a child. She still sparkles as an adult, but her charming exterior belies an unexpected toughness and wit. She's initially more interested in recapturing her fame than saving the world, but she just might surprise us and herself.
Yana Perrault will play Buttercup Utonium, who was the rebellious badass of The Powerpuff Girls in its heyday. More sensitive than her tough exterior suggests, Buttercup has spent her adulthood trying to shed her Powerpuff Girl identity and live an anonymous life.
The CW live-action series is based on the original Cartoon Network animated series and characters created by Craig McCracken.
Heather Regnier (Veronica Mars, Sleepy Hollow) and Diablo Cody (Juno) will write the script. The pair will also executive produce alongside Greg Berlanti and his Berlanti Productions banner partner Sarah Schechter and TV president David Madden. Maggie Kiley also executive produces and will direct the pilot.
It has been rumored that Chloe Bennet would return as Quake in the MCU, but with Bennet starring in Powerpuff Girls on The CW, the rumors seem to be wrong, which is something Bennet said back last May.
"I wish that were true... but they aren't... I haven't heard anything about that besides on Twitter," Bennet replied to a fan about a return as Quake.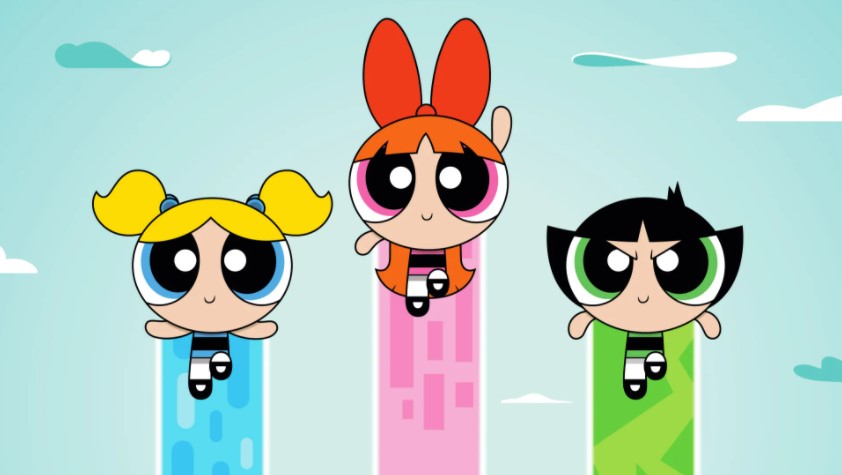 Dove Cameron, Chloe Bennet, Yana Perrault:
(via THR)