Head of Marvel Kevin Feige confirms that Charlie Cox is the MCU's Daredevil, which surrounds rumors the character and related characters will be appearing in Spider-Man: No Way Home, and the Disney Plus shows, Hawkeye, Echo, and She-Hulk.
Cinema Blend caught up with Feige, who to everyone's surprise, confirms that Charlie Cox will be Daredevil in the Marvel Cinematic Universe, meaning the character will not be recast; however, Feige stopped short of exactly confirming where Daredevil will appear:
If you were to see Daredevil in upcoming things, Charlie Cox, yes, would be the actor playing Daredevil. Where we see that, how we see that, when we see that, remains to be seen.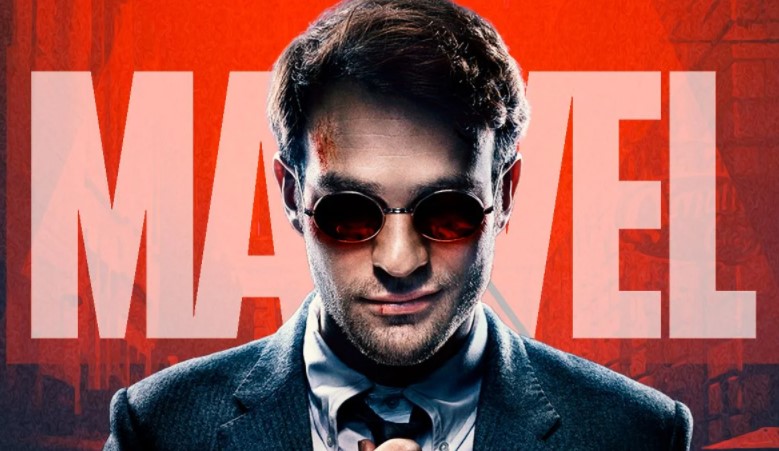 Charlie Cox Daredevil Marvel rumors
With Spider-Man: No Way Home getting released next week, Kevin Feige's timing about Daredevil seems self-evident that the Man Without Fear is headed to the MCU sooner rather than later.
Fans can also expect a brand new Daredevil costume for Charlie Cox in the MCU, as following the end of the Netflix show, Marvel auctioned off the costume from the series.
Regarding the rumors, it's been rumored that Matt Murdock might appear in No Way Home as the lawyer for Peter Parker, which alleged leaked images offer.
Hawkeye on Disney Plus also teases a connection as it's pretty much a given that Kingpin is involved as the latest episode references the true leader of the Tracksuit Mafia as the Fat Man, which is a nickname for Kingpin, so Vincent D'Onofrio, who has publically said he wants to return many times, is likely also the MCU's Kingpin.
She-Hulk rumors offer that since it's a show about lawyers, that Matt Murdock will also appear.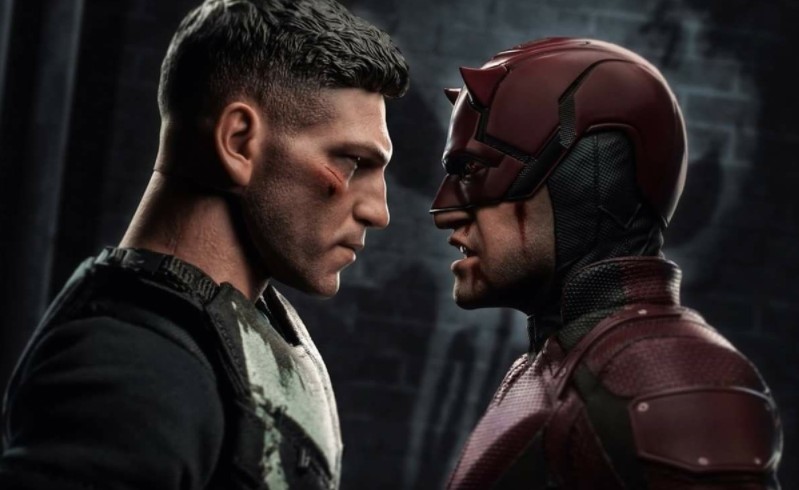 Should fans worry about Daredevil in the MCU?
The one thing fans should be worried about, however, is if Kevin Feige dumbs down Daredevil in the MCU, as the Netflix show was from Marvel TV (separate than Feige's Marvel Studios) and was much more adult-oriented, while Feige's MCU is pretty much for kids and getting goofier and goofier by the moment.
Jon Bernthal recently touched upon this when questioned about if his Punisher would fit with the PG-13, action-comedy context of the MCU:
That character, in particular, has real, real, real deep, deep meaning for me and resonance in me. He's really in my heart, man. He's really in my bones. I'm enormously protective of that character. I've said before that there's nothing in this world more important to me than my wife and my kids, and only until you understand that kind of love and what it really means to willingly die for somebody, [do you understand] what it would be like if somebody took them from you. That's a road and a darkness and a rage that really, really scares me and brings me to places that I've worked the last 20 years to get away from. So I was really grateful, respectful and weary of the places where that role took me and the world in which I had to live in. That being said, that's where that character needs to be. It needs to be a level of darkness. I think if there's any let up on that character, you do a disservice to the character, to every iteration of the character, to every comic book that's come before, and to all of the unbelievable fans of the character. This character means so much to people in the military. So like I said before, it's not about whether you do the character; it's about whether you can do it right, and I'm only interested in doing it right.
And regarding the other Marvel Netflix characters and actors, it's thought that Luke Cage and Iron Fist will be recast in the MCU, as there appears to be a Heroes For Hire project in the works, and there has been talk of keeping Krysten Ritter around as Jessica Jones if Feige decides to use the character.
(via Cinema Blend)