Captain Marvel 2 gets a new writer with WandaVision scribe Megan McDonnell to write the script with it further reported the sequel will have a new director on board.
Details include that Captain Marvel 2 will be set in the present day, while the first movie was set back in the '90s.
Regarding the new director, it's reported that original Captain Marvel directors Anna Boden and Ryan Fleck, who also co-wrote the first movie, won't be returning, but may stay involved with the MCU on a Disney Plus series, with Marvel Studios and Kevin Feige seeking a female director for Captain Marvel 2.
Brie Larson will, of course, be back as Carol Danvers for the sequel who recently appeared in The Avengers: Endgame; she starred in the first flick which was sandwiched between Infinity War and Endgame that went on to make over $1.1 billion at the box office.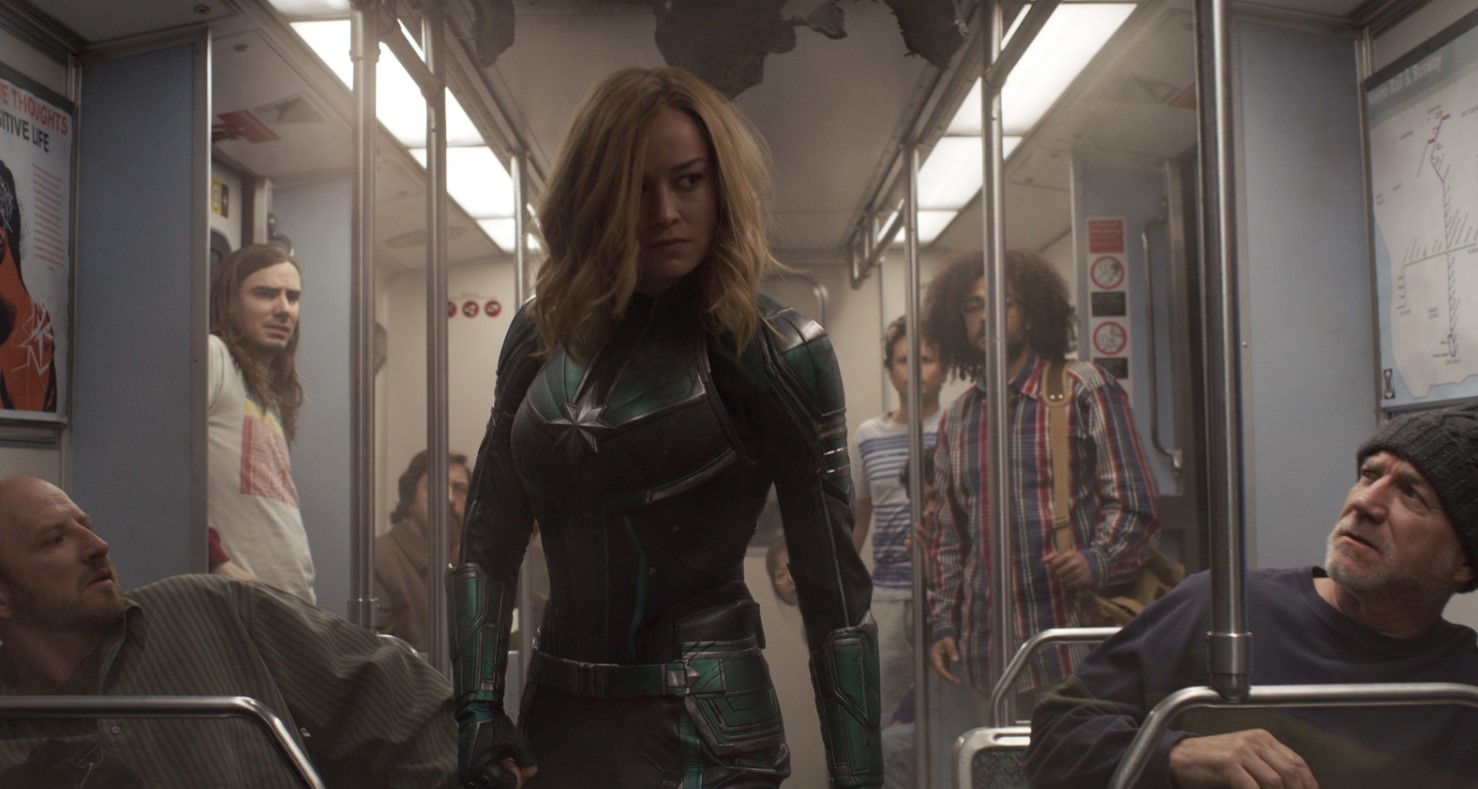 Captain Marvel 2 in the works with Brie Larson
Recently saw Brie Larson offer up that she doesn't know anything about Captain Marvel 2, but now that a script is being written, Marvel and Brie Larson may have some indication as to its release date, which is also unknown.
The news of a new writer and director on Captain Marvel 2 is interesting as the first movie saw a lot of controversy among fans, as the flick was an outright feminist movie that attacked males, as well as the problems caused by Brie Larson about her anti-white dude and political comments.
There were also those rumors that the cast didn't get along with Brie Larson, which interestingly enough, revolved around Elizabeth Olsen, who is now taking the lead as Scarlet Witch in Marvel's Phase 4 plans — plans which presently don't include Brie Larson and Carol Danvers, who Kevin Feige said is the future of the MCU.
Feige also backpedaled when he recently said Elizabeth Olsen's Scarlet Witch is the most powerful character in the MCU, while he originally said it was Brie Larson's Carol Danvers when promoting the release of Captain Marvel.
We can guess that Disney, Kevin Feige, and Marvel don't want to happen to the MCU that which happened to Disney Star Wars, especially with The Last Jedi.
(via THR)