Brie Larson again takes social media by storm as the actress who is known for playing Carol Danvers in Marvel's Captain Marvel movies posted images of herself on Sunday sporting a see-through bra with temporary tattoos.
"What it's like you've never seen temporary tattoos before!" Larson tweeted which has over 40k likes and has been viewed 3.1 times on Twitter along with over 624k likes on Instagram.
A close-up look at one of the tattoos also states, "Don't try to fix me, I'm not broken."
Brie Larson also previously showed off her "space buns," which went mega-viral.
Brie Larson teases temporary tattoos in sheer bra: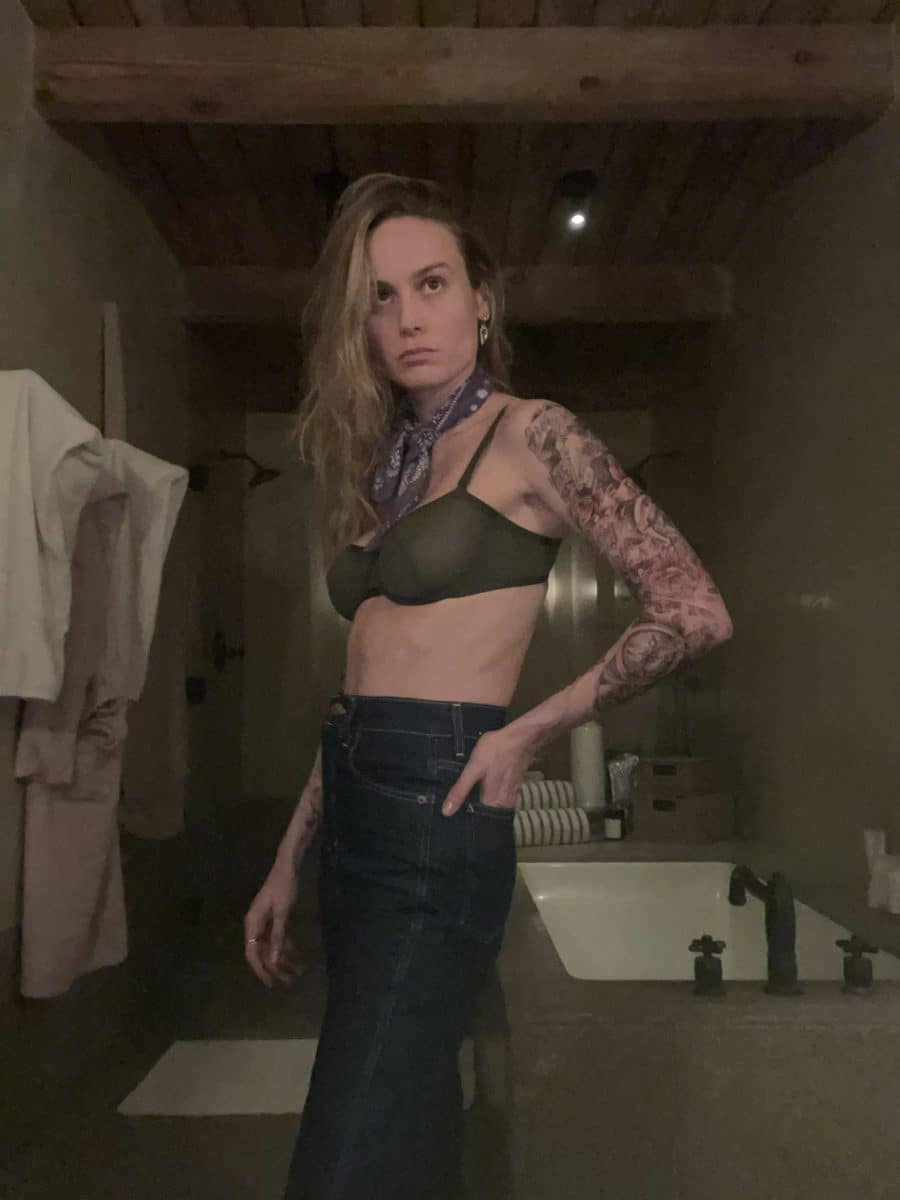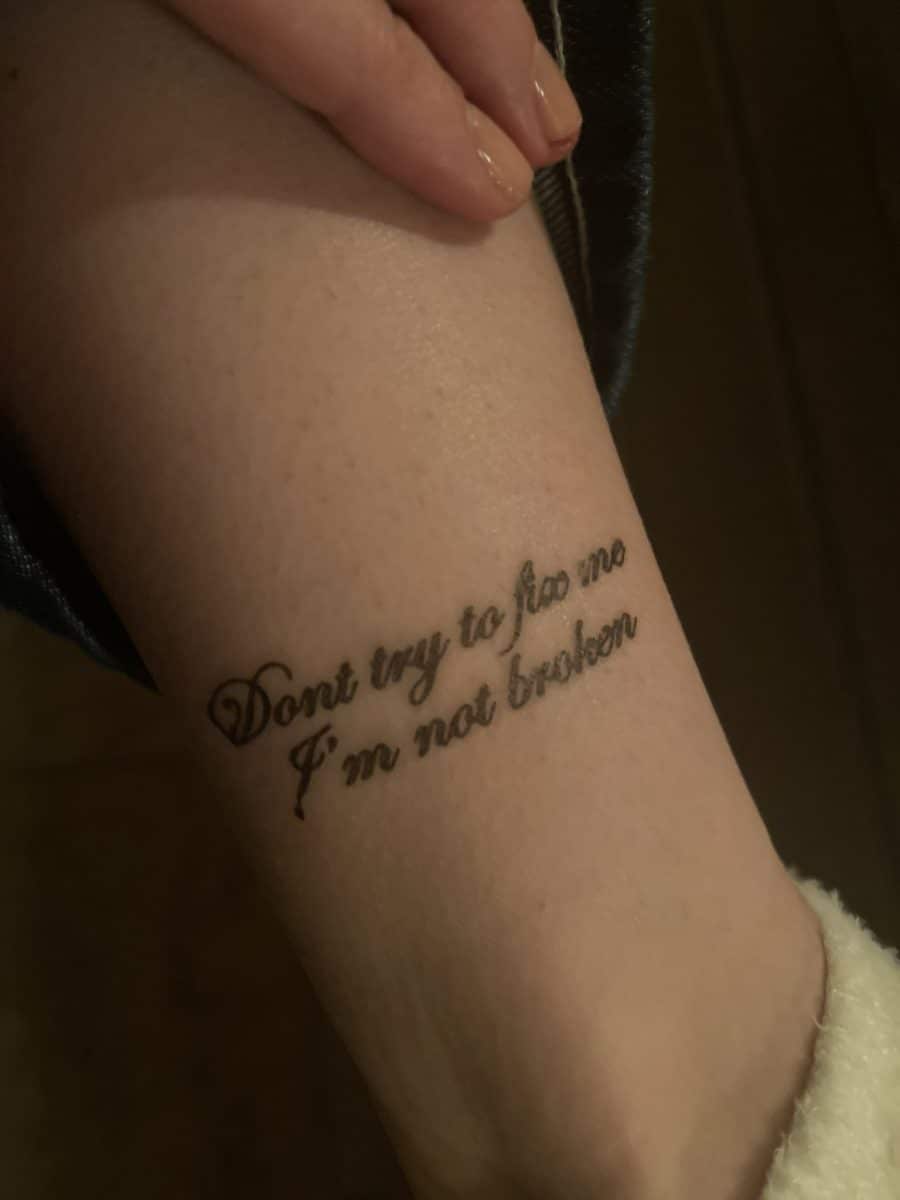 Note: This version has been brightened: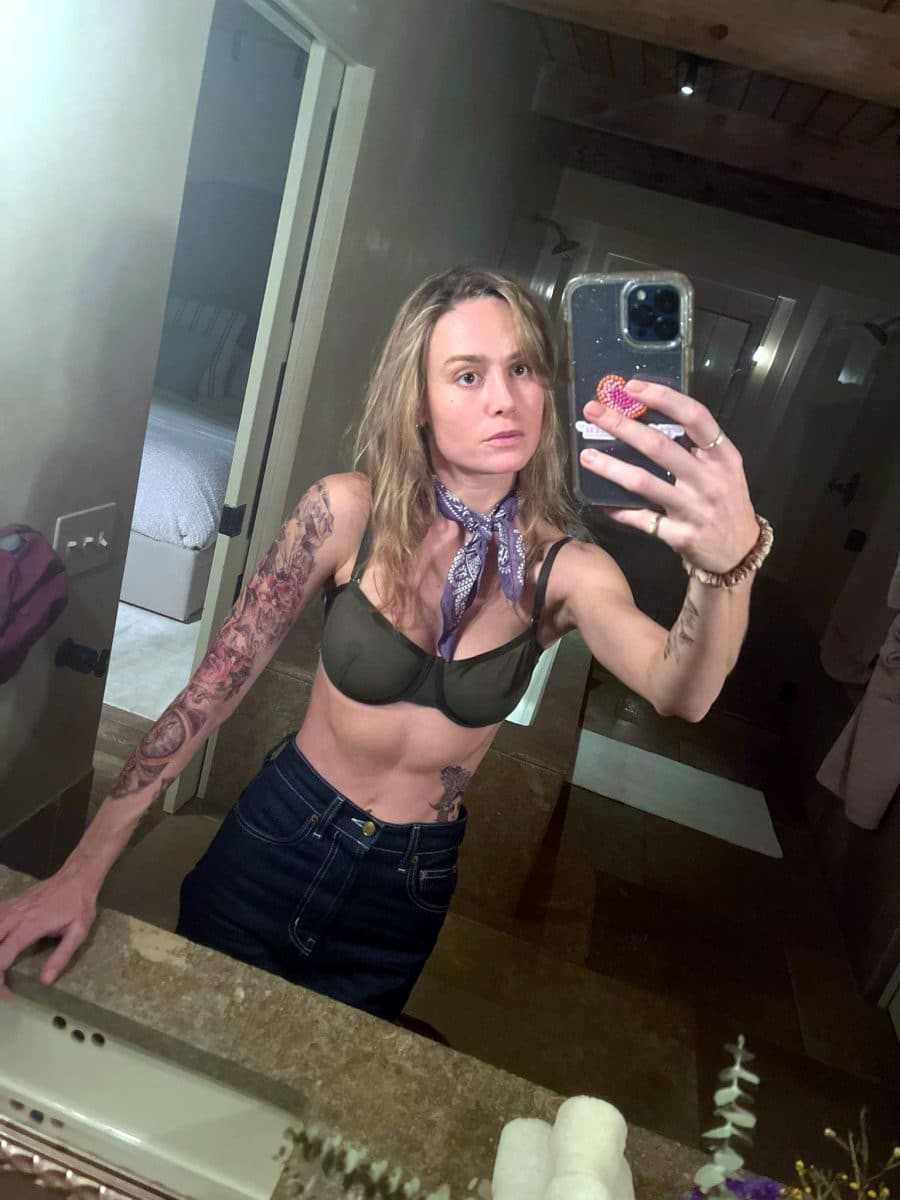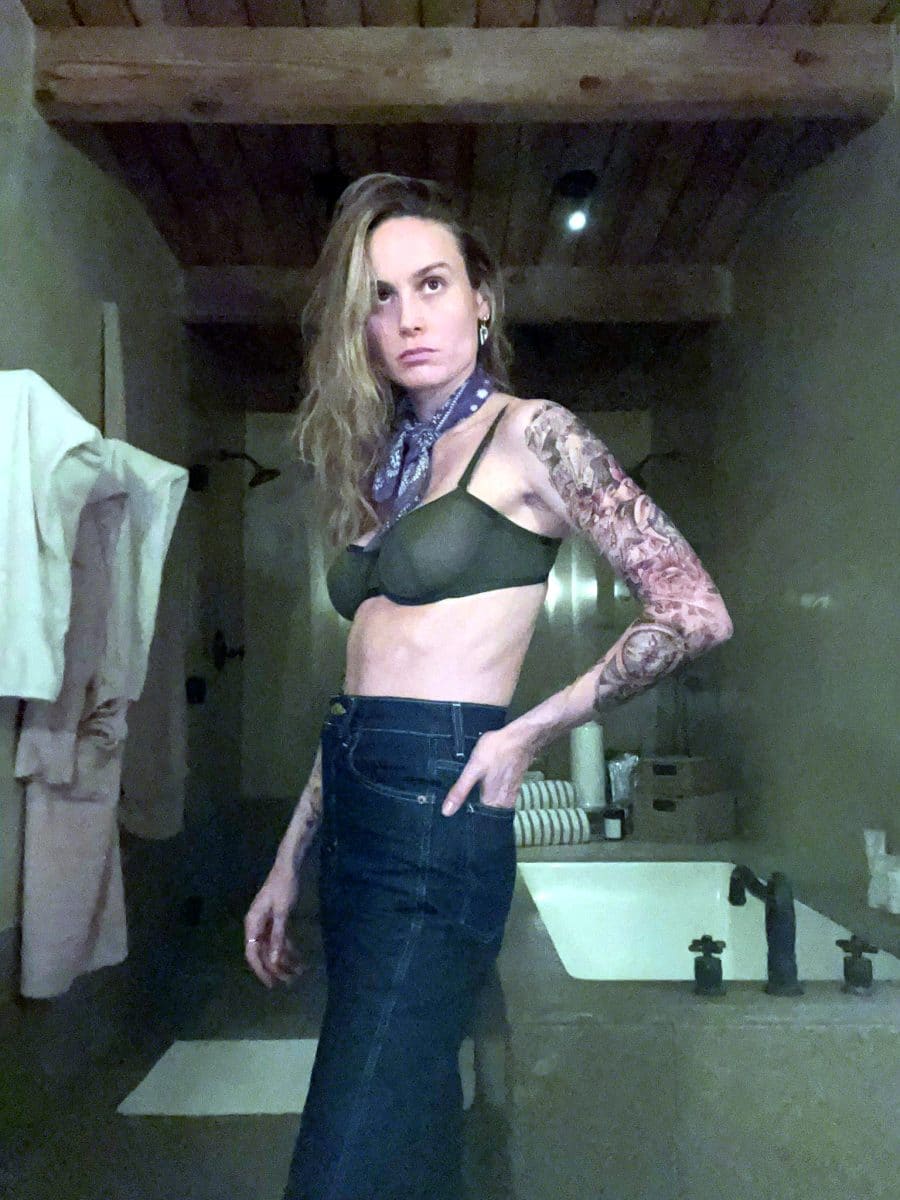 Brie Larson is in super shape
As seen in the images, Brie Larson is in super shape, and following posting those pics, Larson also posted a video of herself doing one-arm push-ups following downing an energy drink.
"Swipe to see what happened an hour after having a @hiballenergy," she said.
Brie Larson with pyrex, a dog and a baby
Additional posts include the actress with pyrex food containers, a dog, and even a baby.
The Marvels gets released this year
The sequel to the Captain Marvel movie that made over a billion dollars is getting released this year on July 28, 2023, and also stars Teyonah Parris as Monica Rambeau from WandaVision and Iman Vellani as Kamala Khan from the Ms. Marvel Disney Plus series.
The Marvels trailer was released back in September at the Disney D23 Expo event which was set to the music of The Beastie Boys' song "Intergalactic Planetary" where the footage showed the characters swapping spaces.
Monica Rambeau is shown in space with Nick Fury's Samuel L. Jackson where some sort of portal opens and Monica Rambeau switches places with Iman Vellani's Kamala Khan, where Kamala appears in space and then smiles and waves at Fury.
A series of swaps is shown where Carol, Monica, and Kamala have their light powers entangled, and in the footage, Brie Larson's Carol Danvers ends up in Kamala Khan's room from the Ms. Marvel post-credit scene.
The Marvels trailer also shows Monica crashing on the moon with Kree Warriors.
The trailer reveals that the three characters realize that they are bound together and that their powers can work together to create a team, with the creation of a team really making Kamala Khan happy.
A rumor also offers Brie Larson will be the leader of a team of new Avengers.