Brie Larson celebrates a long four years of playing Captain Marvel in the MCU by posting behind-the-scenes images on social media.
"Looking back at photos. It's been the privilege of a lifetime to be your Captain Marvel. Can't believe this all started at ComicCon 4 years ago today," tweeted Brie Larson on Thursday. "4 years since becoming Captain Marvel."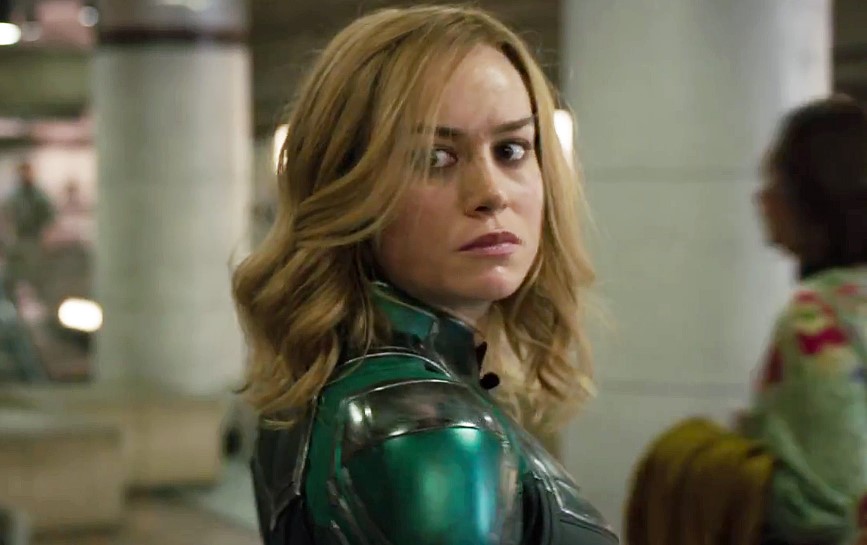 Brie Larson and Captain Marvel don't come without controversy
The 30-year-old actress who recently launched her own YouTube channel first filmed The Avengers: Endgame and then filmed Captain Marvel, as Endgame was filmed at the same time as Infinity War.
The casting of Brie Larson as Captain Marvel also came with a whole lot of controversy as the actress is known for her politically correct views, which has seen her speak out against "white dudes."
It's also been said that Brie Larson hates the cast of Captain Marvel and The Avengers.
Following the flick's release, more controversy came when Rotten Tomatoes removed all the negative fan reviews and changed how it allows fans to rate movies.
Fans also allege that Disney purchased tickets for the flick in order to falsely inflate sales.
While the movie did make a billion dollars, for some reason Disney, Marvel Studios, and Kevin Feige have decided not to bring back the writing and directing team on the first movie for the sequel, which is due out July 8, 2022.
Rumors offer Feige might add Tom Holland and Spider-Man into Captain Marvel 2 to give Brie Larson and Carol Danvers some much-needed likability and quality humor, as it's been said Disney has lost confidence in Larson.
Also worth a mention is that Captain Marvel was basically cut from The Avengers: Endgame, only appearing for a short time at the beginning and at the end.
Captain Marvel is also considered "The Last Jedi" of the MCU by some.