The Blue Beetle box office is underperforming which also sees its Rotten Tomatoes Score from the critics plummeting from just a couple of days ago.
Just as Deadline kept telling us over and over, Blue Beetle was estimated to bring in $30 million or more for its opening weekend, but now the site has revised those estimates to only $25 million, which includes the Thursday previews of $3.3 million.
What is alarming is that the Thursday preview of $3.3 million is less than Shazam: Fury of the Gods' $3.4 million which opened with $30 million and went in to finish with only $133.8 million, a complete disaster.
Deadline kept telling us the Hispanic and Latino community would turn out for Blue Beetle as they did for Robert Rodriguez's Alita: Battle Angel which brought in nearly $29 million back in 2019 ($35M in today's dollars), but if Deadline's newest estimates hold true, we see the community doesn't seem as supportive of the latest DC film.
Perhaps Deadline is underestimating things and the flick will get a bigger weekend boost.
Speaking of DC, Blue Beetle could be suffering from the continued DC backlash, as Blue Beetle follows one of the worse superhero movies of all time with The Flash.
The James Gunn situation also isn't helping as fans are upset certain DC characters, presently said to include Gal Gadot as Wonder Woman and Margot Robbie as Harley Quinn, will be sticking around the DCU while the fan-favorite Snyder Verse characters of Ben Affleck's Batman and Henry Cavill as Superman look like they got the boot.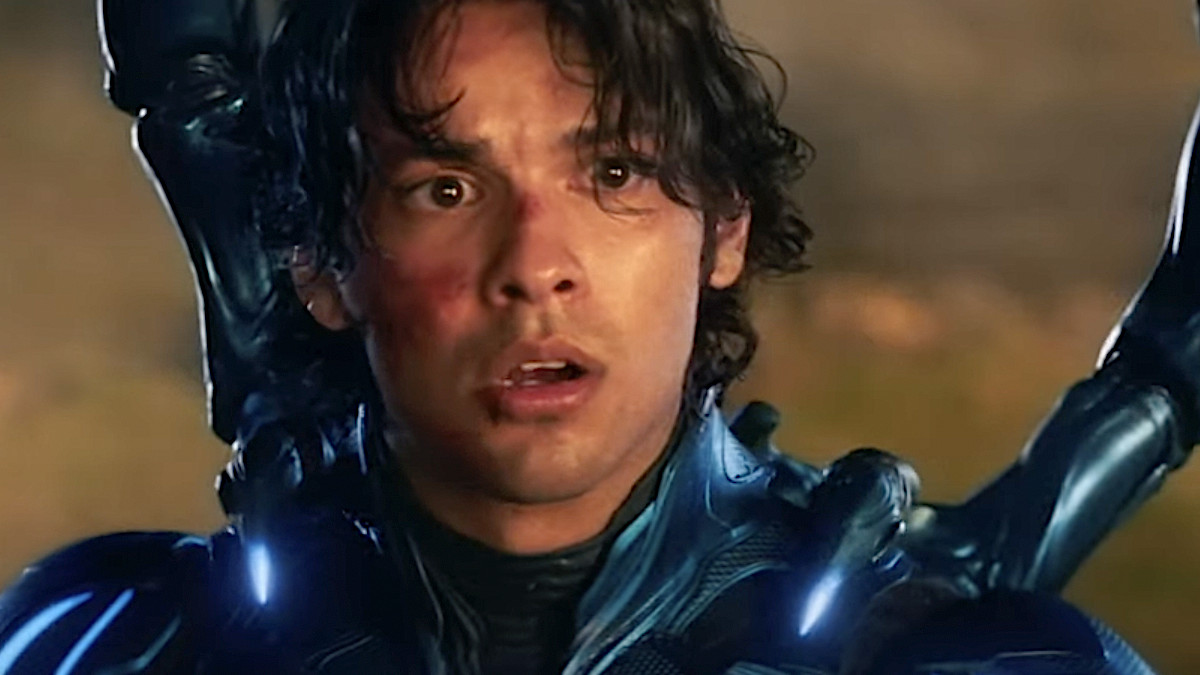 What happened to the Blue Beetle Rotten Tomatoes Score?
The Blue Beetle Rotten Tomatoes Score also isn't helping things as it has gone from a high of around 88% when the first batch of reviews hit the net to a present low of 76%.
Worth mention is that the critics don't seem favorable to DC movies, as most of them have low scores, so maybe the score doesn't matter.
Blue Beetle's 76% is still on the higher side of the DC movies trailing only the first Wonder Woman (93%), James Gunn's The Suicide Squad (90%), Shazam! (90%), and is now a bit lower than Birds of Prey (78%).
The Blue Beetle Rotten Tomatoes Audience Score is in and is at 93%, which is much higher than The Flash's 83%, so that is at least a good sign.
It's also higher than all the DC movies except for Zack Snyder's Justice League which it is presently tied with.
Like most movies recently released, Blue Beetle will need legs to be a big success. How many legs do beetles have?