The new Black Superman from J.J Abrams is said to be "useless" and from the "garbage" and "terrible" writer, Ta-Nehisi Coates, claims YouTuber Eric D. July on his popular YouTube channel YoungRippa59.
Friday saw the news that Abrams is rebooting Superman with Ta-Nehisi Coates, with all indications and rumors offering they are going with a Black Superman, possibly Calvin Ellis from the comics or Val-Zod, and that Henry Cavill is out.
In a video posted following the announcement, July offers his thoughts on the "tokenized" Superman.

(JJ Abrams)
J.J. Abrams rebooting Superman with Ta-Nehisi Coates
July gets right into things and says classic white characters are getting replaced by black characters.
"So for those of you that don't know, let's just get right into it. Superman... it looks like it's going to be rebooted again. Jar Jar Abrams, who I've heard nothing but bad things about will be producing it and Ta-Nehisi Coates, which is the reason why so many people wanted my thoughts on this, Ta-Nehisi Coates is going to be writing it," says July. "So there are other reports they are going the Black Superman route. So you're probably going to see Calvin or Val-Zod. Both of them are needless characters that do nothing, but again, it's the tokenism-ball to give people who are familiar with Superman but for whatever reason, they like black versions of classically white characters and they get off and foam at the mouth..."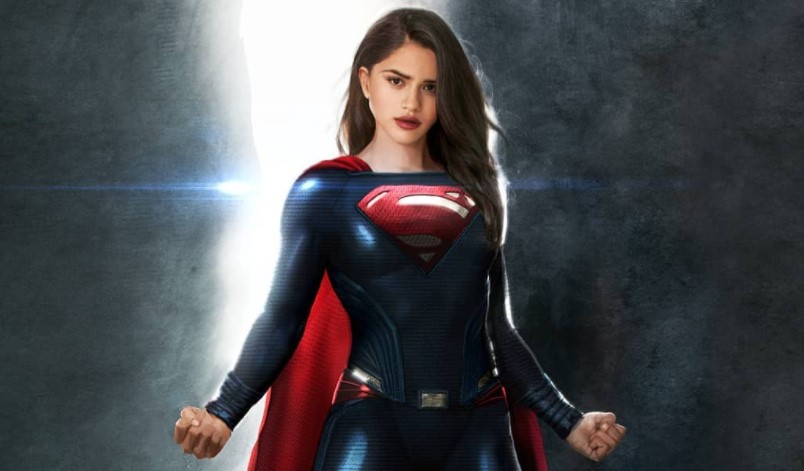 (Supergirl Sashe Calle fan art)
Black Superman makes sense with new Supergirl casting
July continues by stating Abrams going with a Black Superman fits with the casting of Sasha Calle as the first Latina Supergirl ever in DC.
"What you consider what they also did with the Supergirl casting, it makes all the sense in the world that that's where DC is going, and if you've been following them in the comic books, that's been the whole schtick, they recently had this 'Future State' deal where it's basically just a bunch of tokenized versions of classic characters," explains July. "You got Black Batman, you have non-binary Flash, and all these characters nobody asked for but again it's that bone that people that are more interested in film than they are comics, they like that type of stuff. You give them black versions of white characters and 'oh, my god, look at us, we're so represented, it's so empowering,' and all this other bull crap... You specifically made this happen because you want a black version of a character, which is all they want. Val-Zod, I've talked about him numerous times, and Calvin, and these are again needless characters that are only there because they're black, like that's it. They're there to be black versions of Superman, and that's what you got."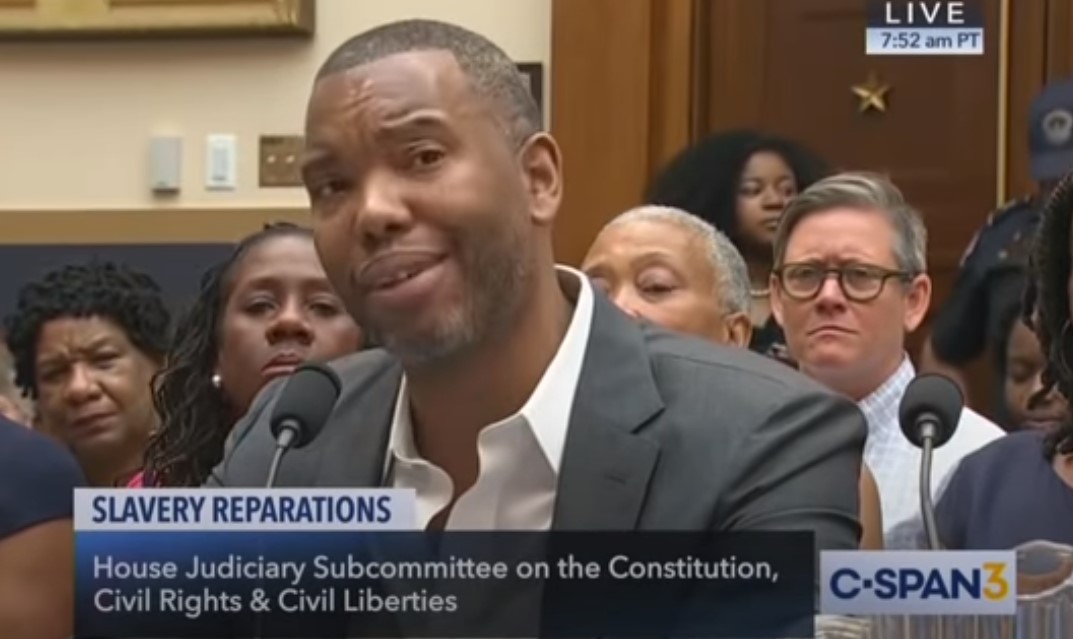 (From C-SPAN 3: "Hearing erupts in applause after Ta-Nehisi Coates gives McConnell an epic lesson on racism")
Ta-Nehisi Coates is a Social Justice Activist
With the news of Ta-Nehisi Coates coming on board and the possibility that the Black Superman will be an SJW, July thinks all signs are pointing to that being the case.
"The thing that people ask me about is Ta-Nehisi Coates [laughs]. For those that don't know who he is, he is an activist absolutely, like a guy that literally wins awards for social justice, like in the past, the Harriet Beecher Stowe Award. Social justice," says July. "This guy, from my only research when I first heard that he was doing work in comic books, there was no proof that he had even written or was even fan-connected to this material which leads me to believe that he only got a position because of his politics, right, and they wanted a black guy to write this stuff, and that's what they do, so they went with him but he is absolutely an activist on par for the course which you know, again, there's a certain amount of acceptable, well not a certain amount, there's only a particular slant, and when it comes to acceptable politics - and that's who they're hiring these days - these guys are activists and they are going to lead with that."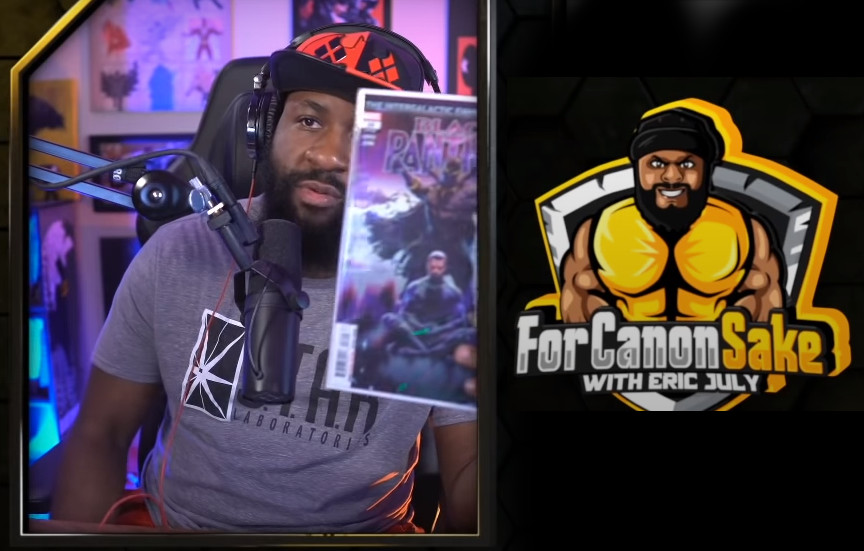 (YouTuber Eric D. July holds up Black Panther issue by Ta-Nehisi Coates)
Ta-Nehisi Coates is "talentless"
The YouTuber mentions that he is familiar with Coates' comic book work from Marvel Comics, which includes Black Panther and Captain America, where it doesn't look good for the Superman reboot as Coates is a hack.
"Ta-Nehisi Coates, as far as I am concerned, and I'm not trying to be disrespectful, but I'm just going to give it to you straight, he's talentless," says July. "They brought him in first for the Marvel situation, and for those of you that don't know, I have right here [holds up an issue of Marve Comics' Black Panther], he's responsible for this garbage which is one of the recent runs of Black Panther and it was his intergalactic empire Wakanda bull crap you've heard me cover this many times on this channel. I'm not one of these normies that don't read books. I've actually read this guy's work. He also deals with some Captain America stuff. It's all trash. He's no good... [Black Panther] was terrible from top to bottom but he is responsible for that, one of the worst depictions I would say in terms of a run when it comes to Black Panther that we've seen in any modern era. And that's what we got."
Coates continues, "He's a guy that fits right in with all their politics... They are hiring people that have little to no connection to this stuff but they do have social preferences and social agendas... The guy that is responsible for this is being awarded by the other company to now write [laughs] Superman, and I ain't heard much good about Jar Jar Abrams either so, man, this is kind of amazing how we are going in this direction but it doesn't surprise me by any means."