Black Panther opens today with Thursday night advance screenings!
I'm going to see it in a few hours and am pretty excited!
A quick check of Rotten Tomatoes now reveals Black Panther has a whopping five negative "Rotten" reviews!
The first of the two new negative reviews come from nycmovieguru.com who offers in part that Black Panther is: "An insipid, soulless, and overproduced bore."
The review also offers that Black Panther isn't "smart" or "witty" like Iron Man or Captain America, and that Black Panther "fails to be entertaining, moving or intelligent."
The review goes even further adding: "Black Panther feels stuffed with too many characters none of whom come to life enough for you to root for them or care about them as human beings, even T'Challa."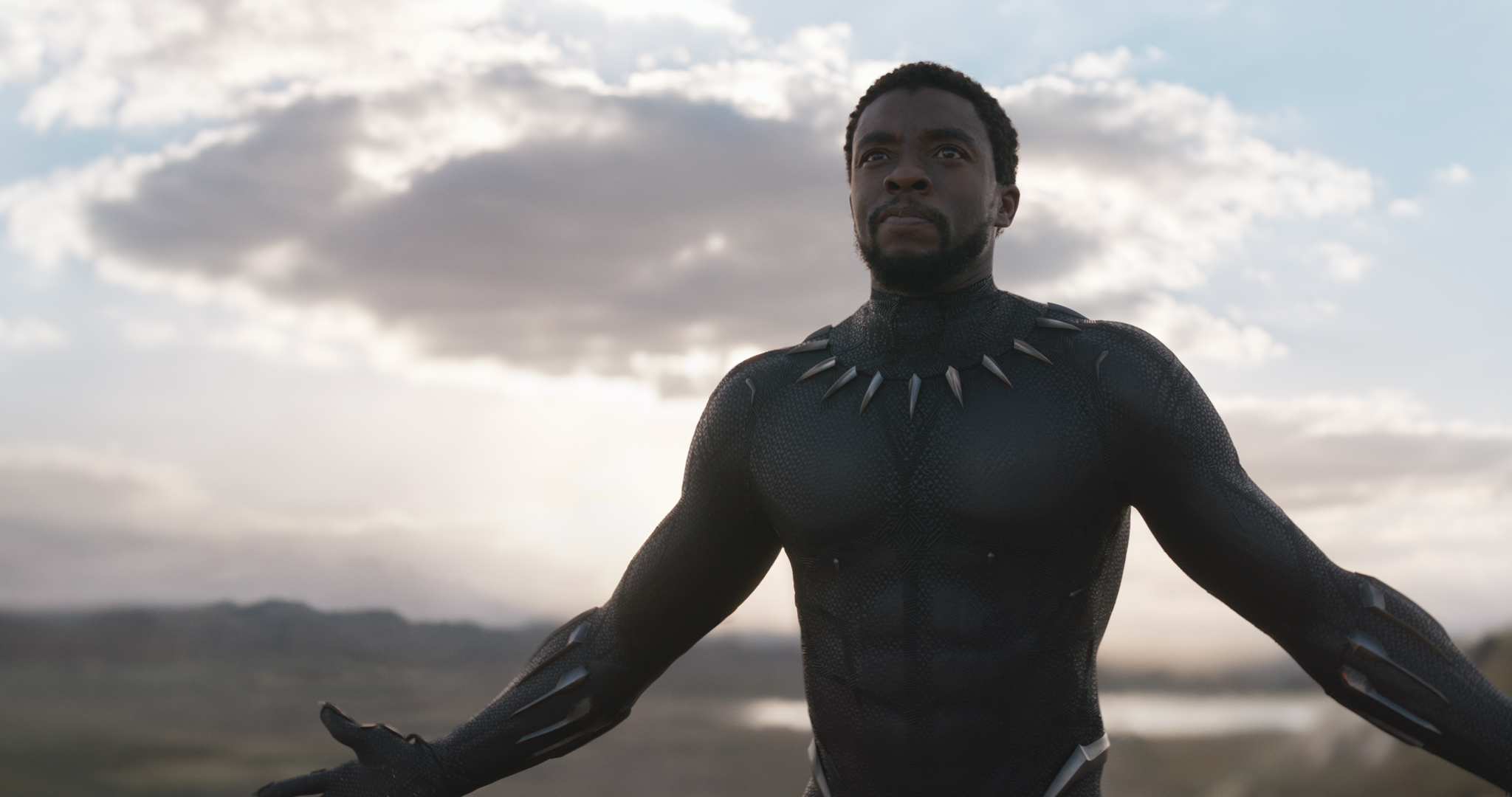 The fifth negative review is from FilmsInReview.com, with the review offering: "With a bloated 2 hour, 15 minute running time, Coogler ran out of ideas."
I gotta give credit to the writer of the review, though, as she notes "its risky to criticize BLACK PANTHER," which is due to all PC-nature surrounding the film. The reviewer states that she has to give her honest opinion, even at the risk of being called a racist, and says, "I did not like BLACK PANTHER."
The reviewer goes on to mention, "…too long running time, lack of investment in the villains."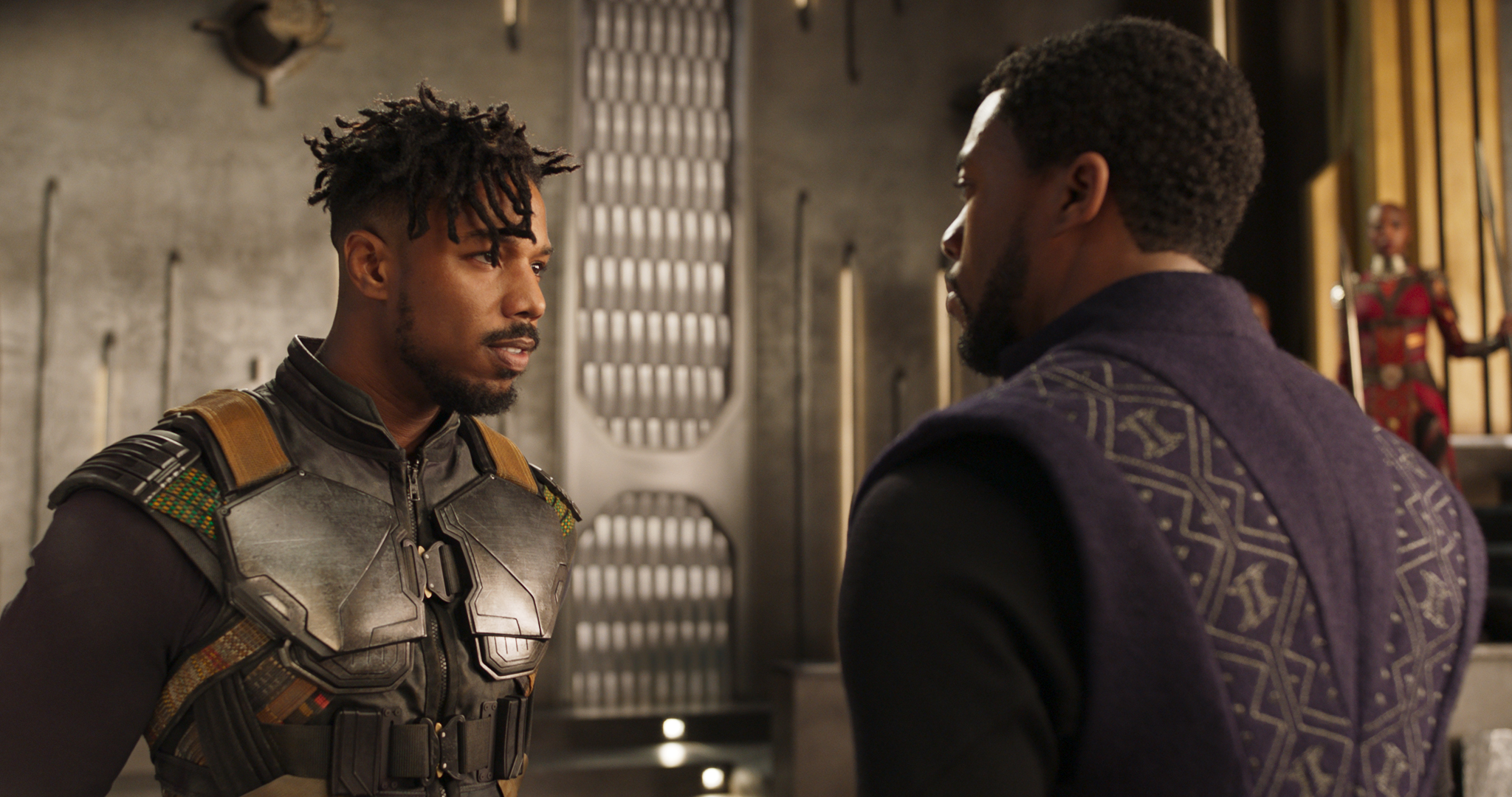 As I've said before, when you can count all the negative reviews on one hand, that is not such a bad thing.
I've also said I hope Black Panther isn't another Disney PC-movie (which would be a huge disservice to the character), and that the reviews are tainted because of that (Star Wars, ahem).
I'll be posting my thoughts on Black Panther later, so be sure to look for it!
Black Panther has a current Rotten Tomatoes score of 98% with 212 reviews counted; 207 Fresh to 5 Rotten.
Black Panther has a February 16, 2018 release starring Chadwick Boseman ("Captain America: Civil War," "Get on Up"), Michael B. Jordan ("Creed," "Fruitvale Station"), Academy Award winner LupitaNyong'o ("Star Wars: The Force Awakens," "12 Years a Slave"), Danai Gurira ("The Walking Dead," upcoming "All Eyez on Me"), Martin Freeman ("Hobbit" trilogy, "Sherlock"), Daniel Kaluuya (upcoming "Get Out," "Sicario"), with Academy Award® nominee Angela Bassett ("American Horror Story," "London Has Fallen"), with Academy Award® winner Forest Whitaker ("Rogue One: A Star Wars Story," Lee Daniels' "The Butler"), and Andy Serkis ("Avengers: Age of Ultron," "Star Wars: The Force Awakens"). Additional cast members include Letitia Wright ("Urban Hymn," "Glasgow Girls"), Winston Duke ("Person of Interest, "Modern Family"), Florence Kasumba ("Captain America: Civil War," "Emerald City"), Sterling K. Brown ("Whiskey Tango Foxtrot," "The People v. O.J. Simpson: American Crime Story") and John Kani ("Captain America: Civil War," "Coriolanus").
Marvel Studios' Black Panther follows T'Challa who, after the death of his father, the King of Wakanda, returns home to the isolated, technologically advanced African nation to succeed to the throne and take his rightful place as king. But when a powerful old enemy reappears, T'Challa's mettle as king—and Black Panther—is tested when he is drawn into a formidable conflict that puts the fate of Wakanda and the entire world at risk. Faced with treachery and danger, the young king must rally his allies and release the full power of Black Panther to defeat his foes and secure the safety of his people and their way of life.