Black Panther received a perfect 100% score on Rotten Tomatoes when the first batch of reviews was released.
As of yesterday, over 70 reviews from critics gave Black Panther a postive "Fresh" review.
Today now sees the first "Rotten" review for Black Panther, which comes from the Irish Independent.
"What he doesn't get to do much of is jump around beating-up bad guys. That's a shame. Marvel has finally given us an African superhero. The hope surely was that he would be allowed do superhoeroic things," the review states in part.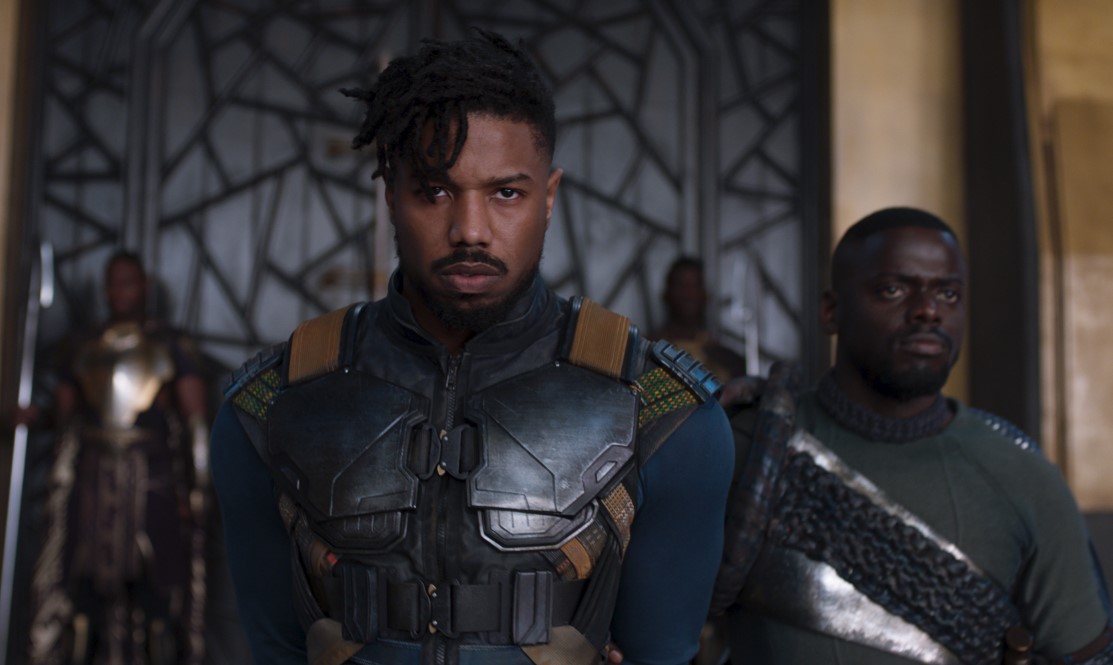 The reviewer seems to indicate that the problem with the Black Panther movie is that it is caught between being a film with some sort of political message (or that it's supposed to have one because it's "Black Panther") and a film that is (or at least should be) a superhero flick. The reviewer specifically mentions that Chadwick Boseman can't crack Robert Downey Jr. jokes because of the political aspects (and the review also name-drops President Trump; the review states the movie is "expected to stand for something bigger than itself," etc):
The strain is visible, especially in the performance of Chadwick Boseman as Prince T'Challa – the eponymous Black Panther. In the context of the place United States finds itself today, and where it has come from, Boseman knows he can't wise-crack his way through the film in the fashion of, for example, Robert Downey Jr's Tony Stark, and the responsibility to be at all times sincere weighs on him.
While I have yet to see the Black Panther movie, if it turns out to be some sort of Disney liberal PC film (which might explain the rave reviews), I'll be severely disappointed. I was hoping they would simply create a Black Panther superhero movie and leave all the PC garbage out of it. There's a time and place for political discussion, but it's not in comic book movies (or comics). Update: To clarify, sure Black Panther should have some political undertones, but if it's just a political message flick with no super hero action, that's a fail in my book.
That said, I'm still keeping an open mind.
Black Panther is currently a 99% Fresh at Rotten Tomatoes with 80 reviews Fresh to 1 Rotten.
Black Panther has a February 16, 2018 release starring Chadwick Boseman ("Captain America: Civil War," "Get on Up"), Michael B. Jordan ("Creed," "Fruitvale Station"), Academy Award winner LupitaNyong'o ("Star Wars: The Force Awakens," "12 Years a Slave"), Danai Gurira ("The Walking Dead," upcoming "All Eyez on Me"), Martin Freeman ("Hobbit" trilogy, "Sherlock"), Daniel Kaluuya (upcoming "Get Out," "Sicario"), with Academy Award® nominee Angela Bassett ("American Horror Story," "London Has Fallen"), with Academy Award® winner Forest Whitaker ("Rogue One: A Star Wars Story," Lee Daniels' "The Butler"), and Andy Serkis ("Avengers: Age of Ultron," "Star Wars: The Force Awakens"). Additional cast members include Letitia Wright ("Urban Hymn," "Glasgow Girls"), Winston Duke ("Person of Interest, "Modern Family"), Florence Kasumba ("Captain America: Civil War," "Emerald City"), Sterling K. Brown ("Whiskey Tango Foxtrot," "The People v. O.J. Simpson: American Crime Story") and John Kani ("Captain America: Civil War," "Coriolanus").
Marvel Studios' Black Panther follows T'Challa who, after the death of his father, the King of Wakanda, returns home to the isolated, technologically advanced African nation to succeed to the throne and take his rightful place as king. But when a powerful old enemy reappears, T'Challa's mettle as king—and Black Panther—is tested when he is drawn into a formidable conflict that puts the fate of Wakanda and the entire world at risk. Faced with treachery and danger, the young king must rally his allies and release the full power of Black Panther to defeat his foes and secure the safety of his people and their way of life.