Black Panther star Chadwick Boseman has been laid to rest near his hometown of Anderson, South Carolina, six days after he passed away due to colon cancer.
The Associated Press got ahold of a copy of Chadwick Boseman's death certificate on Monday which reveals the Marvel star was buried Thursday, Sept. 3 at the Welfare Baptist Church Cemetery in Belton, South Carolina, about 11 miles from Boseman's hometown of Anderson.
The death certificate also reveals additional details about Boseman's fight with colon cancer as following having been diagnosed in 2016, Boseman underwent surgery to remove the colon cancer, and then in March of this year, Boseman had laparoscopic surgery to remove cancer that had metastasized. The next month is when Boseman posted that controversial image on social media revealing a drastic amount of weight loss.
The death certificate also reveals the official cause of death as multiple organ failure, with the underlying cause of colon cancer.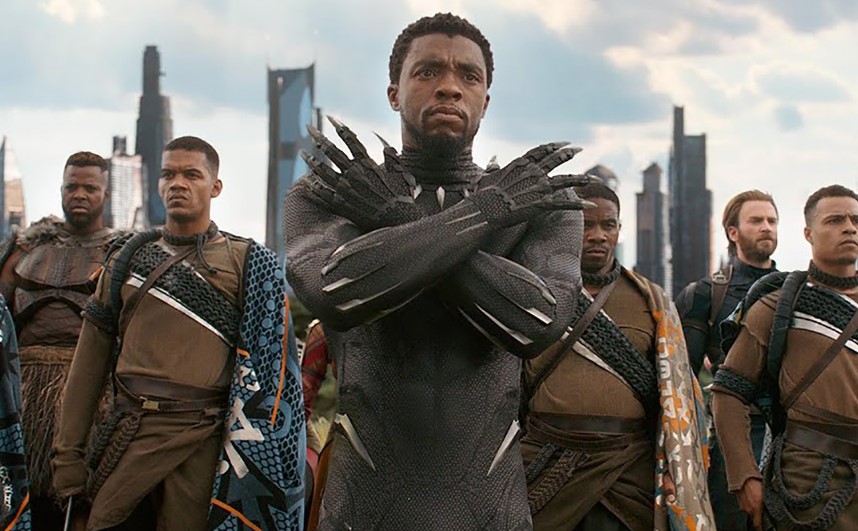 Friends celebrate the life of Chadwick Boseman
Chadwick Boseman died Friday, Aug. 28 at the age of 43 at his home in Los Angeles with his wife and family by his side.
The city of Anderson held a public memorial for the actor a day after his funeral, and a private ceremony was held in Malibu on Sept. 6 with friends including Lupita Nyong'o, Michael B. Jordan, and Winston Duke, along with Boseman's wife, Taylor Simone Ledward.