The Black Panther 2 is the best MCU movie since The Avengers: Endgame according to early reactions.
The social media embargo has been lifted and those lucky reviewers that got a chance to see the movie ahead of time have taken to Twitter to voice their thoughts where, similar to the first movie, the flick is generating glowing reviews.
The first film released in 2018 was given a 96% on Rotten Tomatoes from critics so the sequel has a lot to live up to.
If the following Twitter reactions are anything to go by, it seems Black Panther: Wakanda Forever will indeed equal the first movie.
The box office is also expected to be big as opening weekend estimates are around $175 million.
The first film opened to over $202 million for the three-day weekend and over $240 million for the four-day President's weekend in February of 2018 and went on to bring in over $1.347 billion.
Ryan Coogler writes and directs, with Black Panther: Wakanda Forever getting released in two weeks on Nov. 11.
Synopsis:
Queen Ramonda (Angela Bassett), Shuri (Letitia Wright), M'Baku (Winston Duke), Okoye (Danai Gurira) and the Dora Milaje (including Florence Kasumba), fight to protect their nation from intervening world powers in the wake of King T'Challa's death.
As the Wakandans strive to embrace their next chapter, the heroes must band together with the help of War Dog Nakia (Lupita Nyong'o) and Everett Ross (Martin Freeman) and forge a new path for the kingdom of Wakanda.
Starring in the film includes Angela Bassett, Letitia Wright, Winston Duke, Danai Gurira, Florence Kasumba, Lupita Nyong'o, Martin Freeman, Tenoch Huerta, Dominique Thorne, Michaela Coel, Mabel Cadena, and Alex Livanalli.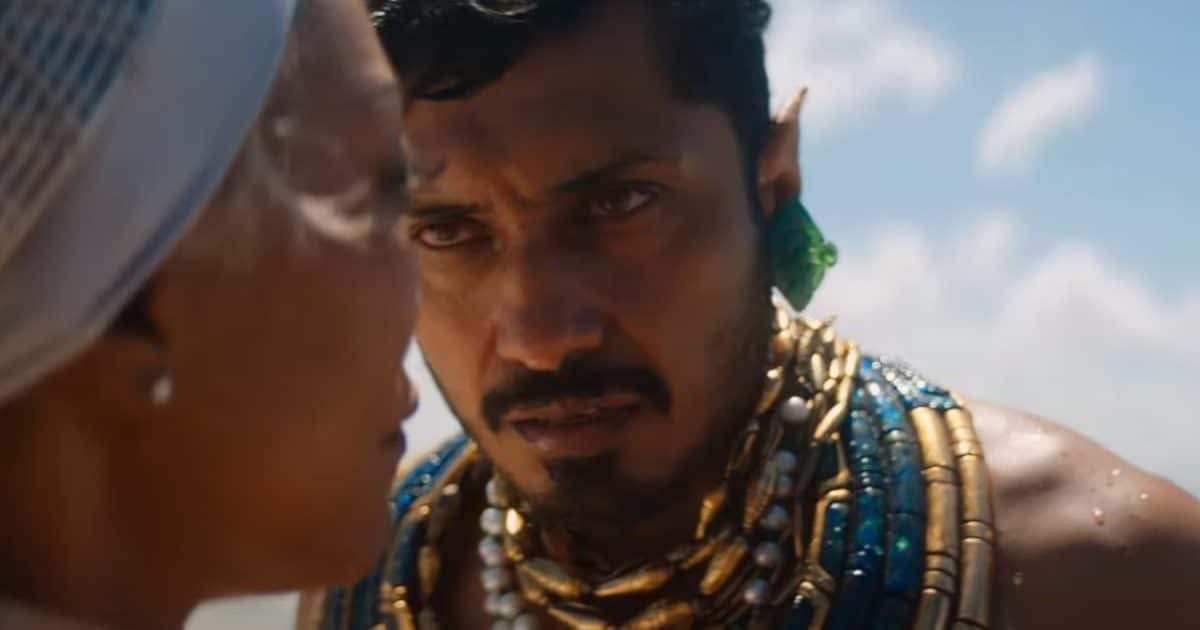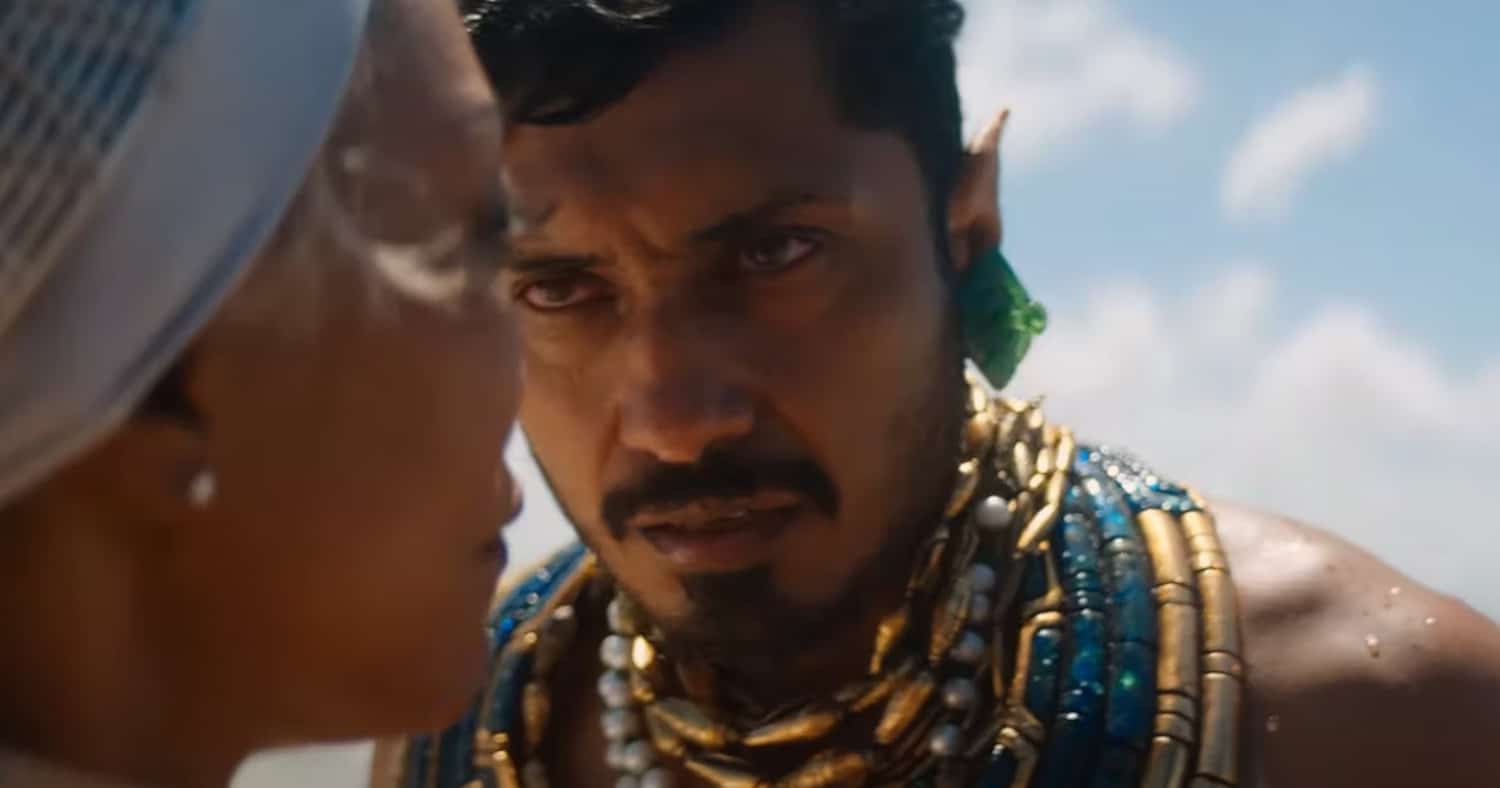 Black Panther 2 Twitter reactions:
#WakandaForever is easily the best Marvel film since Avengers: Endgame. The scope, the camera work, the acting, and the raw emotions on and off screen can be felt throughout! This is the Marvel I've missed! I had one word in my heart all night; "WOW…" – #TeamJVS

— Samuel Leggett Jr @ #AIF2022 (@SuperSel0320) October 27, 2022
#WakandaForever's bigger in scope and scale than #BlackPanther, but its story is also one of Marvel's most intimate and heartfelt. It's definitely a Comic Book Movie, but it's one that centers grief and the grieving process rather than superheroics and spectacle. Full review soon pic.twitter.com/MzIjwVzjBd

— Charles, Witch from Mercury (@CharlesPulliam) October 27, 2022
#BlackPantherWakandaForever is a beautiful tribute to Chadwick Boseman. Visual stunner, with Angela Bassett commanding every scene she inhabits. Rihanna's "Lift Me Up" will do that for many. Another great post credit scene that's genuinely a jaw-dropper. Don't know about Oscars. pic.twitter.com/55YSor1PrD

— Clayton Davis – Stand with 🇺🇦 (@ByClaytonDavis) October 27, 2022
#BlackPantherWakandaForever is an emotional journey well worth the wait. I really loved that movie! pic.twitter.com/feYVDKHCTR

— Aaron Perine (@SumitLakeHornet) October 27, 2022
#WakandaForever is outstanding. It handles loss, grief and revenge with a maturity and seriousness rarely seen in the MCU. Black Panther continues to be their crown jewel. Letitia Wright, Angela Bassett and Tenoch Huerta all bring some of the best acting I've seen all year. pic.twitter.com/ECqGxfEyFi

— Lando (@orlandoenelcine) October 27, 2022
Ryan Coogler's #BlackPantherWakandaForever, above all else, is cathartic. An emotional movie about loss, legacy and healing. The story is intimate, but vast with global power struggles and palace intrigue. Tenoch Huerta's Namor is a FORCE, better than I hoped. So much to discuss. pic.twitter.com/cDFVcPYHRR

— Sean O'Connell (@Sean_OConnell) October 27, 2022
#BlackPantherWakandaForever prioritizes sentiment over spectacle and for the most part it's a transporting and engrossing triumph. Arguably Marvel Studio's most deeply felt and emotional resonant extravaganza. Also Ludwig's score is an all timer. 🐆 pic.twitter.com/EAZK118L8A

— Drew Taylor (@DrewTailored) October 27, 2022
What Ryan Coogler does with #BlackPanther is to reconstruct a whole mosaic of generational traumas that haunt ethnic communities around the planet. It goes deep, and not just for Namor, but for the care with plots and emotions that are truer than ever before in Marvel. 👇 pic.twitter.com/CC1Og73XZf

— Gabriel Carvalho (@gabirucarvalho) October 27, 2022
I know you don't believe when people come out of a world premiere and say a movie is awesome….but #BlackPantherWakandaForever is a fantastic sequel and a great movie. I knew it'd be emotional and it was. Expect your eyes to leak. Great job #RyanCoogler pic.twitter.com/unJDi8VGRt

— Steven Weintraub (@colliderfrosty) October 27, 2022
Another reason I'm so impressed with #BlackPantherWakandaForever is #RyanCoogler had the impossible task of trying to make a sequel without #ChadwickBoseman & make it feel respectful but also keep the franchise going and he hit a home run. Going to be HUGE hit for @MarvelStudios. pic.twitter.com/mMd9WFjung

— Steven Weintraub (@colliderfrosty) October 27, 2022
#BlackPanther Wakanda Forever is excellent. An immensely powerful story of forging forward — shattering at times, but also beautifully cathartic and heartening. Cannot get over how well the film earns that title. pic.twitter.com/jYZedeJgT1

— Perribite (@PNemiroff) October 27, 2022
It's hard to shake the emotional weight #BlackPanther #WakandaForever carries throughout the entire film. More serious in tone, a wonderful conclusion to Phase Four. It celebrates women as the fiercest protectors of all. Angela Bassett. Tenoch Huerta. Michaela Coel. RIHANNA! pic.twitter.com/9V2gcmKJpA

— espooky bloody marie 🎃 (@TheJosieMarie) October 27, 2022
What Ryan Coogler does with #BlackPanther is to reconstruct a whole mosaic of generational traumas that haunt ethnic communities around the planet. It goes deep, and not just for Namor, but for the care with plots and emotions that are truer than ever before in Marvel. 👇 pic.twitter.com/CC1Og73XZf

— Gabriel Carvalho (@gabirucarvalho) October 27, 2022