Following last week's rumor, now Ben Affleck is rumored to have possibly signed on for more Batman movies.
The rumor from a week or so ago stated Ben Affleck now wants to stick around as the DCEU's Batman.
Today's rumor offers that Ben Affleck may have signed on for two new Batman movies with an option to do a third film.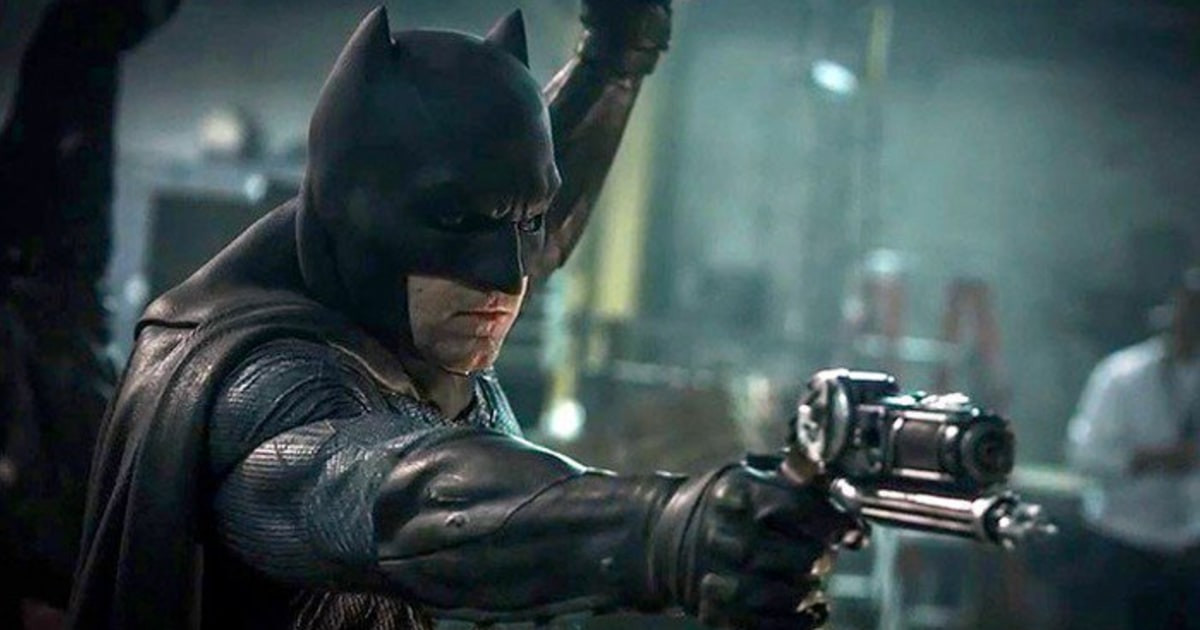 The rumor comes from a Deviant Artist on Twitter who apparently has some friends in the know.
The Twitter user also offers that the upcoming Matt Reeves The Batman is "legit exciting" and says that Ben Affleck would be a "fool to pass up the chance to try his hand at a solo venture."
Regarding the rumor Ben Affleck is considering staying on as 'The Batman', it's apparently true.

Two flicks + option, such is the scuttlebutt, but we'll see what transpires. Reeves flick is legit exciting, he'd be a fool to pass up the chance to try his hand at a solo venture.

— (@GBRIELGRY) May 23, 2018
Mention of Ben Affleck leaving the role has been around for a while. Affleck was originally supposed to write and direct a Batman movie, but departed the project, with Matt Reeves having since taken over.
Ben Affleck stated he never was happy with the script they came up with, and he said he would only return to the role if it was good enough.
It's not a stretch to think that Ben Affleck wasn't happy with how Zack Snyder's vision of the character turned out as Batman v. Superman and Justice League were colossal disappointments.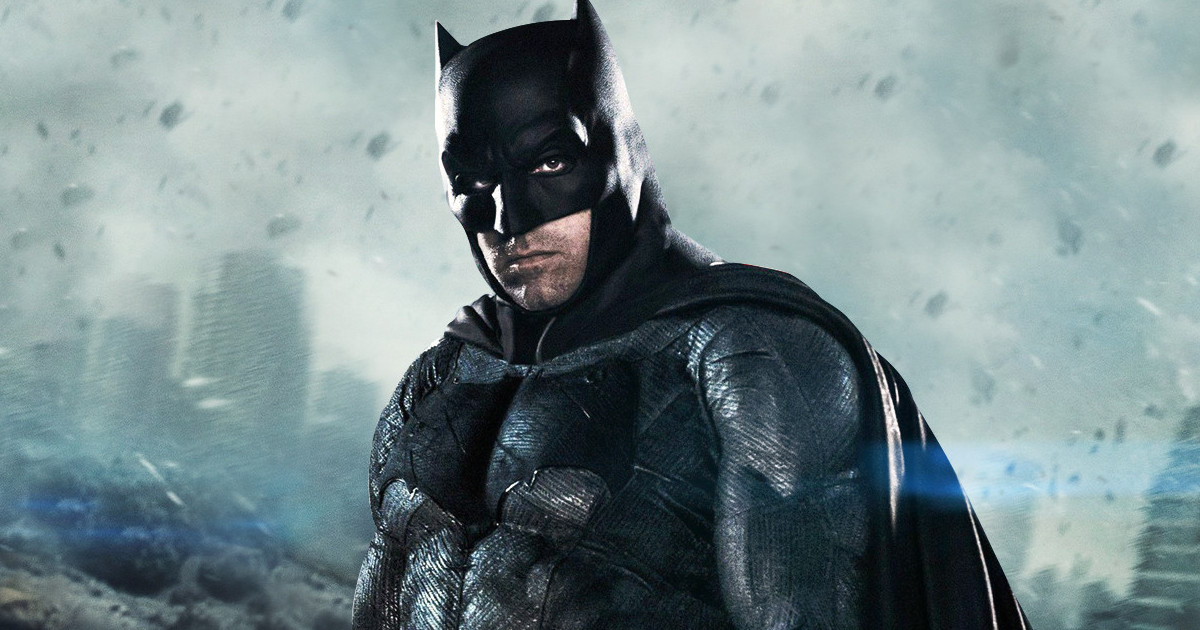 I've said it before, Affleck is no dummy, and since the DCEU was basically a mess, he wasn't going to continue to play the DCEU Dark Knight when things were always in a state of flux. The good news is that Warner Bros. may have finally found some quality leadership with William Hamada as the new president of DC-based film production.
If Ben Affleck is indeed sticking around the DCEU, I'm guessing he is convinced things are on the up-and-up, and that the Matt Reeves The Batman movie is worth his while.
Interestingly enough, the rumor of Ben Affleck signing on for more movies follows the news of Jake Gyllenhaal signing with Marvel as Mysterio for Spider-Man: Homecoming 2. It's known that Matt Reeves met with Gyllenhaal to play Batman.
Personally, I do hope Ben Affleck sticks around, and that we do get a chance to see him in a solo flick. I do agree and think part of the problem in part with the other movies was the number of characters and rush to get to Justice League.
However, if I were you I'd just wait and see before celebrating (or mourning depending on your point of view), WB DC is in such constant flux, what's true now, might not be tomorrow, but we're getting to that point where a concrete determination is needed, so let's wait and see.

(@GBRIELGRY) May 23, 2018
Personally I'm pretty surprised Ben Affleck wants in, because his time in the role has been pretty miserable from Ben Affleck's point of view, however he's well loved in the role, and as I said he'd be a fool to pass up his first solo outing as Batman. Give it a shot I say.

— Ǥ✪ɃɌƗΞŁ ǤɌ✪Ɏ (@GBRIELGRY) May 23, 2018
Everything up until recently has been grim/certain Affleck was leaving, and a reset vehicle was being set up to retcon continuity, but it seems to have changed of late. I'd still give it 50/50 regardless of what I'm hearing. Complex things at play, but I'm all for more Batfleck.

(@GBRIELGRY) May 23, 2018
I honestly don't know, maybe he just feels he hasn't had the opportunity to give real depth to the character, which in all fairness he hasn't, as he's had to share the screen with many competing characters, like or loathe those movies the focus isn't solely on Batman's character.

(@GBRIELGRY) May 23, 2018