The Batwoman ratings once again fall to an all-time low with Sunday's episode titled "Rule #1" which featured another woke storyline.
Sunday's preliminary numbers offer Batwoman was only watched by 440k viewers, a new series low, and had a 0.1 rating.
Fans continue to turn off Batwoman in droves as the Season 2 premiere had 660k viewers while the Season 1 premiere had 1.86 million viewers.
It's no wonder fans have stopped watching the series as the episode featured a woke story about "advocating against an over-funded police department and fighting for more funding toward community services" as "ACAB doesn't stand for 'All Cops Are Bastards' in the CWverse, but rather 'All Crows Are Bastards.'" However, as pointed out by the AV Club, "the sentiment is still similar."
While The CW has given Batwoman an "early renewal," I'm guessing the announcement was just a PR move in an attempt to trick viewers into thinking Batwoman is relevant, when it's not. I can't see how the show can continue with such a dismal amount of viewers; shows with similar numbers on The CW have already been canceled (i.e. Black Lightning).
It should also be said the Batwoman ratings are tanking even though the series has brought back the Kate Kane character, but then again, it's obviously a character no one cares anything about. We can also add that using Batman villain the Black Mask isn't helping, either, much the same how it didn't help while using the character in the Birds of Prey movie that also failed big time.
While Batwoman tanks, two new shows on The CW are having stellar ratings, as millions of fans are tuning in for Superman & Lois on Tuesdays and Walker on Thursdays.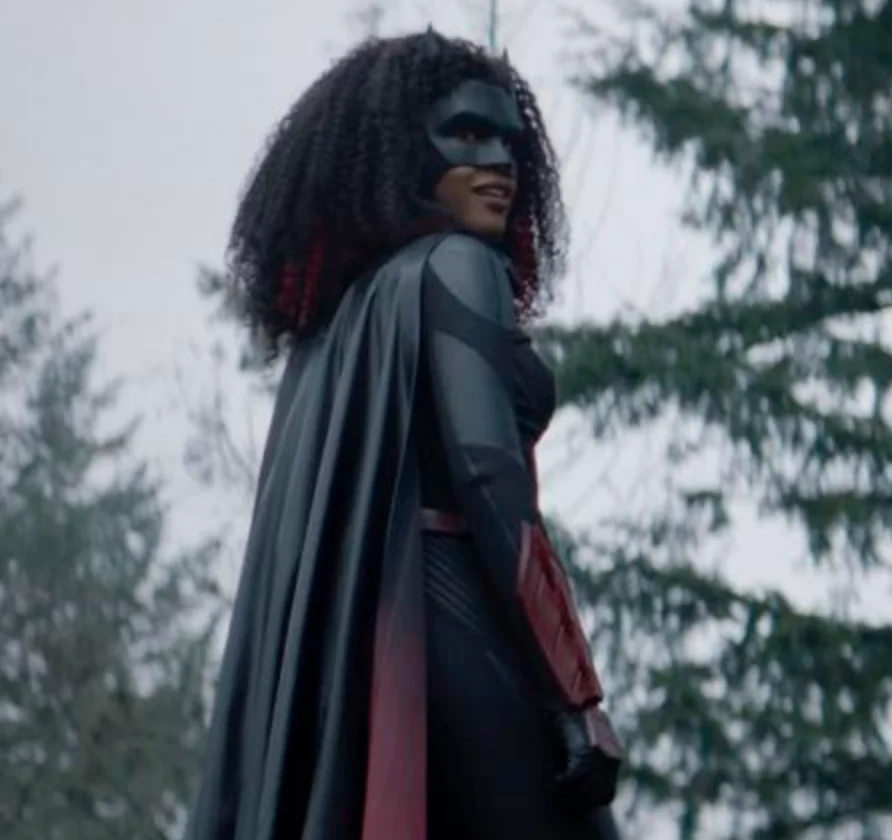 Batwoman ratings:
Updated with the ratings for Seasons 1-3, and the series has also been canceled.
Season 1:
Episode 1: 1.86m – Pilot
Episode 2: 1.45m
Episode 3: 1.22m
Episode 4: 1.29m
Episode 5: 1.16m
Episode 6: 1.09m
Episode 7: 1.01m
Episode 8: 1.01m
Episode 9: 1.71m (Crisis tie-in followed by a month-and-a-half break)
Episode 10: 790k
Episode 11: 670k
Episode 12: 850k
Episode 13: 820k
Episode 14: 750k
Episode 15: 750k
Episode 16: 770k
Episode 17: 630k
Episode 18: 640k
Episode 19: 700k
Episode 20: 740k
Season 2:
Episode 1: 660k – premiere
Episode 2: 620k
Episode 3: 708k
Episode 4: 509k
Episode 5: 493k
Episode 6: 460k
Episode 7: 550k
Episode 8: 540k
Episode 9: 440k
Episode 10: 480k
Episode 11: 560;
Episode 12: 430k
Episode 13: 400k
Episode 14: 350k
Episode 15: 430k
Episode 16: 430k
Episode 17: 450k
Episode 18: 410k
Season 3:
Episode 1: 470k – premiere
Episode 2: 490k
Episode 3: 420k
Episode 4: 520k
Episode 5: 370k
Episode 6: 410k
Episode 7: 460k
Episode 8: 520k
Episode 9: 440k
Episode 10: 480k
Episode 11: 540k
Episode 12: 410k
Episode 13: 420k