Today we woke up to get an exciting update on The Batman from Matt Reeves who offers the film will feature multiple villains.
"There will be a Rogues Gallery," Reeves confirms. "The casting process will begin shortly. We're starting to put together our battle plan. I'm doing another pass on the script and we'll begin some long-lead stuff to start developing conceptual things."
Update: In a separate article, Reeves also tells THR, "You can't have Batman without a villain. There will be a rogues gallery." It's also said Reeves is mum on who the villains will be, but comments on Josh Gad wanting to play Penguin: "I love Josh Gad," Reeves says, noting that his son is in class with the actor's daughter. "We're good friends."
Original article continues:
Batman has a long list of Rogues, but Penguin happens to be the big rumored villain surrounding the film. Back in May of last year, it was said Reeves might be going with Penguin as the main villain of The Batman, who was also a villain of the Birds of Prey movie at the time. Now it is known Birds of Prey has Ewan McGregor playing Black Mask as the film's villain, so Penguin might still be a part of Matt Reeves' script.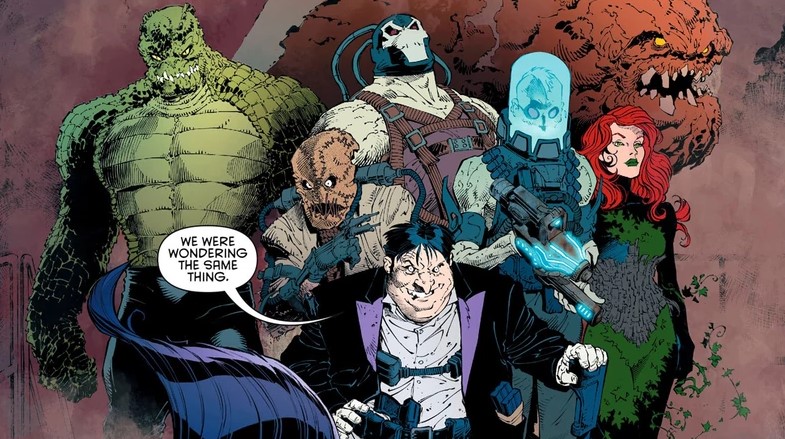 A most recent rumor also offered that Penguin is one of the few villains who will appear in the movie and that a younger actor and version of the Dark Knight will be used. Years ago when I first revealed The Batman as the title, it was also rumored the story could involve Arkham Asylum, which obviously fits with mention of a "Rogues Gallery." Since Birds of Prey is using Black Mask, we can rule that villain out, and we can also rule out Victor Zsasz who is also appearing in Birds of Prey. Killer Croc was also featured in Suicide Squad, so more than likely he won't be a villain in Reeves' flick. We can also probably assume Jared Leto won't be around as the Joker.
Some Batman villains I wouldn't mind seeing on screen would be Solomon Grundy, Clayface, Man-Bat, and Red Hood.