It seems likely a teaser trailer for The Batman will be released later this month at the DC FanDome virtual convention.
Users on social media have pointed out that Robert Pattinson's Russian voice actor, Alexander Gavrilin, has posted and then deleted an Instagram post teasing a teaser for The Batman is coming.
Since Matt Reeves hasn't filmed a whole lot of footage, we can guess The Batman teaser will be short and will probably feature some of the footage seen in set pics and promo images (see below).
Alexander Gavrilin most likely dubbed The Batman teaser in Russian, which is why he would know it's getting released.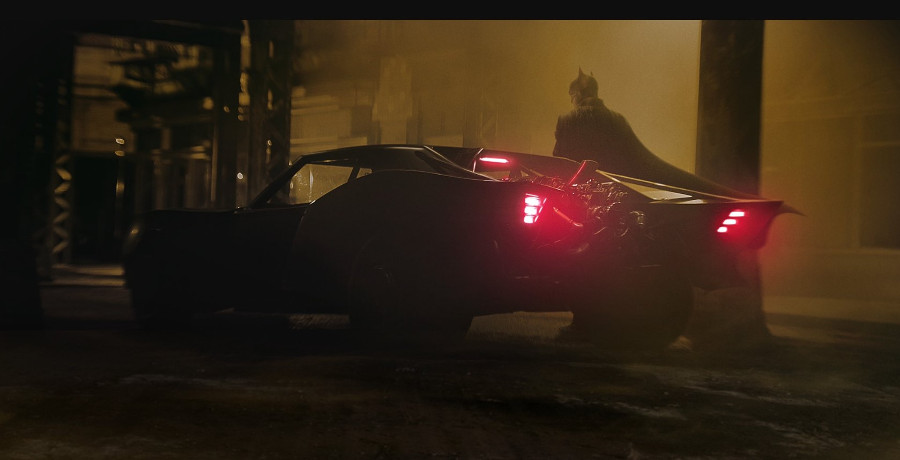 DC FanDome bringing Batman, Wonder Woman, Suicide Squad, more
In addition to The Batman, confirmed for DC FanDome includes Wonder Woman 1984, where it's also thought a trailer will be dropping, and James Gunn recently confirmed he is bringing footage of The Suicide Squad to the online event.
Dwayne Johnson and Jason Momoa have also teased involvement in DC FanDome.
DC FanDome kicks off Saturday, August 22, starting at 10 a.m. PDT:
Imagine all the Super Heroes and Super-Villains you've ever loved finally coming together in one place to celebrate DC's past, present and future. Accessible for 24 hours at DCFanDome.com, the global event will immerse fans into the DC Multiverse, with new announcements from WB Games, Film and TV, and comics, as well as an unprecedented opportunity to hear from the casts and creators behind your favorite feature films and TV series, including: Aquaman, The Batman, Batwoman, Black Adam, Black Lightning, DC Super Hero Girls, DC's Legends of Tomorrow, DC's Stargirl, Doom Patrol, The Flash, Harley Quinn, the SnyderCut of Justice League, Lucifer, Pennyworth, SHAZAM!, The Suicide Squad, Supergirl, Superman & Lois, Teen Titans GO!, Titans, Watchmen, Young Justice: Outsiders and, coming this fall to theaters worldwide, Wonder Woman 1984.
The Batman gets released Oct. 1, 2021 and is directed by Matt Reeves and stars Robert Pattinson as the titular character and Bruce Wayne, Zoë Kravitz as Selina Kyle; Paul Dano as Edward Nashton; Jeffrey Wright as the GCPD's James Gordon; John Turturro as Carmine Falcone; Peter Sarsgaard as Gotham D.A. Gil Colson; Jayme Lawson as mayoral candidate Bella Reál; with Andy Serkis as Alfred; and Colin Farrell as Oswald Cobblepot.