The Batman runtime is confirmed which will make it one of the longest-running comic book movies and the longest of all the flicks featuring and starring DC's caped crusader in the titular role.
It's confirmed that without the credits, Matt Reeves's The Batman runtime stands at 2 hours and 47 minutes or 167 minutes in length.
That number is only shy of The Avengers: Endgame (181 minutes) and Zack Snyder's Justice League (242 minutes) and is longer than Snyder's Batman v. Superman (2h 31m) and the Christopher Nolan Dark Knight movies: Batman Begins (2h 20m), The Dark Knight (2h 32m), The Dark Knight Rises (2h 45m). The Michael Keaton 1989 film also had a runtime of 2h 6m, with the sequel at 2h 6m.
The runtime is also longer than Spider-Man: No Way Home's 2h 28m.
Three new preview images have also been released including a look at Robert Pattinson as DC's Dark Knight with the Gotham City PD, Andy Serkis as Alfred, and another look at Pattinson. See below. Check out a bunch more here.
The Batman gets released on March 4, 2022 directed by Matt Reeves also starring Zoe Kravitz as Selina Kyle aka Catwoman, Paul Dano as Edward Nashton/aka the Riddler, Jeffrey Wright as Commissioner Gordon, John Turturro as Carmine Falcone, Peter Sarsgaard as Gotham D.A. Gil Colson, Jayme Lawson as mayoral candidate Bella Reál, with Colin Farrell as Oswald Cobblepot/aka the Penguin.
It's not just a call… It's a warning. From Warner Bros. Pictures comes Matt Reeves' "The Batman," starring Robert Pattinson in the dual role of Gotham City's vigilante detective and his alter ego, reclusive billionaire Bruce Wayne. Two years of stalking the streets as the Batman (Robert Pattinson), striking fear into the hearts of criminals, has led Bruce Wayne deep into the shadows of Gotham City.
The Batman images: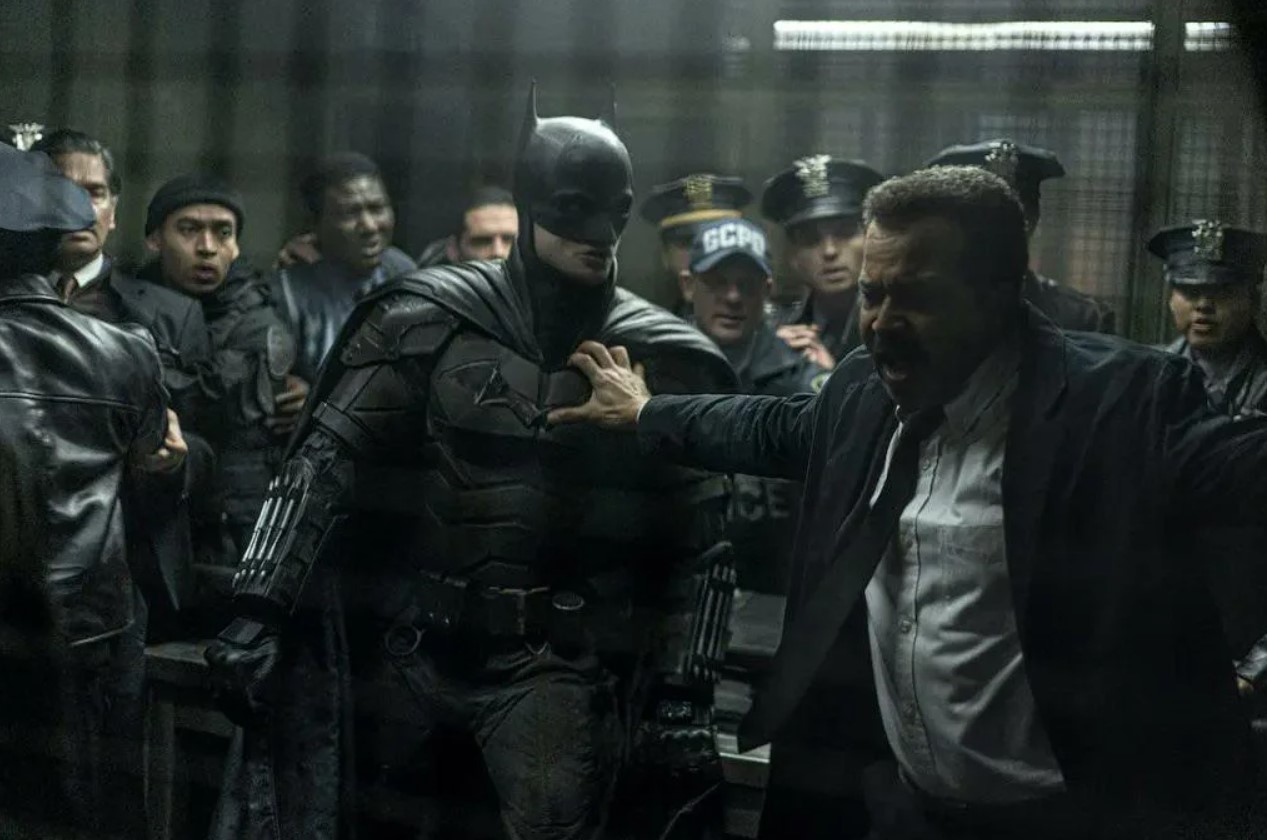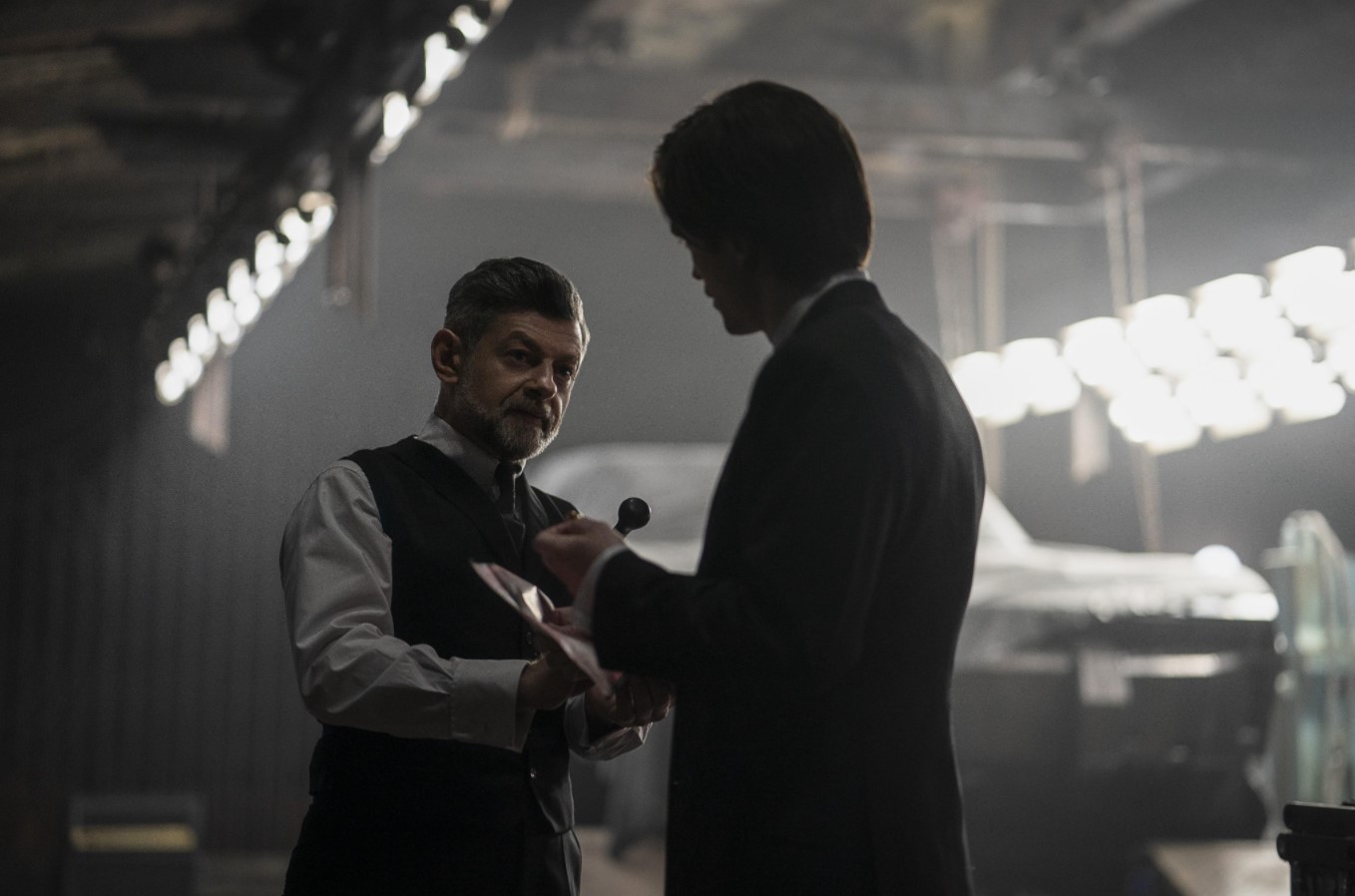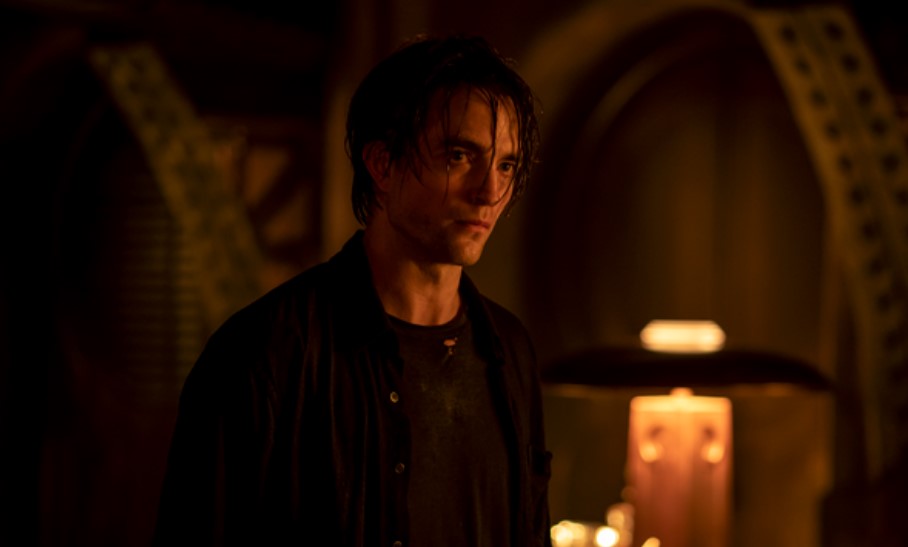 (via Variety)