Warner Bros. officially announced that The Batman will be premiering on the HBO Max streaming service on Monday, April 18, and on HBO on Saturday, April 23 at 8:00PM ET.
A leak previously said the flick would hit HBO Max on April 19, but we see it's actually a day earlier, which is only a week away.
I've seen The Batman two times in theaters and plan on seeing it one more time before it hits HBO Max, and I love the movie but I will be honest, it will also be nice to see it in the comfort of my own home (please stop talking in theaters, people, and keep the young kids at home for films like this! It's common sense and remember your manners!! Take them to something like Sonic!!!).
"The Warner Bros. Pictures global blockbuster, from writer/director Matt Reeves, THE BATMAN, starring Robert Pattinson in the dual role of Gotham City's vigilante detective and his alter ego, reclusive billionaire Bruce Wayne, will be available to stream on HBO Max on MONDAY, APRIL 18. Dylan Clark (the "Planet of the Apes" films) and Reeves produced the film. THE BATMAN will also air on HBO on Saturday, April 23 at 8:00PM ET," announced HBO Max in a statement.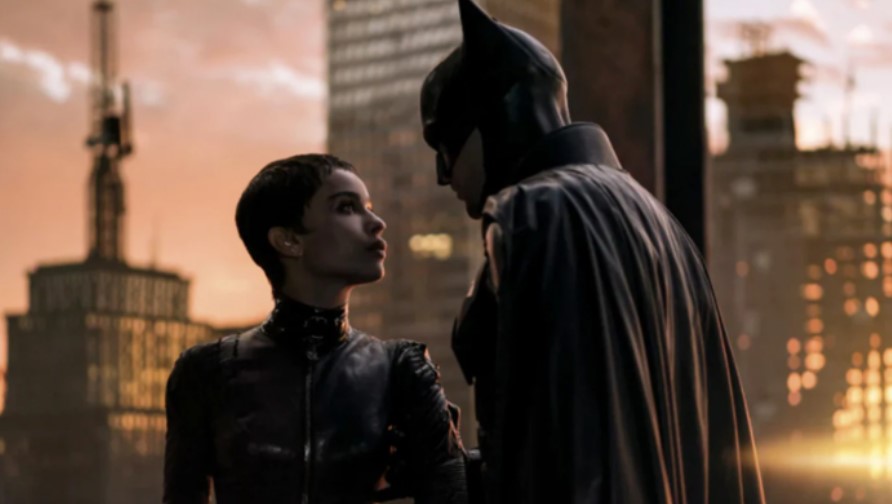 The Batman stars Robert Pattinson and Zoe Kravitz
The description of the film offers: When a killer targets Gotham City's elite with a series of sadistic machinations, a trail of cryptic clues sends the World's Greatest Detective on an investigation into the underworld, where he encounters such characters as Selina Kyle, The Penguin, Carmine Falcone and The Riddler. As the evidence begins to lead closer to home and the scale of the perpetrator's plans becomes clear, The Batman must forge new relationships, unmask the culprit, and bring justice to the abuse of power and corruption that has long plagued Gotham City.
There is some question if the HBO Max release, which is only 45 days after its theatrical release, will impact the box office, but as of now, at least domestically, The Batman has been performing well, even better than any of the DCEU movies, but for some reason, its foreign box office seems to be coming up short; however, bear in mind the film is not getting released in Russia, and China has further lockdowns, which could have added around $134 million or more, so if The Batman doesn't hit a billion, that is probably why. It's box office is currently at $736 million.
The good news is that a sequel is already in development, and Colin Farrell Penguin and Arkham Asylum shows are also coming to HBO Max.
The Batman also stars Zoë Kravitz as Selina Kyle; Paul Dano as Edward Nashton, aka The Riddler; Jeffrey Wright as the GCPD's James Gordon; John Turturr as Carmine Falcone; Peter Sarsgaard as Gotham D.A. Gil Colson; Jayme Lawson as mayoral candidate Bella Reál; with Andy Serkis as Alfred.