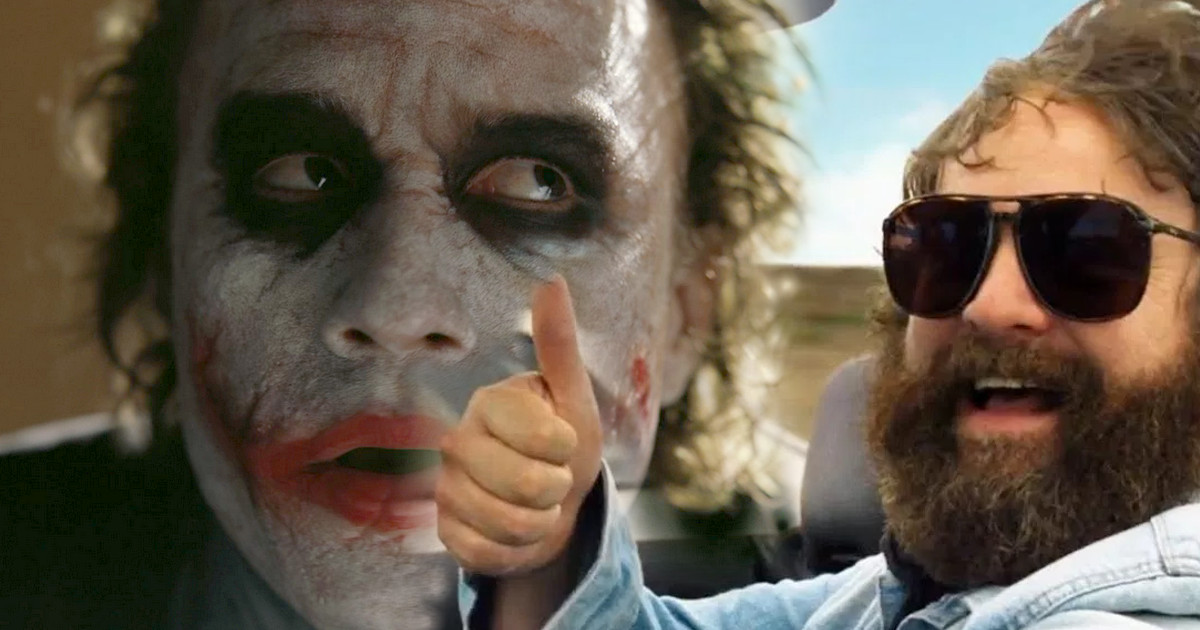 Earlier saw news hit about the DC Joker origins movie in the works from producer Martin Scorsese and directed by The Hangover's Todd Phillips.
Now, per the norm, the backlash has begun as fans have taken to social networks to voice their displeasure about Phillips directing the Joker flick.
THR put together a batch of tweets from fans including: "I bet they are gonna give Joker some ridiculous name like, Greg."
The Joker origin movie is said to take place in the 1980s featuring a new actor in the role, possibly younger.
Check out other tweets below.
Why so serious?
My guess: WB asked Phillips if he'd be interested in a DC movie and this is what he pitched. So they said,"Umm, sure. Try it." #Joker

— Holy BatCast (@HolyBatCast) August 22, 2017
The whole point of the Joker is pure sociopathic chaos. He's everything Bruce is scared to see in himself.

— JK Sturgeon (@JKSturgeon13) August 22, 2017
when they say they're making a joker movie pic.twitter.com/DKwjEsPCDr

— blizzardfang (@blizzard_fang) August 22, 2017
I bet they are gonna give Joker some ridiculous name like 'Greg' pic.twitter.com/091ZgabQdW

— D' (@LittleMissD0) August 22, 2017
Do you think Bobcat Goldthwait might be cast as The Joker's father?

— Pentangeli (@Pentangeli1984) August 23, 2017
JOKER ORIGIN MOVIE?! f— YOOOOOOOOUUUUUUU! NOOOOOOOOO!!!!! pic.twitter.com/AmUjE3sFuR

— Stephpool (@StephhShadyy) August 23, 2017
Please don't make the #Joker movie and origin story. He's not supposed to have an origin story!

— Money (@MoneyTalks7114) August 23, 2017
There's plenty of arguments for how a Joker movie could work, but in the end it humanizes him and that's not a Joker I want tbh.

— Eggs & Blakon (@extrablakon) August 23, 2017
200 years from now some people still lamenting over how great Ledger's Joker performance was and there will never be a better one. Big yawn.

— Being Butterfly (@Being8Butterfly) August 23, 2017
"#WB is doing a #Joker origin movie"

Me – pic.twitter.com/ImWbldvOpA

— 3BlackGeeks (@3BlackGeeks) August 23, 2017
Todd Phillips dusting off that clown suit for Joker movie pic.twitter.com/twAYV8qqih

— Kevin Polowy (@djkevlar) August 23, 2017
Nerds currently reacting to news that #TheHangover filmmaker Todd Phillips is tapped to co-write and possibly direct Joker film pic.twitter.com/bITrpXXXTF

— Ryan Parker (@TheRyanParker) August 22, 2017