As I wrote back in September, don't expect a jacked Robert Pattinson in The Batman, with a rumor offering up more of the same.
According to Grace Randolph, Robert Pattinson is having trouble bulking up for the role, which is causing a delay of around two weeks or so.
"I've also heard that Robert Pattinson is having a little bit of trouble bulking up," the YouTuber claims. "I think it's probably impossible for him to fully bulk up because he just has a slight build, but I think it's hilarious they are like, 'Maybe if we gave him a few more weeks, he might bulk up.' If he hasn't bulked up by now, he's not going to bulk up. Just accept you have skinny Batman and deal with it. So, I think that's funny. It's not like a huge delay. It's not a big deal. It's not a big deal, really, but it's like just a couple of weeks."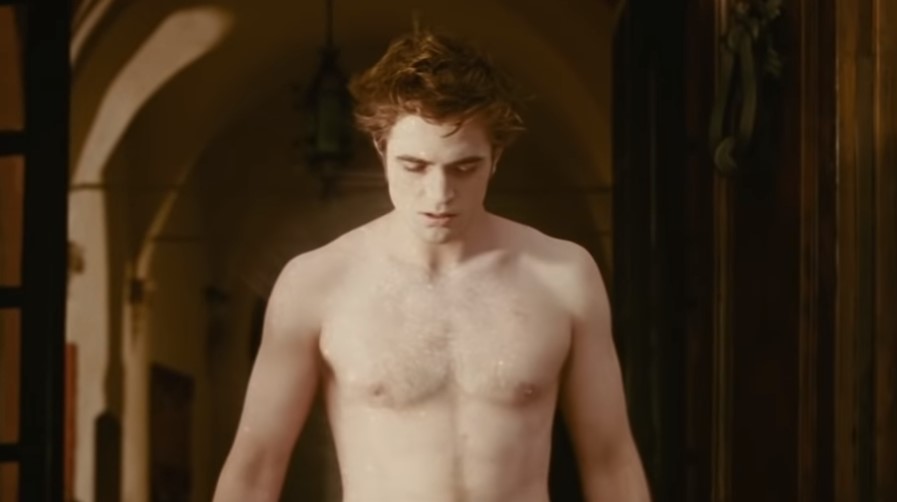 Don't expect jacked Robert Pattinson Batman
Last month saw Robert Pattinson reveal that he was in the "very, very early" stages of bulking up for The Batman, with it remarked he doesn't like to exercise, but he replied, "I didn't when I was younger, but now as I have kind of gotten older, I'm slowly getting aware of aging. So I'm kind of like, 'I got to put in some effort otherwise I'm going to get hip replacement.'"
Also back in September saw Zachary Levi's trainer for Shazam! offer up that he might be training Robert Pattinson for the role. Levi wasn't jacked for Shazam! so, again, it's likely Pattinson won't be super jacked like a Henry Cavill, Jason Momoa or even Ben Affleck.
Zack Snyder is an avid lifter himself and had Mark Twight train his actors.
Regarding the possible delay surrounding The Batman, it could have to do with the creation of the new Batsuit. If they want Pattinson to put on size, and it's going to take a few more weeks, obviously they can't design the Batsuit until Pattinson has completed his training to ensure it fits properly.
Here is a shirtless pic of Pattinson from 2018:
The Batman has a June 25, 2021 release directed by Matt Reeves, co-written by Reeves and Mattson Tomlin, Michael Giacchino is scoring the music, with the film also starring Jeffrey Wright as Commissioner Gordon, Andy Serkis as Alfred Pennyworth, Paul Dano as Riddler, Jayme Lawson as Bella, and John Turturro as Carmine Falcone.