In addition to the UK, The Batman is also now filming in Chicago where set video shows off a big scene involving Bruce Wayne chasing after Catwoman.
The Daily Mail posted some set pics and a description, but they have their facts wrong as it's not Colin Farrell as Penguin on the motorcycle (lol), but Pattinson's stunt double who is acting as Bruce Wayne as he chases Zoe Kravtiz's stunt double.
The scene was filmed in Chicago on Saturday night and features Pattinson's stunt double, who can clearly be seen wearing Bruce's clothes previously seen in set pics and in the trailer, I believe, as the stunt double was "dressed in a brown jacket and matching trousers while he had a large bag strapped to his back for the nighttime shoot."
A user on Reddit from Chicago also happened to be on hand while The Batman filmed and posted some cool set video as well as posters that have been posted around "Gotham City."
As noted, there is an "insane" amount of detail put into creating the set for Gotham City as the crew and director Matt Reeves just didn't fill the various posters with gibberish but the posters are 100% legit and offer hints at additional Batman villains.
The Batman films Catwoman chase scene in Chicago: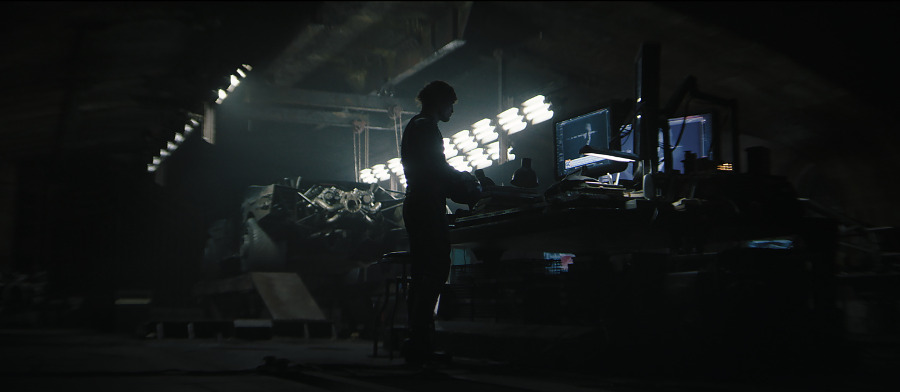 The Batman has an March 4, 2022 release date with Matt Reeves directing and co-writing with Mattson Tomlin; starring in the movie includes Robert Pattinson as Gotham City's vigilante detective, Batman, and billionaire Bruce Wayne.
Starring alongside Robert Pattinson as Gotham's famous and infamous cast of characters are Zoë Kravitz as Selina Kyle; Paul Dano as Edward Nashton; Jeffrey Wright as the GCPD's James Gordon; John Turturro as Carmine Falcone; Peter Sarsgaard as Gotham D.A. Gil Colson; Jayme Lawson as mayoral candidate Bella Reál; with Andy Serkis as Alfred; and Colin Farrell as Oswald Cobblepot.