For the fourth consecutive weekend, The Batman box office has beat out Marvel's Doctor Strange 2.
In its fifth weekend of release, Doctor Strange 2 brought in $9 million, while The Batman performed better with $11 million in its own weekend five.
The Batman has actually been performing better domestically than Doctor Strange 2 since Day 7, with Doctor Strange 2 winning a couple of days here or there, but when Doctor Strange 2's first big front-loaded week is taken away, DC's Dark Knight stands on top.
What is also huge is that we see that in weekend four, The Batman crushes Doctor Strange 2 in three days compared to Strange 2's four-day Memorial Day holiday weekend ($20.4 million in three days vs $20.3M in three days).
What it means is that The Batman has legs, meaning fans liked the movie, while Doctor Strange 2 is another disappointment coming from Kevin Feige and his Phase 4 approach that is turning out to be a big bust in theaters and on Disney Plus.
While sure, the Doctor Strange 2 box office is high (now over $900 million worldwide), from a business perspective it should have been a lot higher, especially following how well Spider-Man: No Way Home did at the box office and how well received it is by fans, but once again, Feige threw all common sense out the window in order to promote Disney and Marvel's current agenda, which again has backfired.
Recall how that Marvel producer said they are going to try and make that agenda work no matter how many times it fails, so expect more of it (Ms. Marvel, Thor: Love and Thunder, She-Hulk, Ironheart, etc.). Again, what Marvel is telling its fans is that it doesn't care about them, doesn't care about telling a quality story, but is only about pushing said agenda.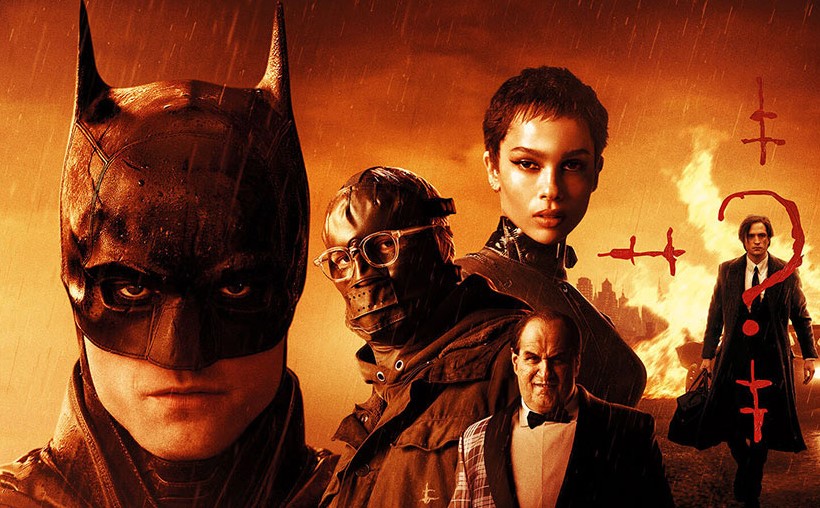 Doctor Strange 2 weekend box office:
May 6-8: $187,420,998 – week 1
May 13-15: $61,755,804 -67% – week 2
May 20-22: $32,304,560 -47.7% – week 3
May 27-29: $16,069,358 -50.3% – week 4
May 27-30 Memorial Day wknd (four day) $20,343,766
Jun 3-5: $9,251,000 – week 5
The Batman weekend box office:
Mar 4-6: $134,008 – week 1
Mar 11-13: $66,511,221 –50.4% – week 2
Mar 18-20: $36,723,197 -44.8% – week 3
Mar 25-27: $20,471,994 -44.3% – week 4
Apr 1-3: $11,002,975 -46.3% – week 5