And it's another one and done on Disney Plus as the popular Dancing With The Stars series moves back to ABC where it had its roots since 2005.
With its 31st season, Disney changed things up and released the series exclusively on the Disney+ streaming service where it was supposed to air exclusively for two seasons, but apparently, it didn't do all that well.
The trades are now reporting that with Season 32, Dancing With The Stars will return to ABC and also air on Disney+.
Disney has never released the streaming numbers, but obviously, if the show is moving back to ABC that is a telling sign about the ratings.
Vulture points out that the surprise move by Disney brass "makes sense to meet audiences wherever they are," which is at ABC and not on Disney+.
Deadline also adds the news is shocking and that Disney+ didn't release viewership levels for Season 31 "which is never a good sign."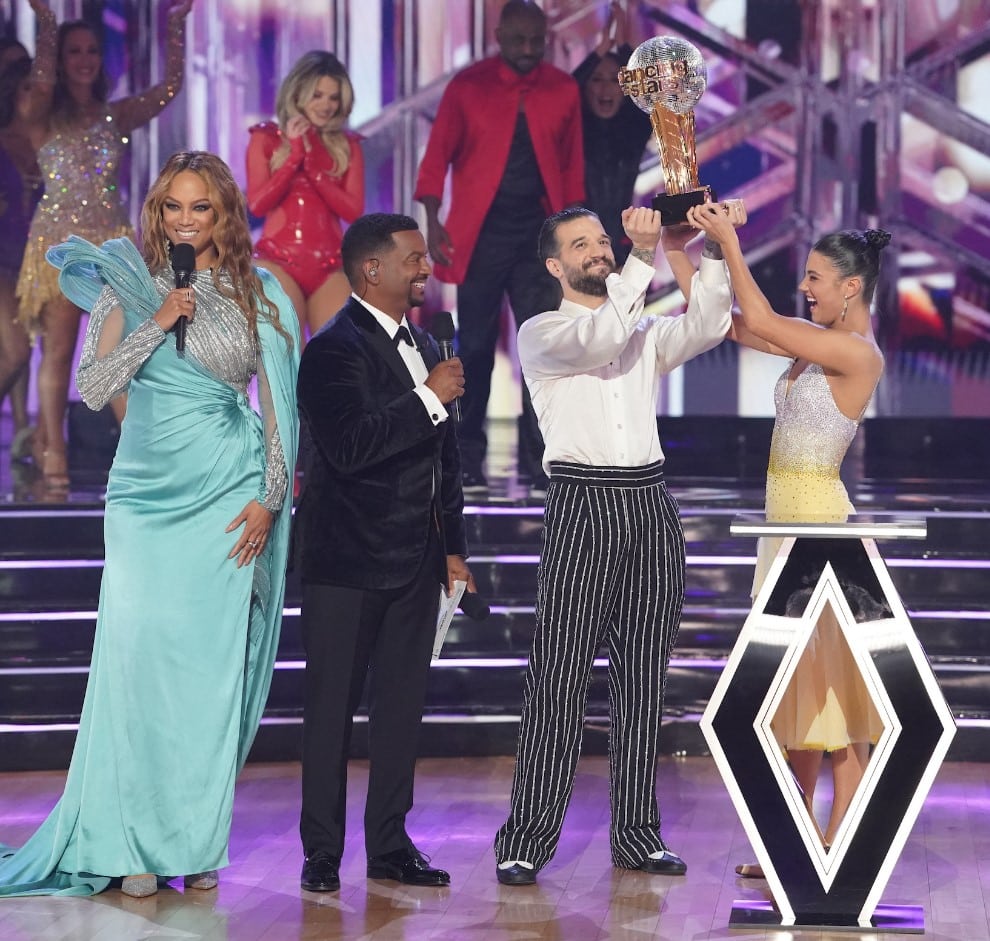 Dancing With The Stars fans must not have left ABC to subscribe to Disney+
This also tells us that all the people watching Dancing With The Stars on ABC didn't bother subscribing to the Disney+ streaming service which is something that fits with it previously said about both Marvel and Star Wars — as Wall Street investors previously came out and said they are skeptical of those brands' ability to build the streaming service. Now we see it's the same with Dancing With The Stars which averaged over 6 million viewers on ABC prior to going exclusive on Disney+.
Vulture also adds the move was made to bring Dancing With The Stars to streaming by the now-defunct Disney Media and Entertainment Distribution (DMED) division, most of whom have been pushed out since Robert Iger returned as Disney CEO last year.
"The creative leads at various Disney business units are once again calling the shots on how content gets distributed, and those suits have spoken: DWTS belongs on ABC," states Vulture.
The news follows Lucasfilm's Willow getting canceled after one season and the National Treasure series getting canceled after one season on Disney+.
Season 32 also sees Julianne Hough joining Dancing with the Stars as a co-host, with Alfonso Ribeiro acting as emcee, Carrie Ann Inaba, Bruno Tonioli, and Derek Hough are returning as judges, with Tyra Banks out.
Viewers will be able to stream episodes on demand via Disney+ and the next day on Hulu. The show is also expected to be promoted across all three platforms, including ABC, Disney+, and Hulu.