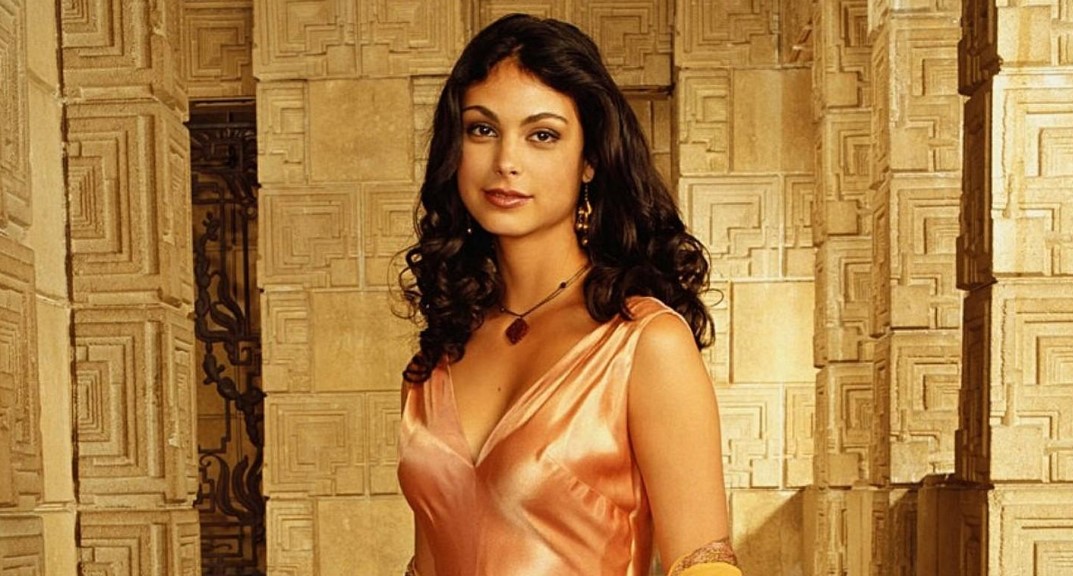 As we learned from Samuel Jackson last night on the Late Show with Jimmy Fallon, Marvel Studios is screen testing five or so actresses to play the sidekick to Jackson's Nick Fury.
Among them, according to the Hollywood Reporter, is the current star of ABC's "V" – Morena Baccarin.
The others are said to be: Jessica Lucas, Cobie Smulders and Mary Elizabeth Winstead.
Baccarin also appeared in the sci-fi shows Firefly and Serenity, which are from Joss Whedon – director on The Avengers.
Jessica Lucas was on Melrose Place and will be appearing in Big Mama's House #3.
Cobie Smulders was on CBS' How I Met Your Mother.
Mary Elizabeth Winstead had roles in Scott Pilgrim vs The World and the remake of The Thing.
The Avengers is due out May 4th, 2012 starring Chris Evans as Captain America, Chris Hemsworth as Thor, Robert Downey Jr. as Iron Man, Samuel L. Jackson as Nick Fury and Mark Ruffalo as Bruce Banner.