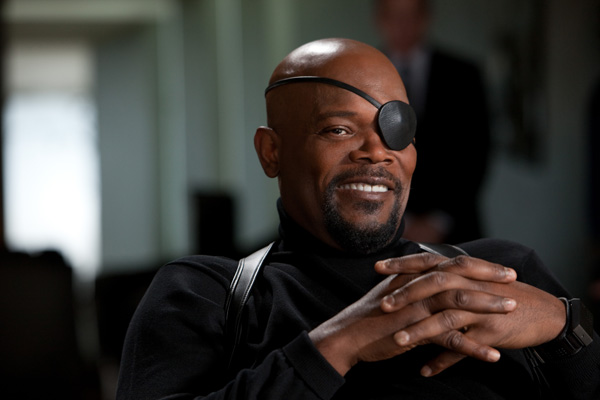 Did you happen to catch Late Night with Jimmy Fallon last night?
Well, I didn't either.
Turns out Mr. Nicky Fury himself, Samuel Jackson, was a guest and spoke on The Avengers, Captain America and Thor.
Regarding The Avengers, Jackson stated they are looking for his female sidekick and are testing five actresses. I would think the sidekick to be Sharon Carter?
Updated: Here are the actresses.
Jackson also mentions he will be appearing in Thor and Captain America: First Avenger, and has only one day of shooting for those. He mentions his role will be the glue that binds the Avengers.
Fallon cracks a joke and states if they were at a comic-con there would be a riot!
Avengers Assemble!
The Avengers is due out May 4th, 2012 starring Chris Evans as Captain America, Chris Hemsworth as Thor, Robert Downey Jr. as Iron Man, Samuel L. Jackson as Nick Fury and Mark Ruffalo as Bruce Banner.
Here's the clip:
Thanks to Spinoff for the info!