The Avengers: Infinity War IMAX will be huge.
Quite literally.
The Avengers: Infinity War marks the first Hollywood film to be shot entirely with IMAX cameras.
What that means is The Avengers: Infinity War IMAX version will show up to 26% more than regular theaters.
Now that doesn't mean less scenes, but what it does mean is that more from the scenes in IMAX will be shown as the screen is larger.
IMAX released a comparison video of the new The Avengers: Infinity War trailer offering an example. Below you can watch the video, and I grabbed some screenshots of the differences. The big action scenes look especially good for The Avengers: Infinity War IMAX.
So if you ever needed a reason to watch The Avengers: Infinity War in IMAX, this it is. I'm actually now having second thoughts about watching it in a regular 2D theater as the difference looks to be pretty big.
Check it out: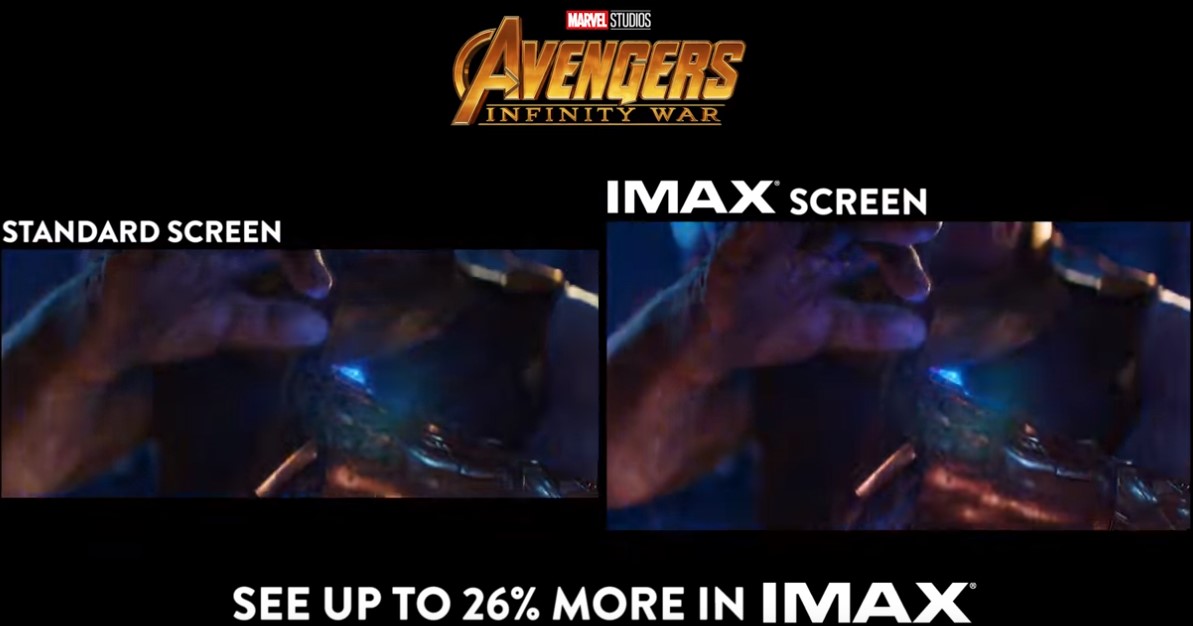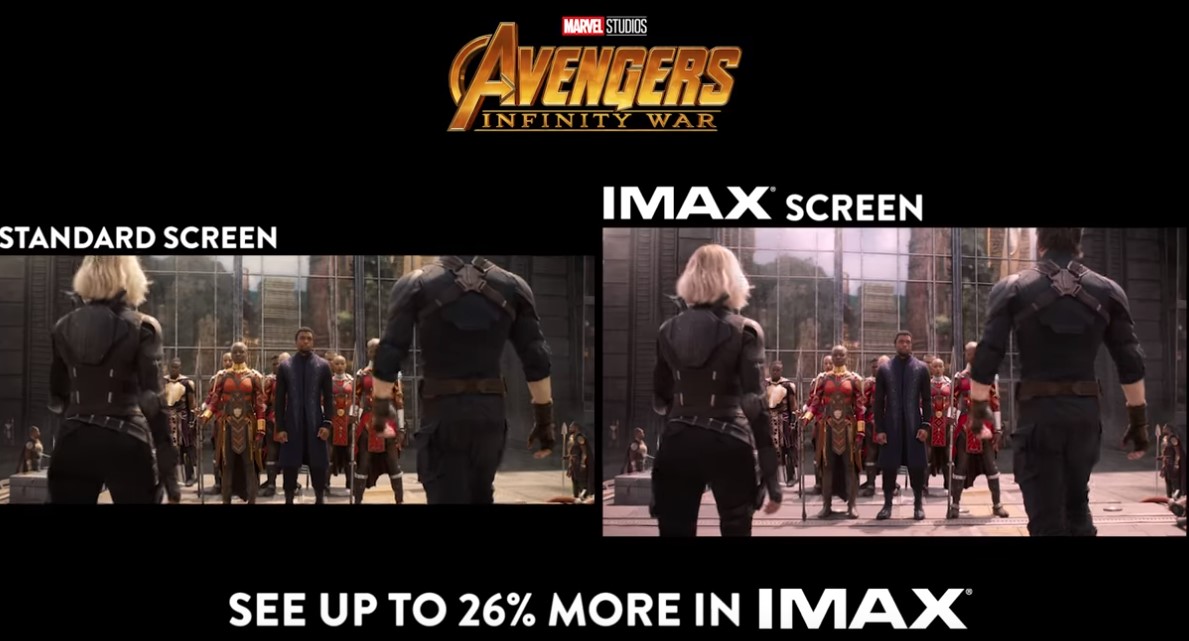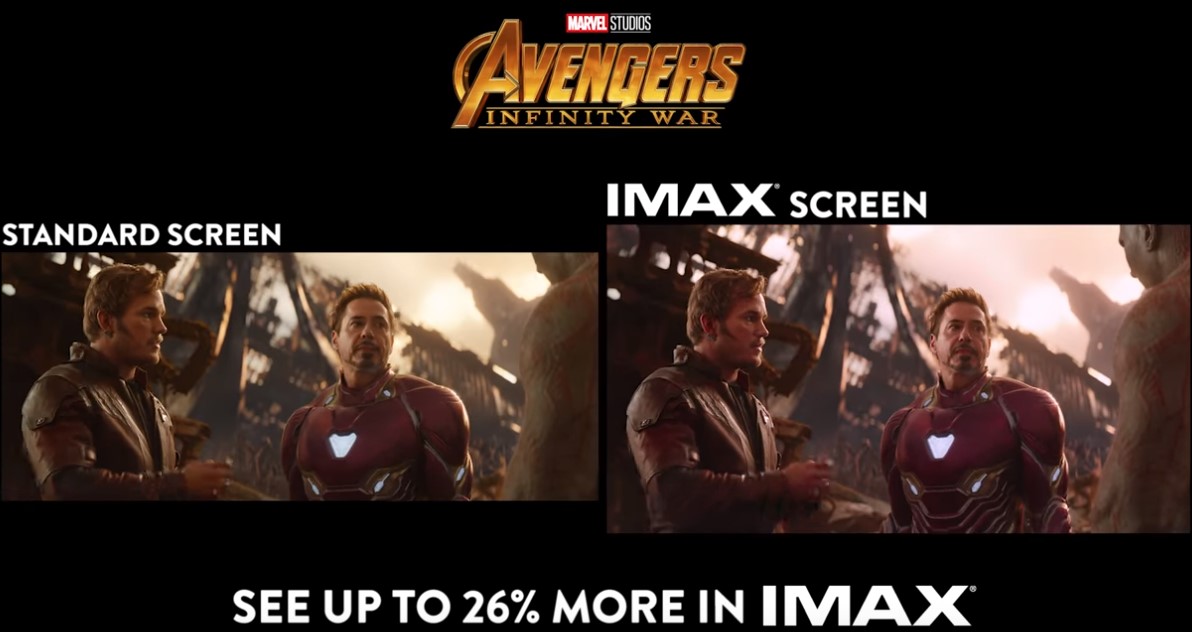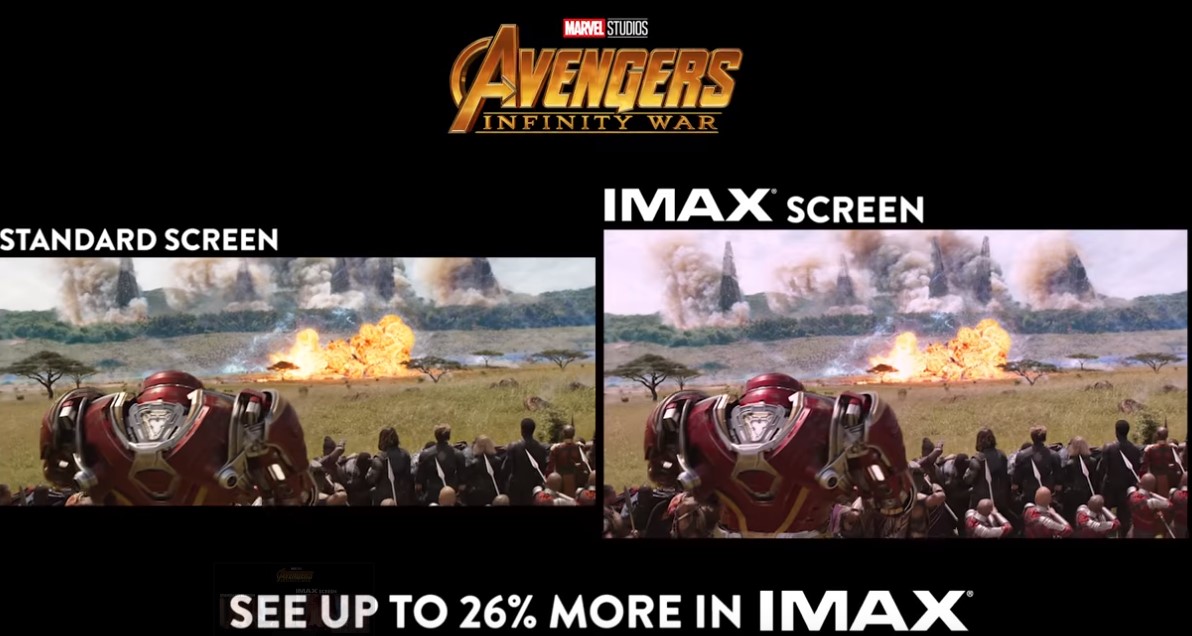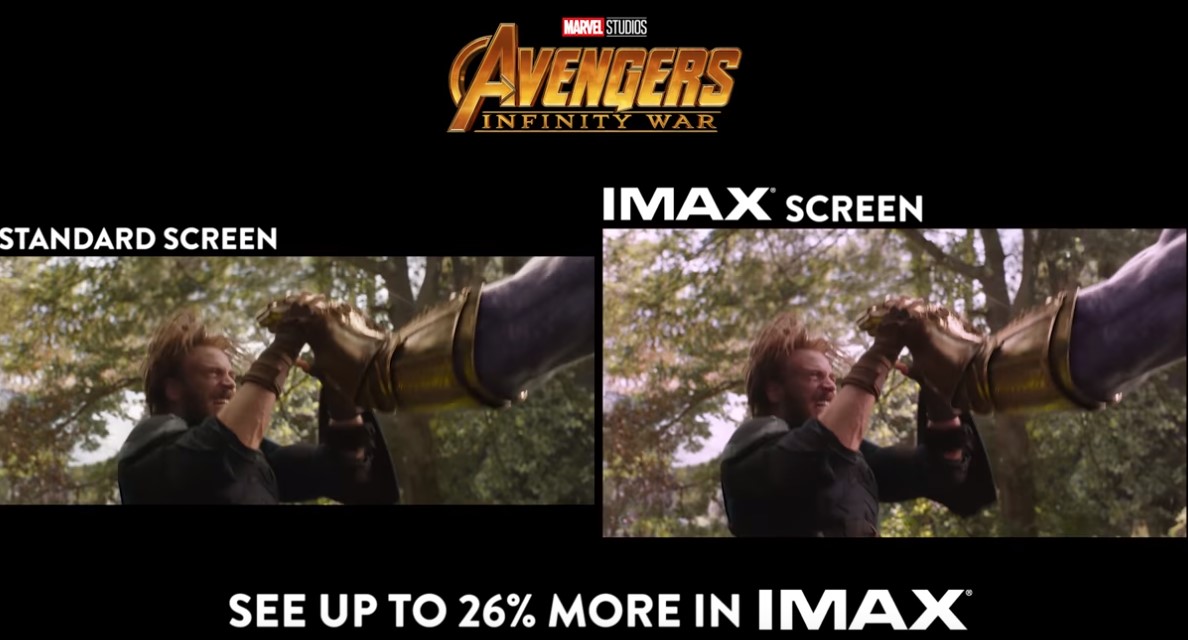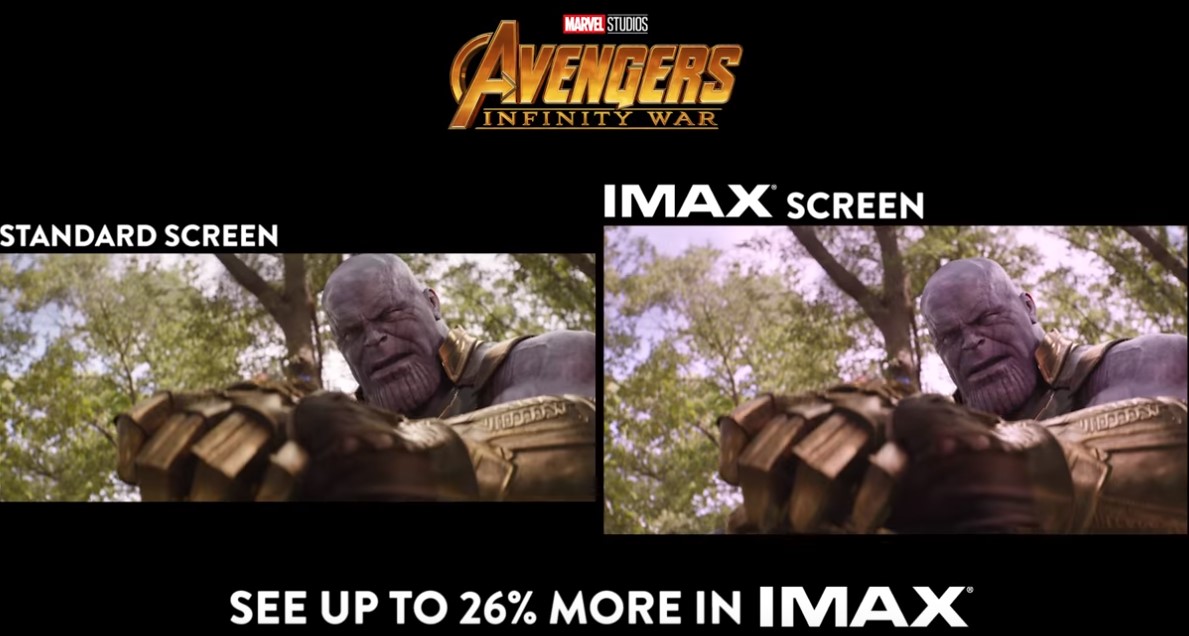 An unprecedented cinematic journey ten years in the making and spanning the entire Marvel Cinematic Universe, Marvel Studios' "Avengers: Infinity War" brings to the screen the ultimate, deadliest showdown of all time. The Avengers and their Super Hero allies must be willing to sacrifice all in an attempt to defeat the powerful Thanos before his blitz of devastation and ruin puts an end to the universe.
Anthony and Joe Russo direct the film, which is produced by Kevin Feige. Louis D'Esposito, Victoria Alonso, Michael Grillo and Stan Lee are the executive producers. Christopher Markus & Stephen McFeely wrote the screenplay. "Avengers: Infinity War" releases in U.S. theaters on April 27, 2018.