With Evangeline Lilly recently wrapping her appearance as Wasp, now it becomes known Elizabeth Olsen arrives in Atlanta for The Avengers 4 reshoots involving her character Scarlet Witch.
The info comes from an Atlanta photographer who spotted Elizabeth Olsen in town with Guardians of the Galaxy Mantis-actress, Pom Klementieff, who was previously spotted with Lilly and Karen Gillan.
Chris Hemsworth also recently confirmed he was involved in The Avengers 4 reshoots, which looks to mark his last time as Thor and involvement in the MCU.
Likewise, Jeremy Renner teased Avengers 4 reshoots, and both Robert Downey Jr. and Gwyneth Paltrow have returned for more filming.
The Avengers 4 reshoots set pics have also leaked online featuring Chris Evans, Paul Rudd and Scarlett Johansson.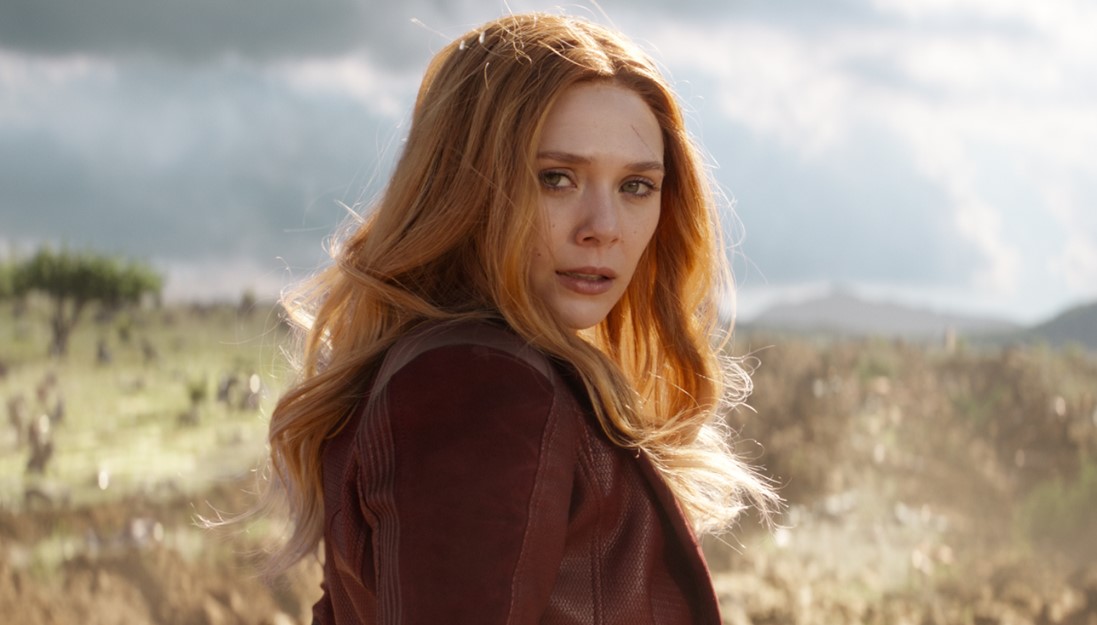 The Avengers 4: Elizabeth Olsen will be back as Scarlet Witch
It's not known what is involved with The Avengers 4 reshoots, but interestingly enough, Mark Ruffalo previously let it spill that they still had yet to film the ending of the movie, so it appears as if some of the footage is at least new and not a do-over.
Regarding Elizabeth Olsen and Scarlet Witch in The Avengers 4, last we had seen, Scarlet Witch killed Vision to stop Thanos from getting the Mind Stone, but Thanos used the Time Stone to bring back and kill Vision to get the Mind Stone, the last part of the Infinity Gauntlet, which then enabled the Great Titan to kill off half the universe including Scarlet Witch.
Worth a mention is that Thanos didn't use the "Snap" to kill Vision, so there is a theory Vision might be back in his incorporeal "ghost" form, which the following reported leaked Avengers 4 art seems to reveal: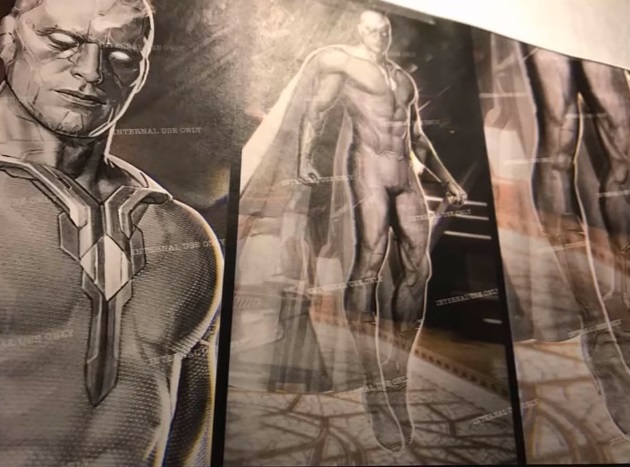 Here is the footage from Infinity War where Vision's body can be seen with Captain America:
It was also recently announced that Elizabeth Olsen will be back as Scarlet Witch for the new Disney Play App in a six to eight episode series from Marvel Studios and Kevin Feige, along with a Tom Hiddleston as Loki series and more.
The Avengers 4 has a May 3, 2019 release directed by Joe and Anthony Russo and stars Robert Downey Jr., Josh Brolin, Chris Evans, Chris Hemsworth, Scarlett Johansson, Mark Ruffalo, Jeremy Renner, Karen Gillan, Bradley Cooper, Chris Pratt, Zoe Saldana, Dave Bautista, Tom Holland, Benedict Cumberbatch, Paul Rudd, Evangeline Lilly, Sebastian Stan, Chadwick Boseman, Don Cheadle, Danai Gurira, Letitia Wright and Brie Larson.
The movie is a sequel to Infinity War where the Great Titan left the universe in shambles by killing off half the population including the Avengers. Now Marvel's super heroes must suit up perhaps one last time to make things right by taking down Thanos once and for all.