When it was learned that Anna Diop was cast as Starfire for the upcoming Titans live-action TV series, the internet erupted .
Some fans thought Anna Diop was too old for the role, some didn't think she matched the character correctly, etc.
We haven't seen what Starfire is going to look like, an image, poster or footage, so I'm not ready to bang the gavel just yet. 
Anna Diop did recently share video of herself on Twitter getting scanned for the visual effects of Starfire, so it appears they are going to make her resemble the DC Comics version. Marvel Studios did something similar with Gamora and Zoe Saldana in Guardians of the Galaxy, so there is that (I'm actually not a fan of Zoe Saldana as Gamora, but that has more to do with James Gunn's writing of the character).
If you are still on the fence, here is Anna Diop Starfire fan art which may help change your mind: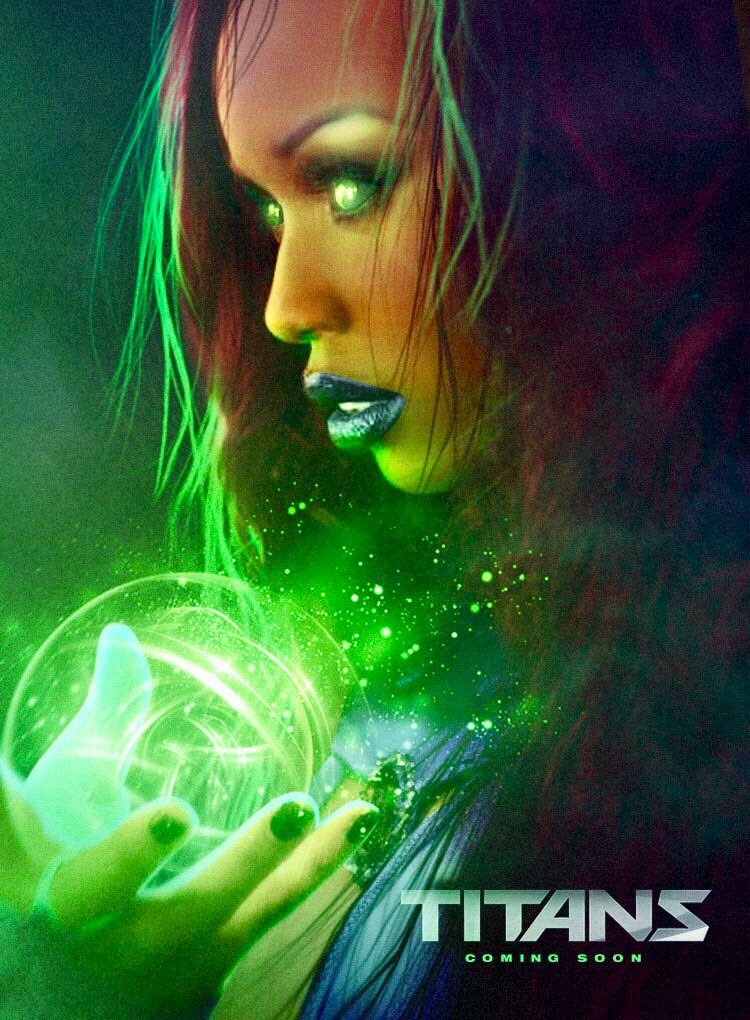 The live-action Titans series will debut next year on the new DC digital network also starring Brenton Thwaites as Dick Grayson, Teagan Croft as Raven, Alan Ritchson as Hawk and Minka Kelly as Dove. 
The live-action Titans series is described as: Titans follows a group of young soon-to-be Super Heroes recruited from every corner of the DC Universe. In this action-packed series, Dick Grayson emerges from the shadows to become the leader of a fearless band of new heroes, including Starfire, Raven and many others. Titans is a dramatic, live-action adventure series that will explore and celebrate one of the most popular comic book teams ever. Titans is written by Akiva Goldsman, Geoff Johnsand Greg Berlanti. Goldsman, Johns, Berlanti and Sarah Schechter are executive producers of the series from Weed Road Pictures and Berlanti Productions in association with Warner Bros. Television.