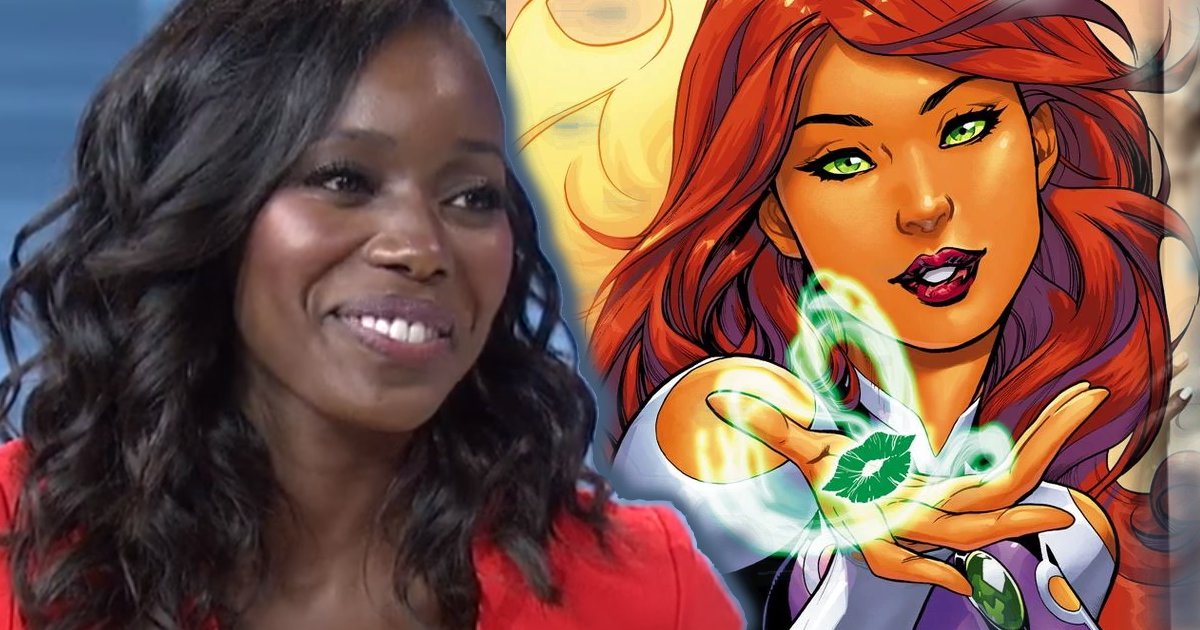 In addition to Raven, WB has cast Starfire for the upcoming live-action Titans series.
Deadline reports Anna Diop (24: Legacy) will play Starfire in Titans, which will be a series-regular and one of the leads.
Starfire (aka Koriand'r) is described as: an alien princess from a warrior planet who seeks asylum on Earth. A no-nonsense, take-no-prisoners stranger on our world, she has the ability to shoot energy bolts and fly. Searching for her place on Earth, she'll come into contact with the Titans.
Raven is being played by Teagan Croft.
The live-action Titans series will debut next year on the new DC digital network along with Young Justice Season 3.
The live-action Titans series is described as: Titans follows a group of young soon-to-be Super Heroes recruited from every corner of the DC Universe. In this action-packed series, Dick Grayson emerges from the shadows to become the leader of a fearless band of new heroes, including Starfire, Raven and many others. Titans is a dramatic, live-action adventure series that will explore and celebrate one of the most popular comic book teams ever.
Titans is written by Akiva Goldsman, Geoff Johnsand Greg Berlanti. Goldsman, Johns, Berlanti and Sarah Schechter are executive producers of the series from Weed Road Pictures and Berlanti Productions in association with Warner Bros. Television.