While filming Eternals on a Spanish island, a bomb scare led to panic on the set, which included Angelina Jolie and Richard Marden filming scenes at the time.
It is reported that the unexploded bomb was discovered near the set, thought to have been left over by the Nazis who had a base on the island during World War II.
Disney and Marvel are filming Eternals at the Canary Island of Fuerteventura where an insider offered: "It was obviously terrifying — the bomb could have been there for decades untouched but who knows what might have happened if it was disturbed. Some of the biggest stars in the world were on set and nobody was taking any chances. Fortunately, experts dealt with it."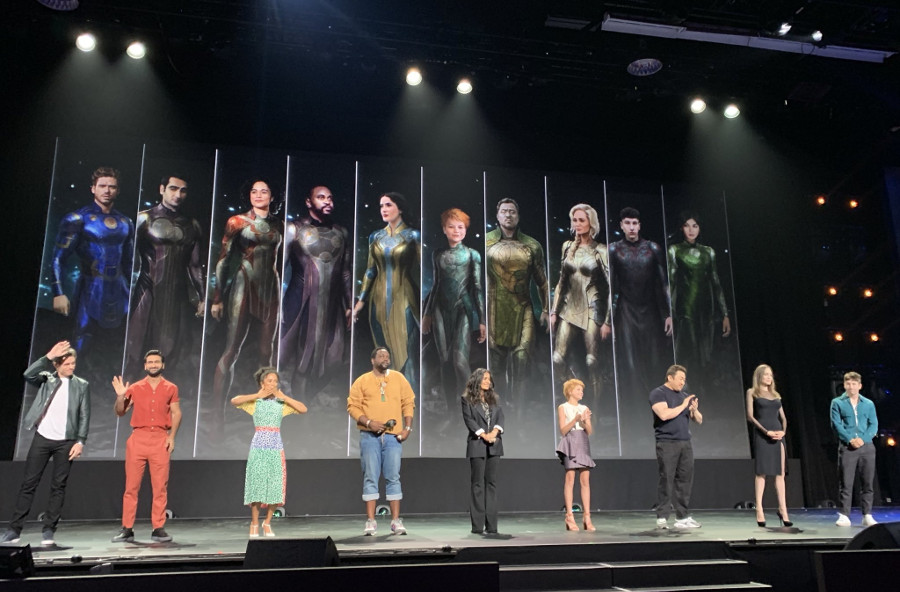 Bomb scare on Eternals set causes panic
It's reported that prior to the bomb being diffused and removed that onlookers described panic sweeping through the set before the cast and crew were ordered to leave.
A batch of Eternals set images has surfaced on Twitter showing off the island location including a new look at Angelina Jolie.
While no plot details are known as of yet, Angelina Jolie previously teased her character, Thena.
"She's a warrior," said Jolie back in August. "I'm going to have to work very hard to give the Marvel Cinematic Universe the Thena they deserve."
This past Summer at the Disney D23 Expo also saw the cast tease that they could take out both The Avengers and the Guardians of the Galaxy.
Kumail Nanjiani, who plays Kingo, said, "Without us, there would be no Avengers. There would be no Guardians of the Galaxy. There would be no galaxy, so you're welcome Chris Pratt's character."
Barry Keoghan, who is playing Druig, continued, "We're gods, if they wanted to throw down, they wouldn't win. It's all good. Not trying to start no beef, no street beef, but you know, we're ready."
"But we could destroy them," both Keoghan and Nanjiani said.
Eternals gets released Nov. 6, 2020 directed by Chloe Zhao starring Angelina Jolie as Thena, Richard Madden as Icarus, Kumail Nanjiani as Kingo, Lauren Ridloff as Makkari, Bryan Tyree Henry as Phastos, Salma Hayek as Ajak, Lia McHugh as Sprite, Don Lee as Gilgamesh, Barry Keoghan as Druig, Gemma Chan as Sersi, and with Kit Harrington playing Black Knight.
(Sources: Daily Mail, The Sun)