With Spider-Man: No Way Home such a huge success, it was hoped Andrew Garfield would be back as the Wall Crawler in some form or another, but it isn't happening anytime soon.
It's learned Andrew Garfield is going to take a break from acting following his Under the Banner of Heaven FX TV miniseries.
"I'm going to rest for a little bit," Garfield filled in Variety. "I need to recalibrate and reconsider what I want to do next and who I want to be and just be a bit of a person for a while. Because as you know, that is a washing machine, that awards season… I need to just be a bit ordinary for a while."
There have been all kinds of rumors that Andrew Garfield would be back as Spider-Man in a third Amazing Spider-Man movie as fans loved what they saw in No Way Home, and there have been rumors and speculation Garfield could be reunited with Tobey Maguire or even possibly show up in Doctor Strange in the Multiverse of Madness with Tom Holland, but another MCU appearance seems doubtful and anything new with Sony seems even more doubtful.
While maybe not related, Andrew Garfield taking a break from acting and not returning as Spider-Man anytime soon follows the Sony Jared Leto Morbius movie completely tanking as it's one of the worst-performing Marvel movies of all time.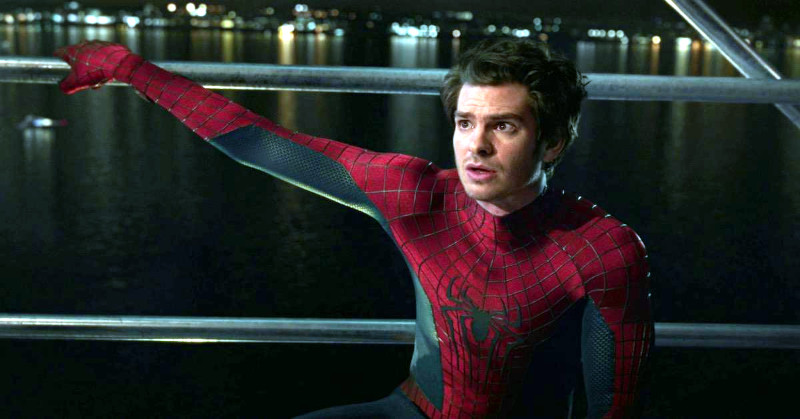 Andrew Garfield heartbroken due to how Sony handled Spider-Man
What's interesting about Morbius – and this is something directly related – is that it shares the same Sony producers that ruined the Amazing Spider-Man movies and the same producers Kevin Feige is said to not get along with, so why would Andrew Garfield return to Sony for more headaches?
Back in 2016, Andrew Garfield talked about how heartbroken he was about how the Sony producers messed up Spider-Man.
"I'm loath to judge that experience and paint it as a whole. But there were great things about it. I got to work with incredible actors and a really great director. I was very young — 25, 26 — and I felt young. I'd only done a few films, and I was feeling in the right place. I felt guided into it, and I knew it was the right thing for me to do. I learned a lot about what feels good and what doesn't feel good and what to say yes to," Garfield explained to Variety. "There's something that happened with that experience for me where story and character were not actually top of the priority list, ultimately. And I found that really, really tricky. I signed up to serve the story and to serve this incredible character I'd been dressing as since I was 3. And then it gets compromised, and it breaks my heart. I got heartbroken a little bit."
James Horner, the composer of the first Amazing Spider-Man movie, said more of the same as he said the Sony producers didn't want to listen to director Marc Webb's ideas for the sequel, and Horner described Amazing Spider-Man 2 as dreadful, so he didn't return, which saw Hans Zimmer instead do the score, and we all know what happened with Amazing Spider-Man 2.
"[Marc Webb] was very inexperienced and he and I had a very good relationship and the producers had their own opinion. And they didn't want his input," said Horner back in 2014 who added that all Sony wanted was action in the sequel and didn't care about anything else. "And then Sony had their own [opinion], they just wanted action… To me, the whole thing about doing the movie was I liked the director and there was a chance to write something for the two lead characters and then she dies in the next movie. But the next movie ended up being so terrible, I didn't want to do it. It was just dreadful."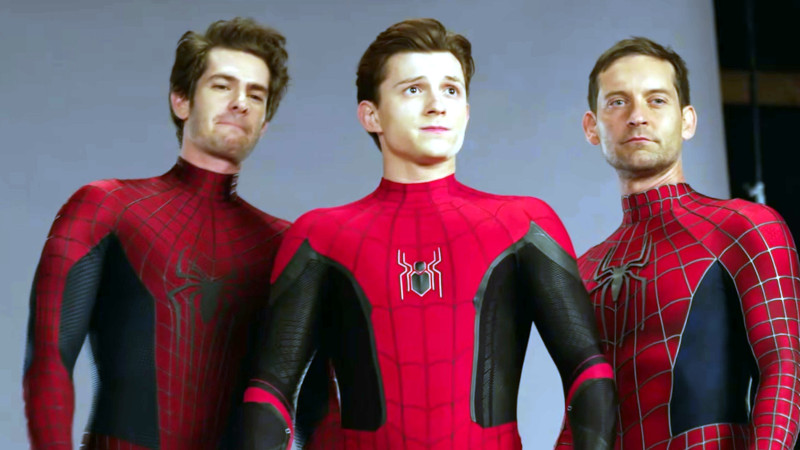 Sony can't get Spider-Man right
Also regarding the Sony producers, when Marvel Studios took over producing Spider-Man, it was reported those Sony producers were downgraded and would have no involvement in the creative direction, and back when all those Sony e-mails leaked, e-mails revealed Marvel wanted to get rid of one of the Sony producers, and even then president of Marvel Entertainment, Alan Fine, slammed the script for Amazing Spider-Man 2 for being so bad.
So while Spider-Man: No Way Home was a colossal success and bringing back Andrew Garfield seems like a no-brainer, sadly, it seems as if Sony still can't get its Spider-Man universe correct, as Morbius is a complete disaster, and I'll also add that I thought Venom 2 was a big mess and huge disappointment.
Sony did have a presentation at this week's CinemaCon – where there was no mention of future projects with either Andrew Garfield or Tobey Maguire – but Sony did leave fans scratching their heads with the announcement about the El Muerto Spider-Man spinoff movie starring Bad Bunny about a character that no one even knows about or cares about as the character appeared in a half dozen or so issues in the comics and is basically a Bane ripoff.
Of all the Spider-Man-related characters, Sony decides to go with El Muerto? It goes to show how the people running Sony's Spidey stuff have absolutely no idea what they are doing and are completely incompetent.